A Rescue Labrador Retriever Becomes The Surrogate Dad Of An Unexpected Litter
By Shivam B December 6, 2021
---
You may know that cats and dogs can get along in the most lovable way. However, some proven cases suggest otherwise. This is the case of Bertie, a one-year-old rescue Labrador retriever who proved all the facts as vague and raised seven motherless kittens selflessly. Bertie helped the Battersea Animal Rescue charity's head nurse named Rachel manage and assist in the situation.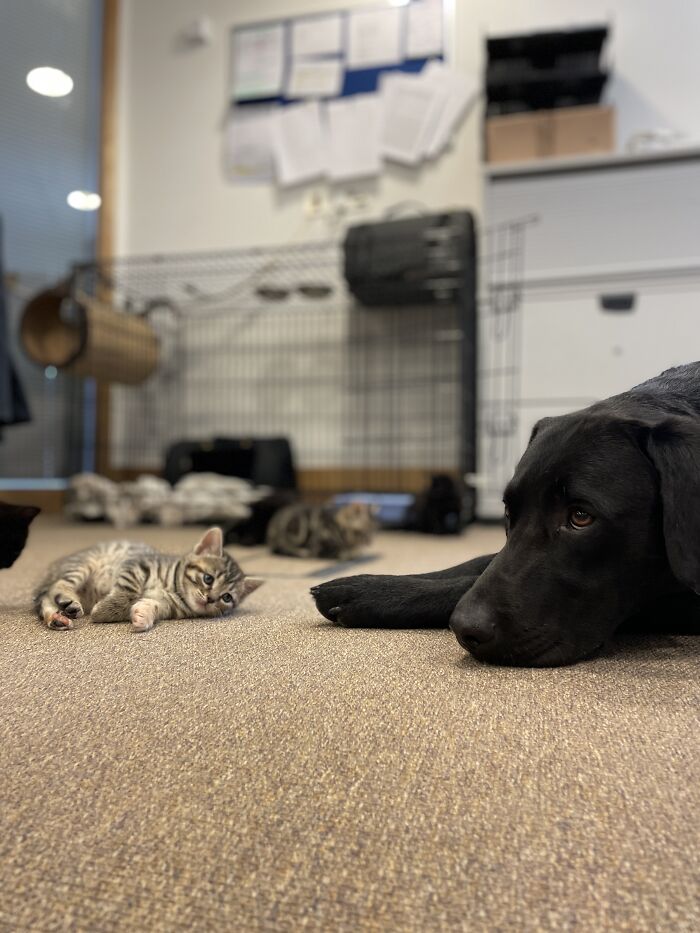 Rachel took the initiative to help these seven kittens when she found them stranded on the streets without a mother. Bertie's parental instinct instantly got activated when Rachel brought those seven kittens into their home. Rachel volunteered to bring and keep them home until they found a forever place with a new owner.
Bertie rose as a great helping hand and looked after the kittens as if they were his own. The labrador retriever, who was a rescue himself, turned out to be helpful for these seven little rescues. Both Rachel and Berties continued to help and care for the kittens until they learned to eat and litter on the box. All of these adorable kittens were soon adopted after they came to the shelter. Bertie has been in peace and silence ever since they left.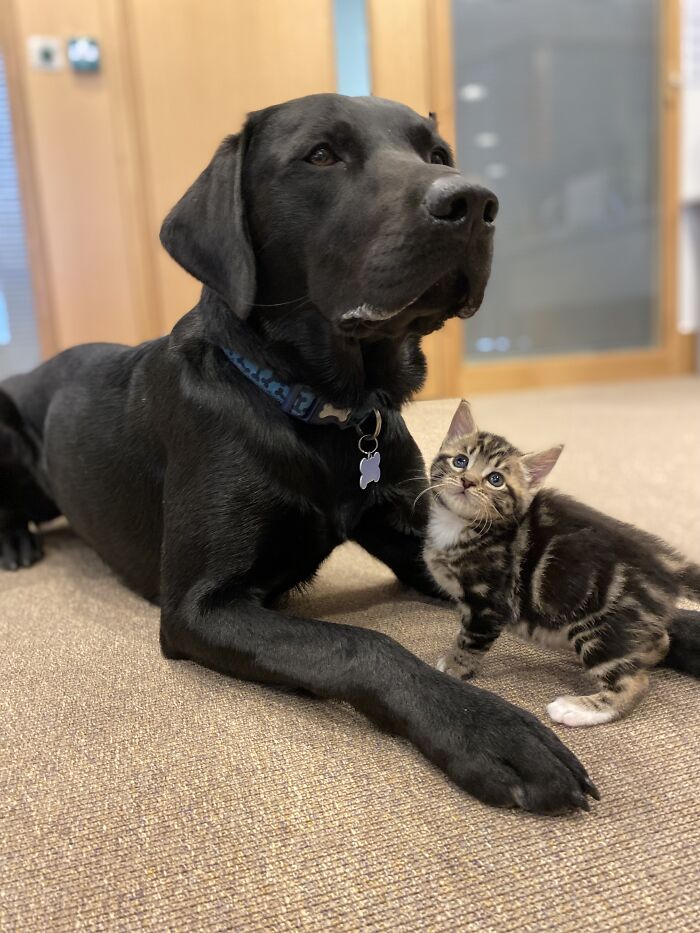 Rachel soon realized that the situation was a bit overwhelming, and who knows what would've been the result if Bertie wasn't there for help. Maybe the dog was sympathetic as he was a rescue himself, or perhaps he's a good boy with a good heart like other dogs. Whatever may be the reason, his love towards them was no less than the love of human parents.