A Russian Woman Rescued A Bear From A Closed-Down Zoo, And They're Best Friends Now
By Shivam B November 8, 2021
---
Even if you find the coat of arms in Russia as the double-headed eagle, the bear is considered the unofficial mascot of the nation, and some may even suggest it to be the most popular and widely associated animal in the country. While every other nation prefers dogs or cats, only Russians can do the unimaginable and keep bears as their pets. Today's story is precisely related to this.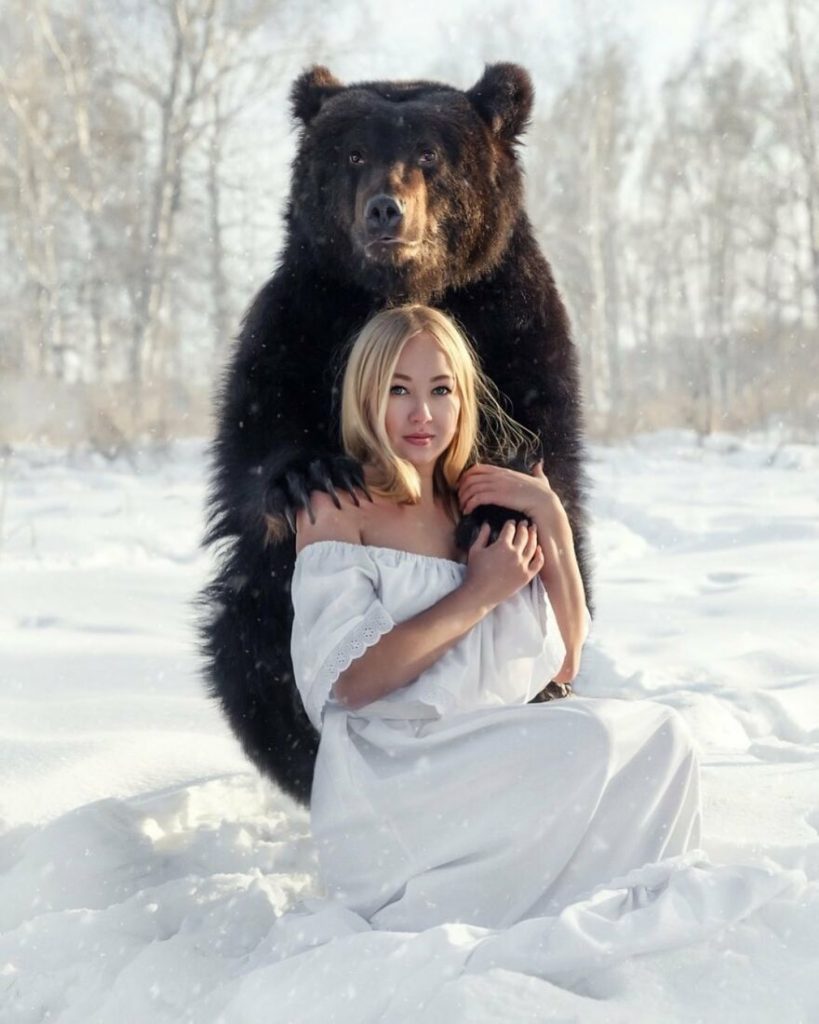 Veronica Dichka, a resident of Novosibirsk, Russia, is a model, professional dancer, and passionate fishing lover who has found Archie as her true, trustworthy, and loving companion. Archie, who also belongs from Novosibirsk, was first rescued by a woman named Maya Kirsanova from a circus as a young cub. He resided over a safari park with few other bears until it shut down due to the pandemic.
With the passing time and no income from the park, it was becoming difficult to maintain the shelter. This is when Veronica came as a brave escort for Archie and adopted him. She had experience working with bears on a few photoshoots, but she met Archie as an acquaintance at first. Now, they have become best friends and are inseparable.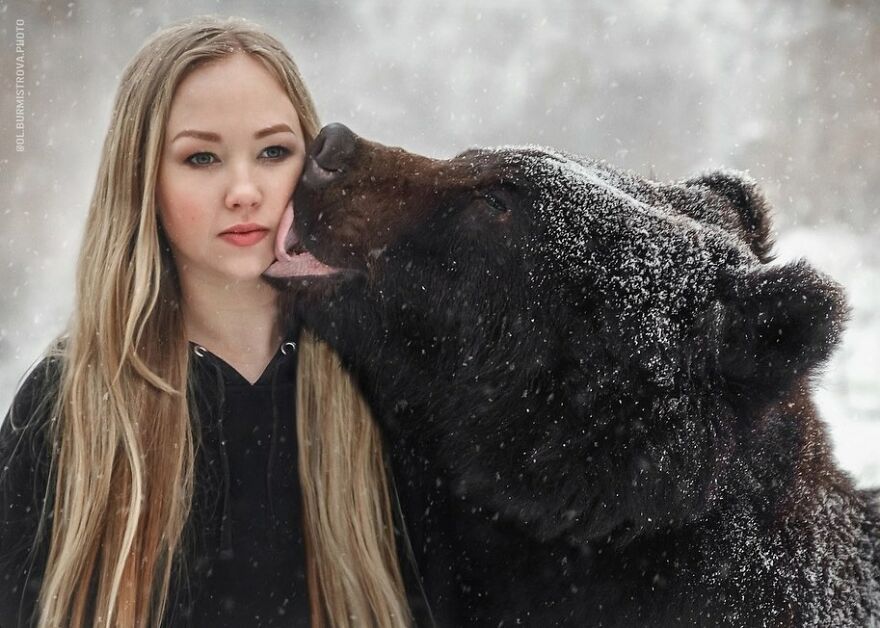 Their photos on Instagram and TikTok can amaze your mind. These unlikely couples have a joyful and happy relationship. Archie is now always well-fed, and he doesn't even need to hibernate. Archie has become smart, learned some trucks, got very disciplined, and even went fishing with Veronica. Both of them are thrilled to be with each other.