A Stray Dog Gets A New Home And Purple Unicorn He Always Desired
By Stephen M September 27, 2021
---
Dogs have been serving as humans companions for several centuries now. But, who keeps the dog company when it feels lonely? This is the story of Sisu, a one-year-old stray pit bull, who went viral for the wrong reason. When Sisu saw a stuffed unicorn from a Dollar General, she kept her sights on it. Despite the shop owner always turning him away, determined Sisu would return to grab a particular toy; a stuffed purple unicorn.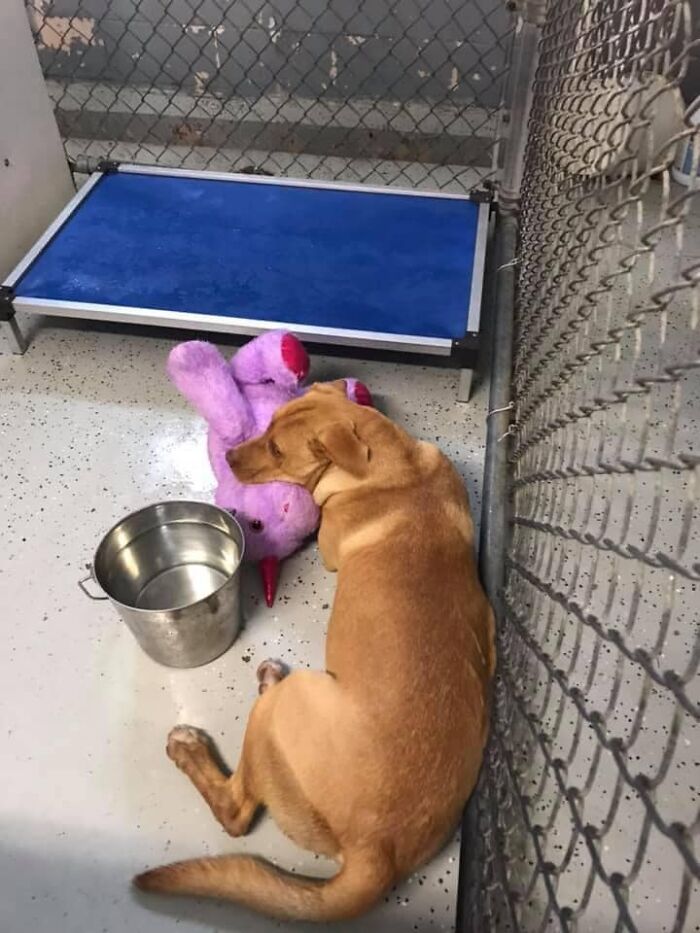 The owner had no other option than to call in animal control officers, who came for the dog. Sisu only agreed to leave after one of the officers Samantha Lane bought him the purple unicorn. He needed a companion. He wouldn't stop until he go one, either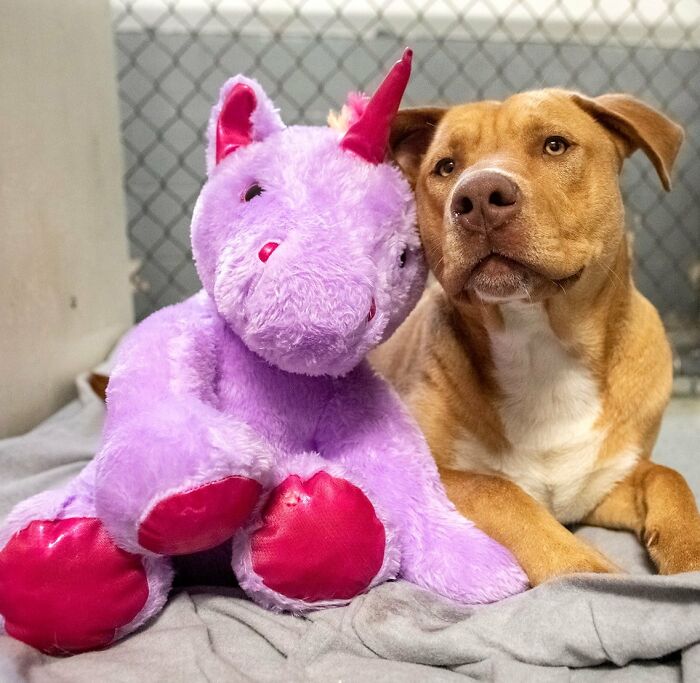 The lovely dog and his new unicorn friend are inseparable now. The shelter workers though surprise about the attachment, also believe that he might have had a seminar toy in his previous home.
Adoption
After Susi went viral on the internet, a kind-hearted person came to adopt him into a new home. He and his toy are now having a better and deserving abode. He never wants to lose sight of his friend and is always around it.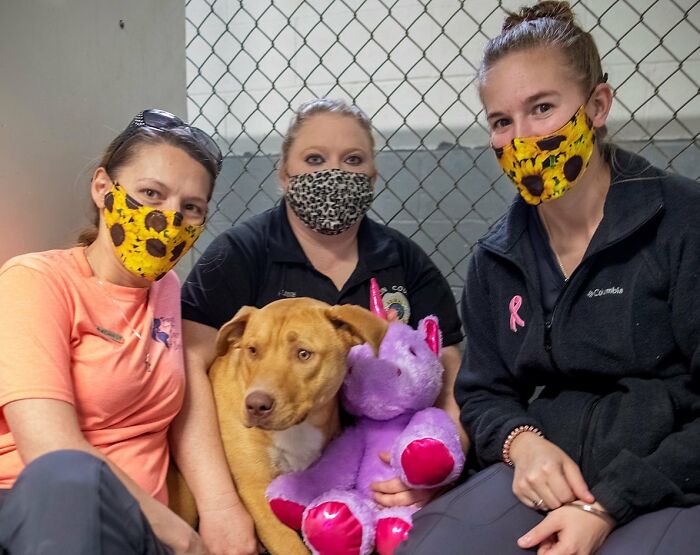 In one post, the shelter commented, "This is what happens when you break into the Dollar General consistently to steal the purple unicorn that you laid claim to but then get animal control called to lock you up for your B & E and larceny but the officer purchases your item for you and brings it in with you."