Beautiful Photos Of Dogs Having A Pool Party
By Stephen M December 13, 2021
---
We all love pool parties, don't we? Having fun in the water, swimming your heart out, and enjoying a nicely grilled meat at the poolside is just refreshing and stress relieving. But have you ever thought of dogs having a pool party? I know it sounds weird.
Dogs are lovely animals and deserve all the best of care and attention. Aside from keeping you company, they are just good with their security works.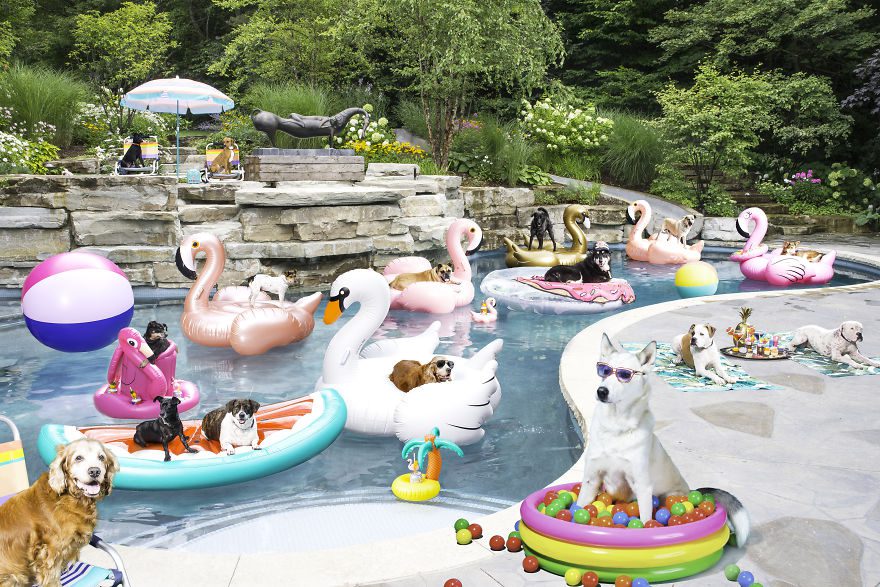 A Canadian-based Portrait photographer, Pete Thorne, recently shared intriguing photos of dogs having a pool party. According to him, the post was to celebrate the first day of summer. The happy-looking dogs were from the Dog Tales Rescue and Sanctuary, a rescue organization outside Toronto. The photoshoots-themed Pupper Pool Party had a friend rescue dog named Gideon from Save our Scruff in Toronto joining.
Pete received a commission for the portrait as part of a fun ad campaign aimed to promote the rescue group and other rescue dogs. As a good gesture, you can also try to rescue a dog from the organization. You can also check out the Save Our Scruff or Dog Tales website to have an invite to the next photoshoots.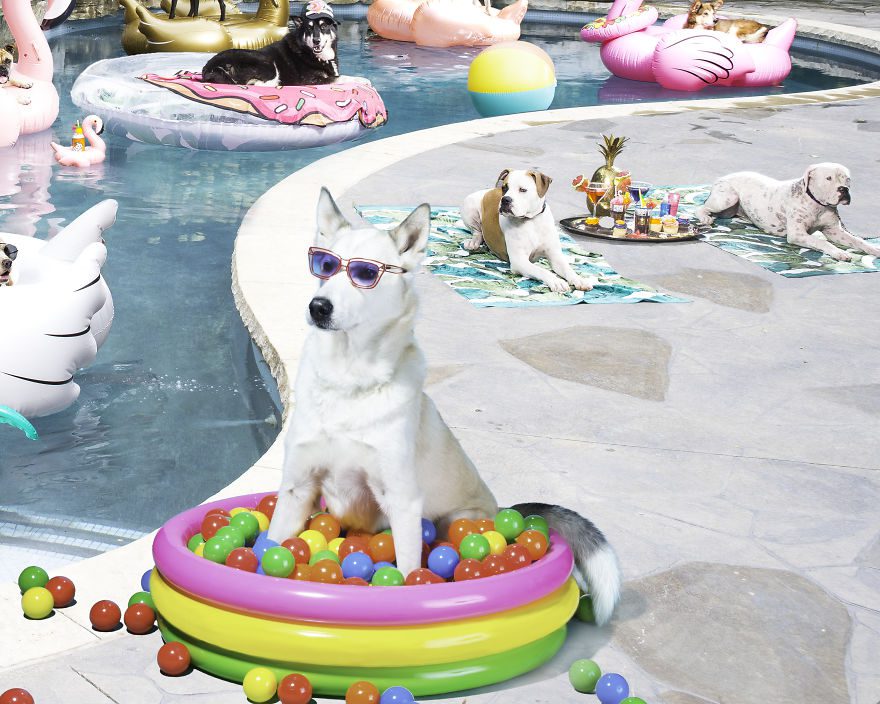 If you love dogs and have space for one, do well to rescue a dog into your family.