Check The Matching Sweaters For Dogs And Their Owners Sold By This Clothing Brand
By Shivam B November 22, 2021
---
With the arrival of winter in a few months, people can't stop enjoying the festivities awaiting them, but there's one worst part awaiting too – cold weather. With the decrease in temperatures, everyone will feel the chill, cold air along with their dogs.
It's obvious that your lovable four-legged partner may not be all ready and prepared to witness and sustain the cold. So, the responsibility for their feeling of warmth and protection from the cold is yours. The best way to do so is to ensure they wear warm and adorable dog sweaters. This is precisely the need for which the UK-based clothing brand called Missguided looks after.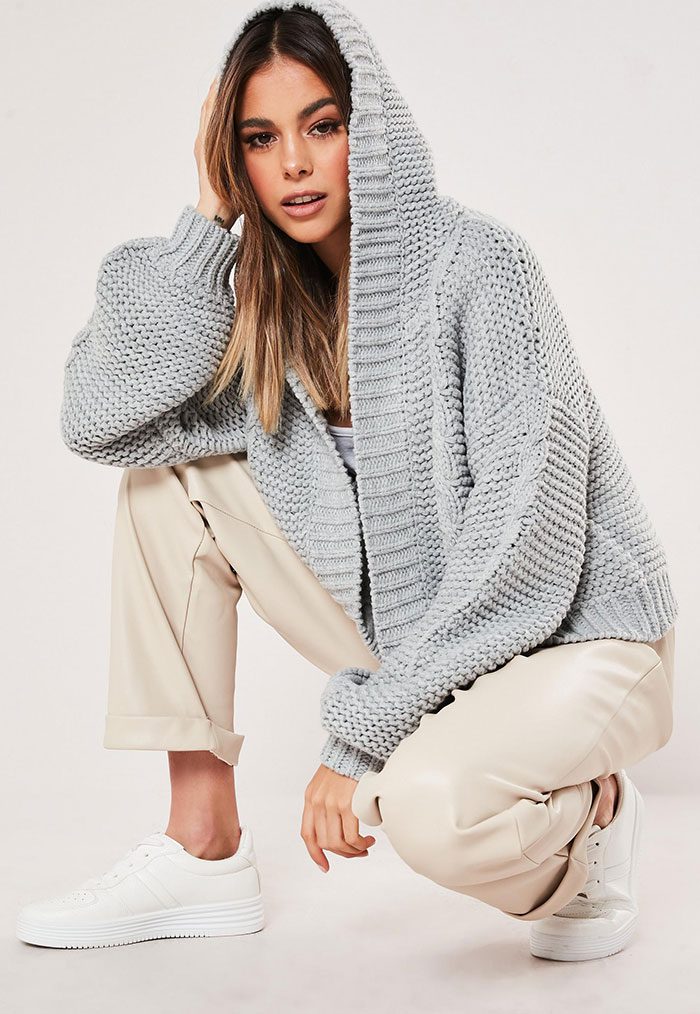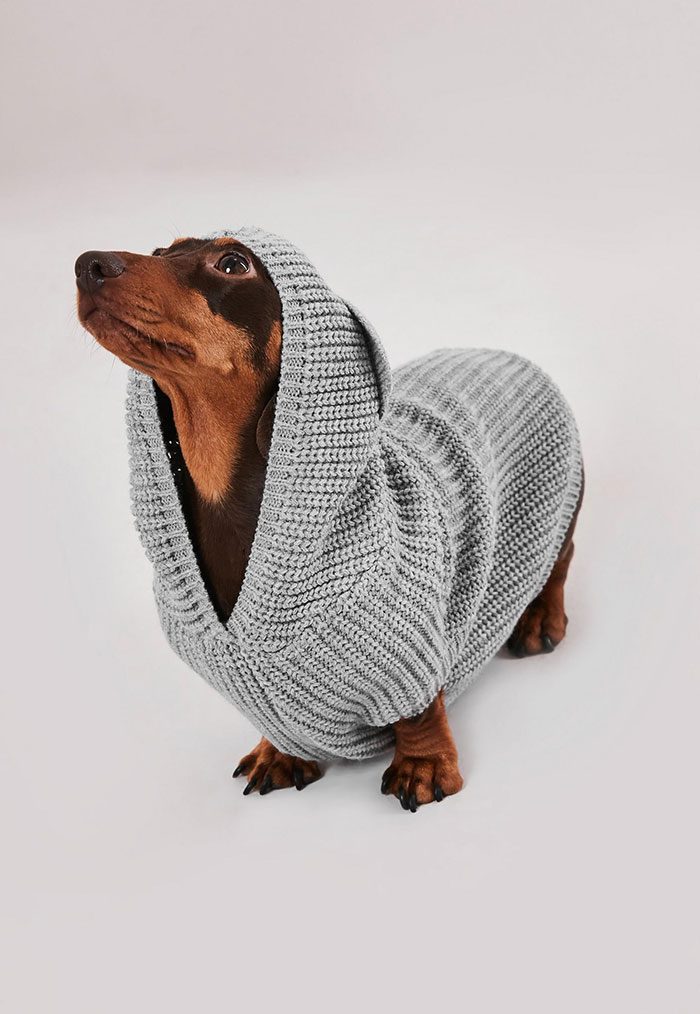 This clothing brand offers something beyond your creativity. They sell comfortable, cozy, knitted sweaters for the dogs and matching knits for their owners. This offer allows you and your pet to stay protected from the cold while going out in style and fashion. You can take a look at this brand for their different styles of clothing, including a grey hooded cardigan, classic white knit, and sleek beige turtleneck.
This same dog sweater comes in three explicit sizes: small, for dogs such as Mini Dachsunds, Chihuahuas, Small Yorkies, and other similar-sized dogs. The medium-sized dogs are mostly made for breeds like Border Terriers, Jack Russell, Small Pugs, Mini Schnauzers, Mini Poodles, Yorkies, Cavaliers, and Small Cocker Spaniels. The large-sized clothing is best for breeds like Large Cocker Spaniels, Large Westies, and Beagles.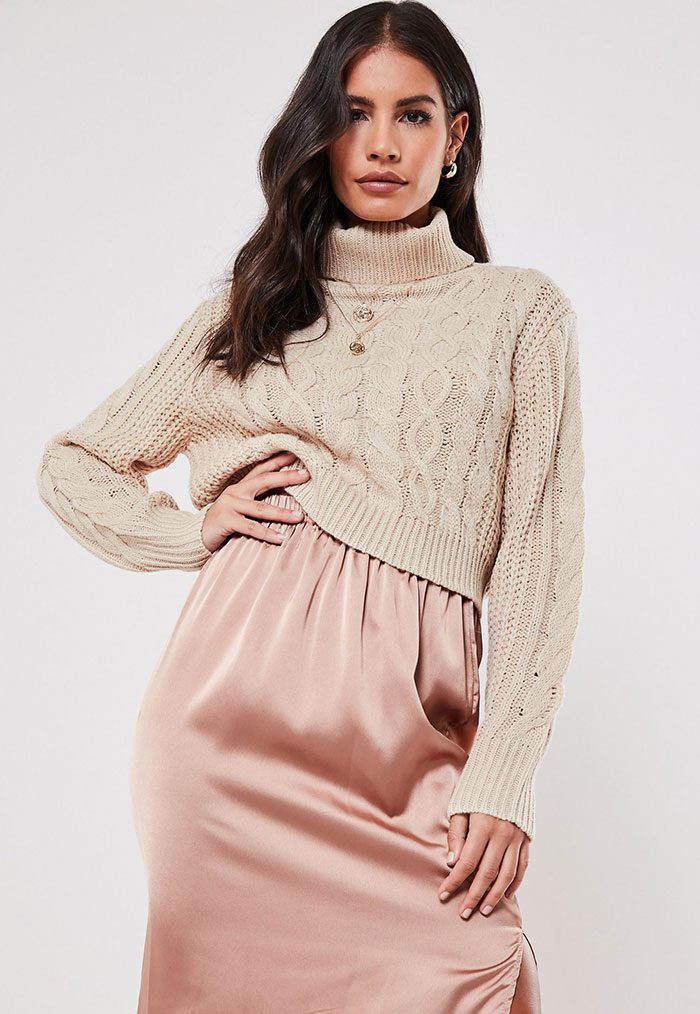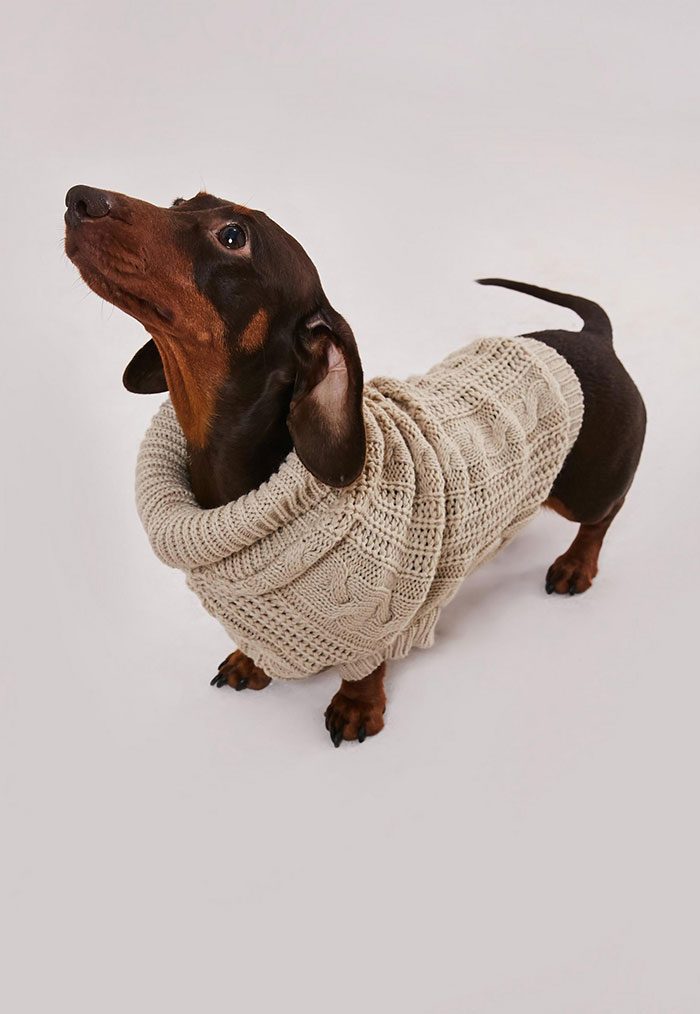 Unfortunately, you may not find clothing for dog breeds other than the ones mentioned here. You can give it a shot and go out in style with your dog in this winter season.