Checkout Adorable Pics Of A Couple Who Used Rescue Puppies As Bouquets
By Stephen M January 10, 2022
---
Becky and John received applause and good wishes from several people worldwide as they did something special, kind, and unusual at their wedding. Instead of bouquets, they decided to use some puppies they've rescued for the ceremony.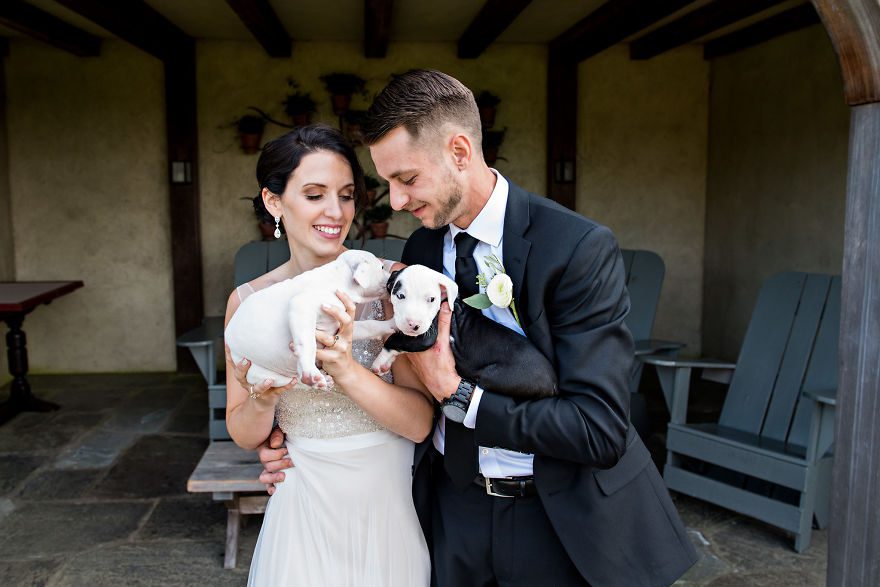 While planning their wedding, the couple chanced on a Facebook post by a resident on a local animal rescue organization, The Little Guild's page, making them take a bold decision. The poster was looking for a foster home for some puppies they found in a neighbor's yard.
Becky and John got interested in the post as they've raised cows and piglets before. They then went in for two of the puppies, Penny and Patch, for a start. Since the puppies were very young, the couple usually took them along everywhere they went.
After some period, they took in three more puppies Freckles, Roley, and Lucky. Taking care of the puppies wasn't easy, Becky said. They had to bathe them almost every day after feeding. Nonetheless, they tried their best until all the puppies found a new home.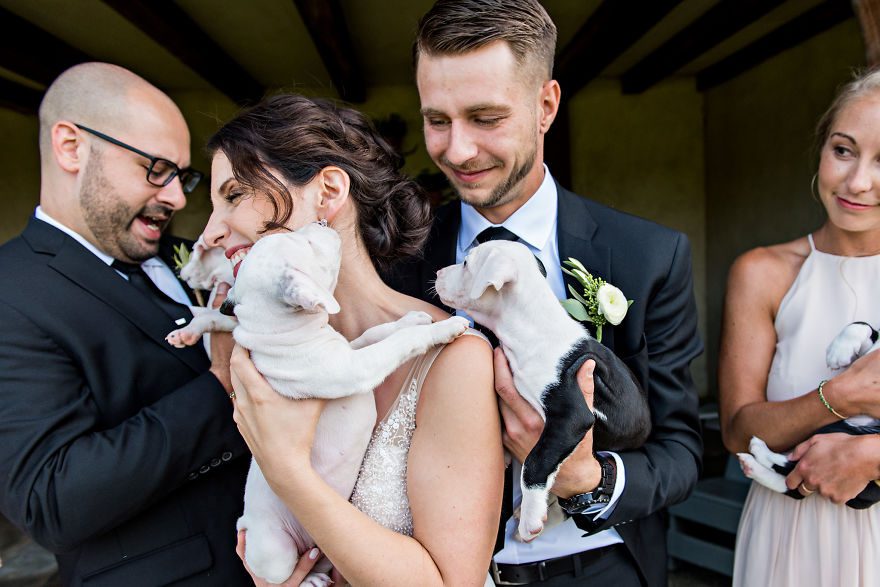 Becky and John got so acquainted with the puppies that they used them as bouquets for their wedding. After their marriage, they had several people apply to give the puppies a forever home. The applicants included references from their veterinarian to ensure that the dogs get better care.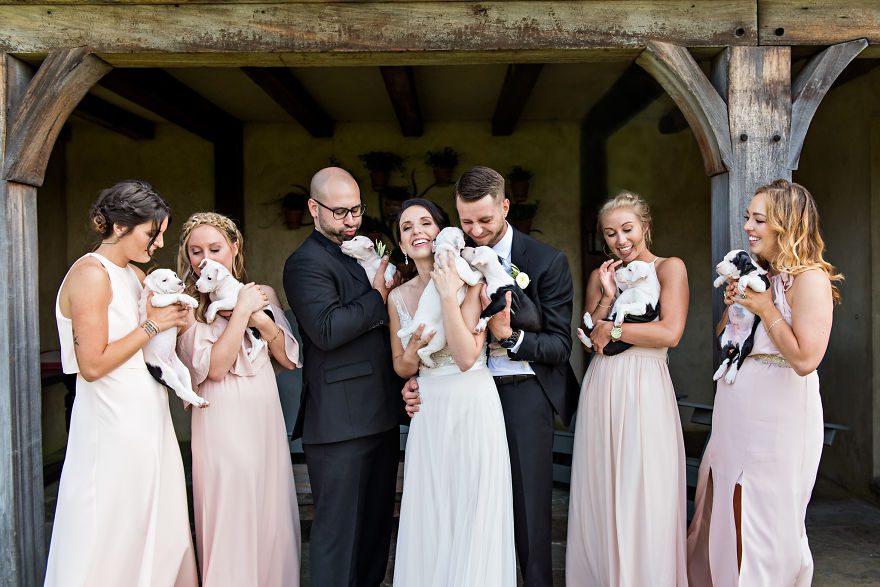 Becky and John can still see Patch, now named Mo, as John's aunt adopted him. According to Becky, the excellent care they gave the puppies during their early days will surely turn them into great dogs.