Digital Artist Transforms Furry Friends Into Cartoon Characters
By Anthony K August 29, 2022
---
How many Disney movies have you watched? Most kids and adults will agree that Disney characters have adorable personalities, cute charms, and sweet smiles. This article highlights some pets Disneyfied by Isa Bredt to create portraits resembling your favorite characters.
1. Most Unlikely Pair
Pigs and cats are the most unlikely friends except in movies. If a cat and pig begin sharing the playground, recording the moment can help you prove the existence of a unique union.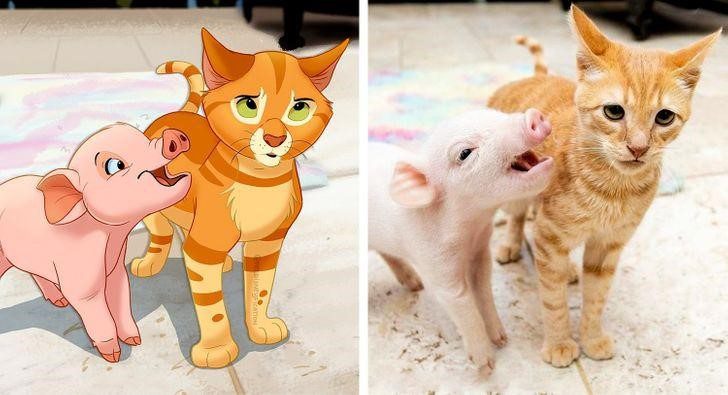 Ferg (the cat) and Isa (The Piglet) prove that you can find friends in the least expected places. We wonder what Isa may be whispering in Ferg's ear. We love the adorable duo.
2. Best Friends Forever
Christmas allows you to spend more time with friends and relatives. It could also be the best time for you to take a memorable picture with your long-lost friends like Watson and Kiko.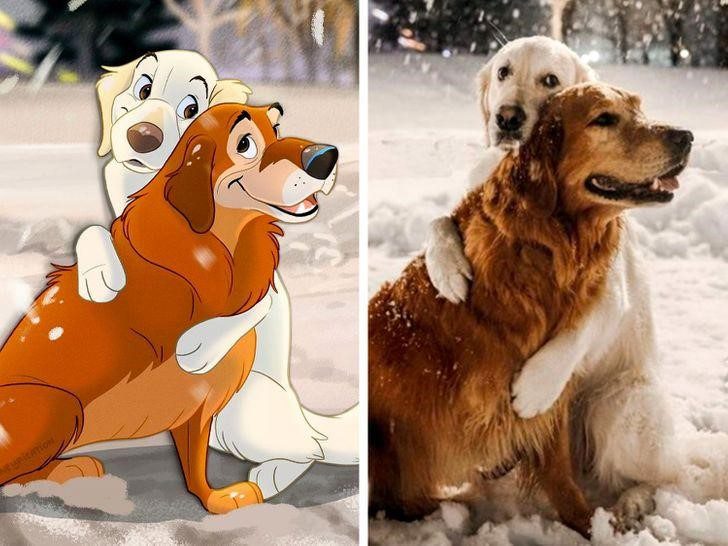 The duo delivers a memorable and emotional feeling of love and friendship in a Christmas movie poster. Were inspired that the right friend ensures you are safe from the cold weather.
3. Hold Me Closer
The games you play with your dog may range from fetch, short walks, and other creative games that help you unwind and release some stress. After the games, your dog may reach out for a warm hug that could knock you down.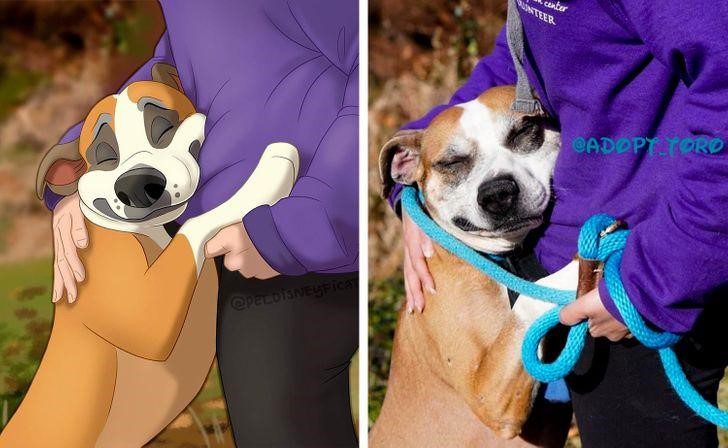 Your photographer can help you capture the moment when receiving a hug or playing your best game. Isa Bredt can help you disneyfy the hug and give it more life.