First Puppuccino Ever Makes Rescue Kitten Go Crazy
By Anthony K
---
Foster the Furbabies, an animal rescue organization, took to their TikTok to share a hilarious short clip that warmed the heart of over 3 million TikTokers. The clip shows Meredith, a tiny black kitten who messed up with a Starbucks drink and didn't appear to get enough. Together with her siblings, Meredith has orphaned kittens rescued in New Jersey, USA, through Foster the Furbabies.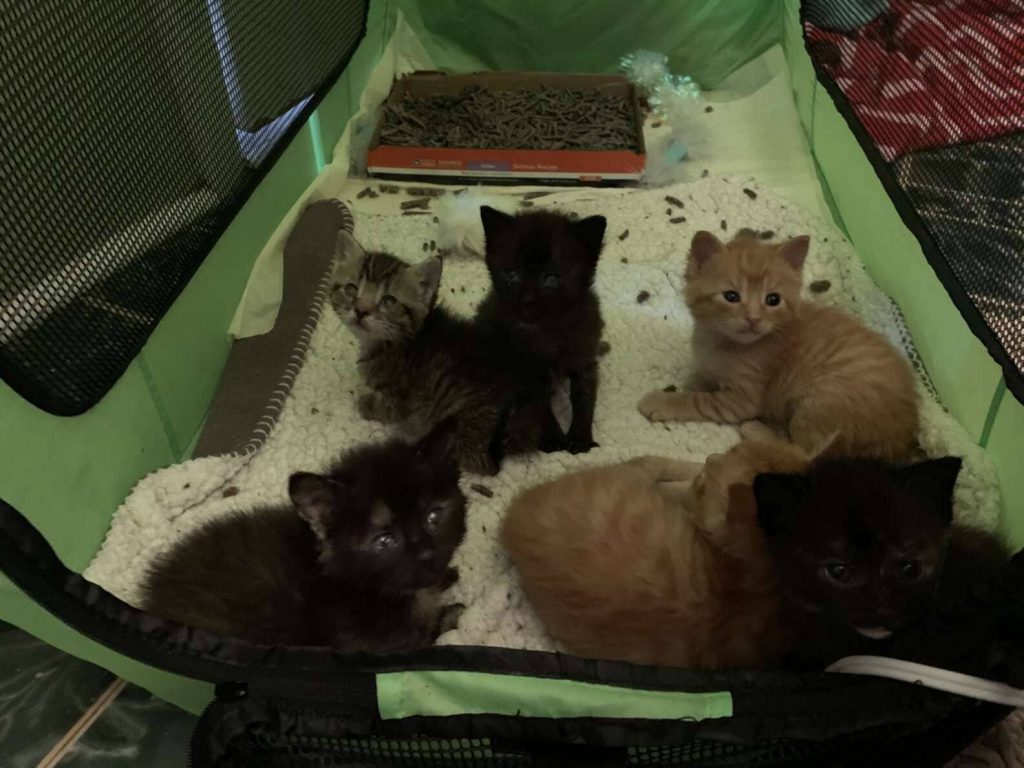 The day she rescued them, they were seriously ill and soaking wet in the rain. Particularly, they were 3-weeks old and suffered from upper respiratory infections, parasites, and eye infections. They were treated immediately and taken to shelter where they would receive better care. While Meredith's sibling's state seemed optimistic, for Meredith's eye, the story was different. She had to visit a vet severally to be finally cleared for adoption, though some minor vision impairment would still be evident.
While the organization was happy, separating Meredith from her rescuers would not be that easy. Thus, to say goodbye and congratulate her on her recovery, the rescuers took her out on her first-ever Starbucks run. Being aware of how food always excited the kitten, the rescuers anticipated this would be the best farewell to give her. Meredith didn't let them down; she immensely enjoyed the Puppuccino.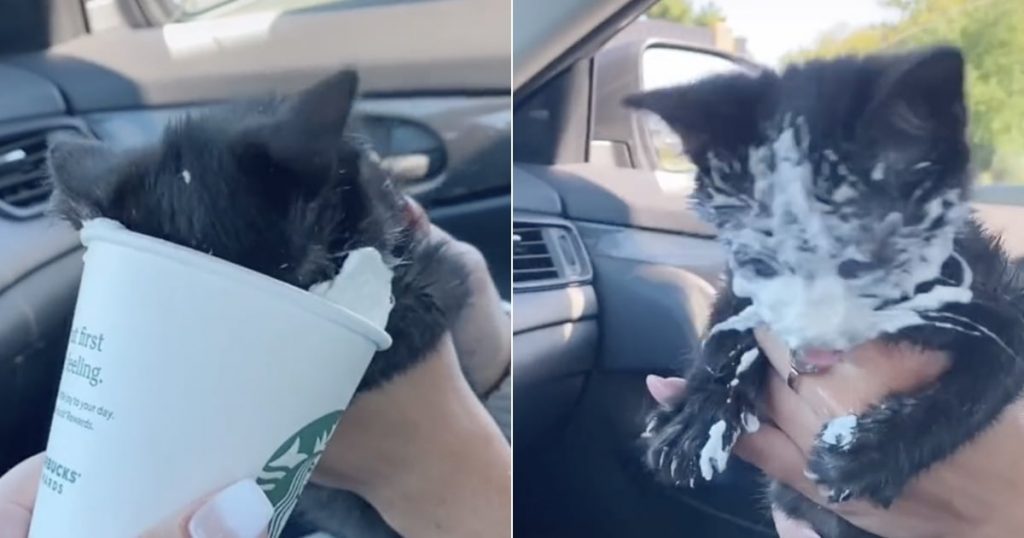 Puppuccino is a whipped cream packaged in a small cup and a special option found only in Starbucks stores in the US and Japan. No cat or dog can resist the whipped cream's charm, and Meredith was no exemption. She enjoyed the drink comfortably, covering her face with cream within seconds, and everyone couldn't hold back their laughter.