Funniest Photoshopped WildLife Pictures on Instagram 
By Toby T June 13, 2022
---
What happens when a wildlife photographer combines with a photoshop expert – hilariously funny pictures, that's what. We can't stop laughing at some of the images they collaborated with Necromechanimal on Instagram. We hope they make you smile too. He's known for various mashups from nature, tv, gaming, and some less appropriate images.
The Ultimate Sniper Chipmunk. The secret service of nations better be on high alert if they are to see this one coming. His small size means he can easily conceal himself.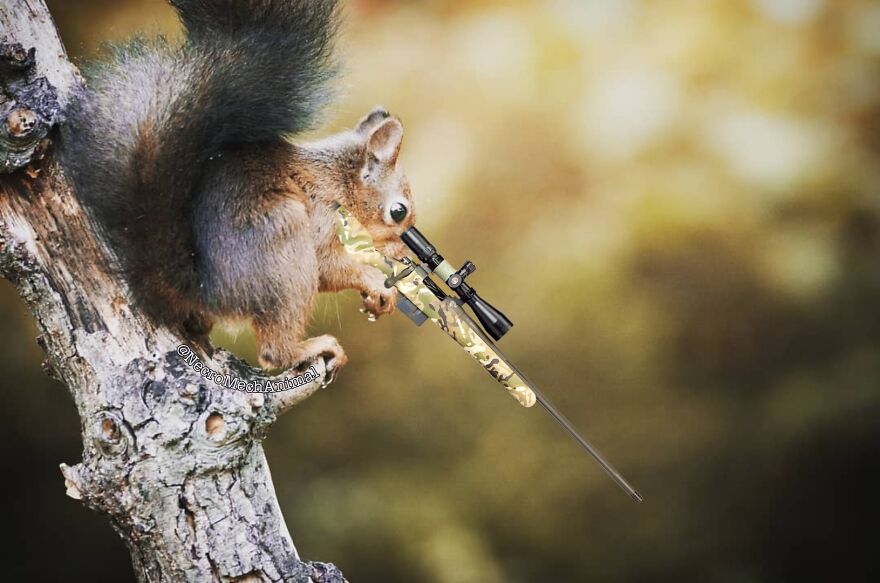 Lebron Who? This Squirrel is definitely going to argue for being the greatest basketballer of all time.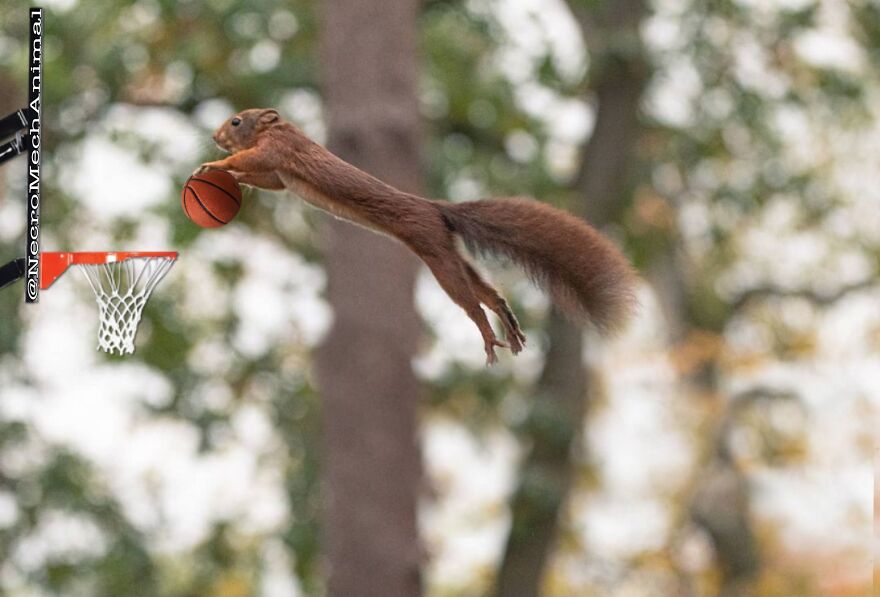 Who says Owls can't be cowboys, or is it cowowls? This owl definitely looks ready to take on any cowboy in a race. It's that wink for us.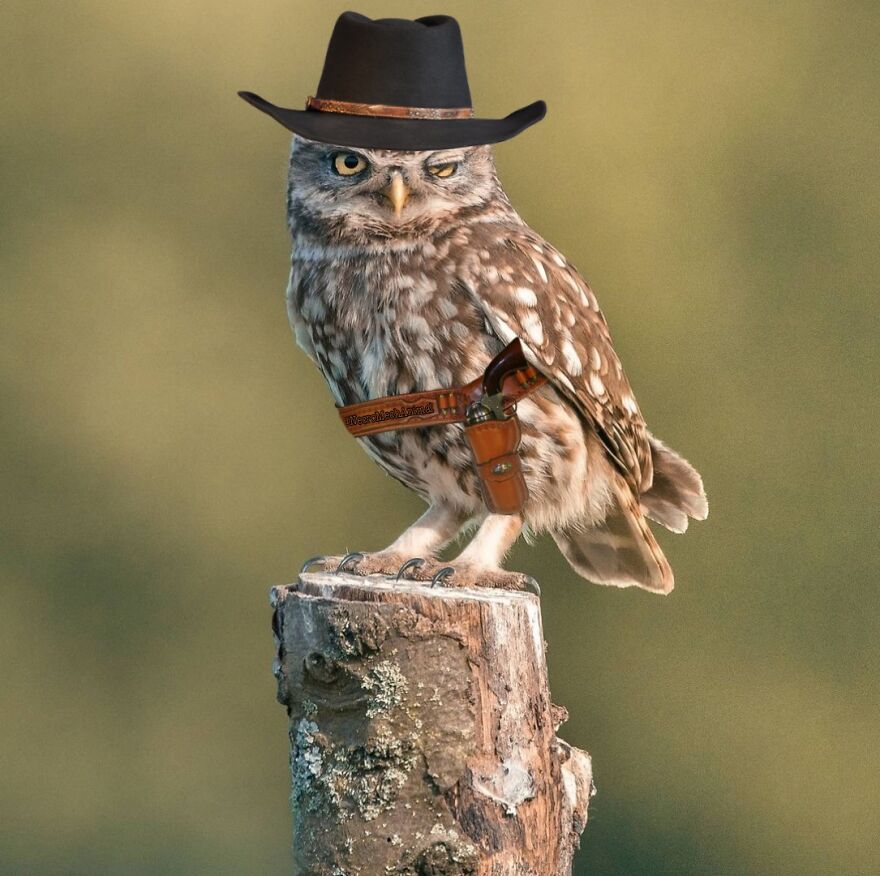 Does she seem surprised by the recent Twitter trends? We will have to ask her what goes on Animal Twitter.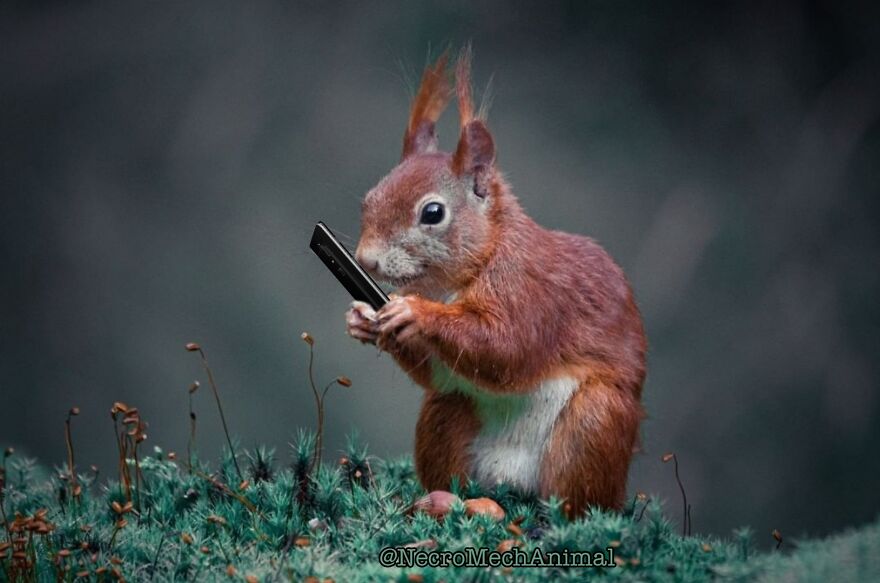 Dieting is always hard work. Just ask him. He exchanged nuts for what looked like a delicious and juicy burger. Good choice, little man!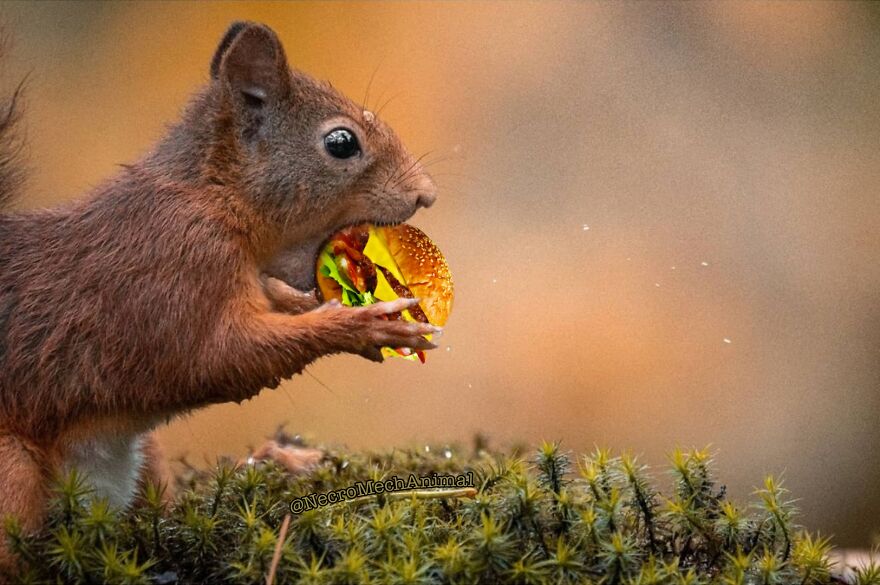 When the whole family is going to be home for dinner, mom has to be sure that the meal is perfect. That's Amore!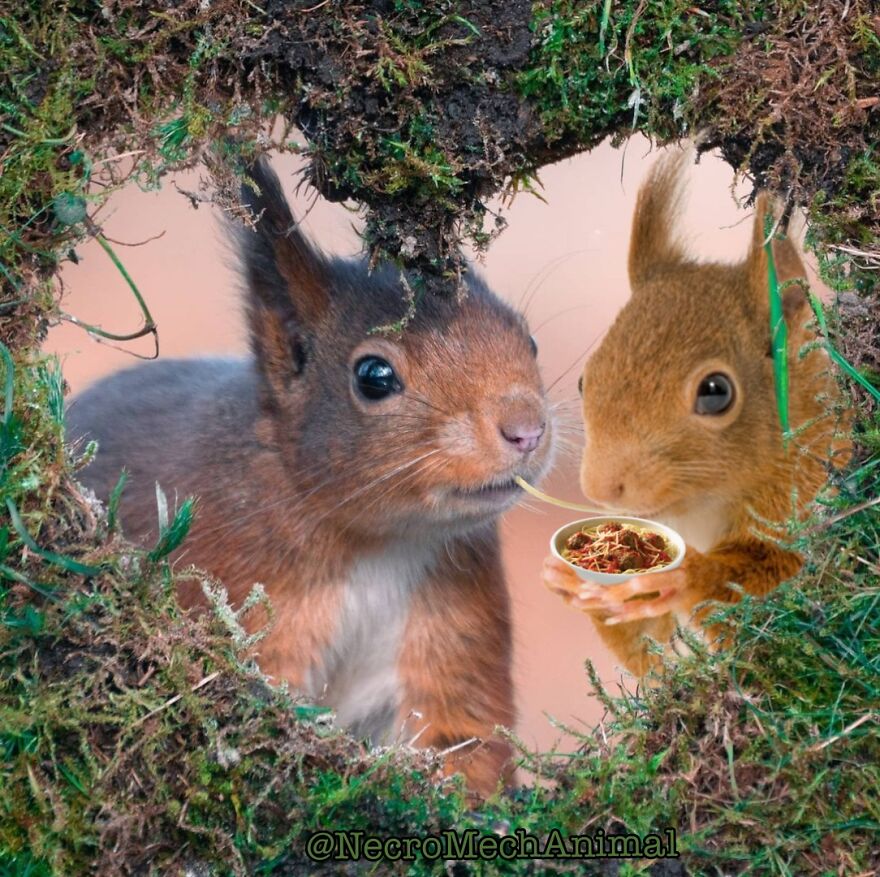 The first squirrel in space. He is going where no other squirrel has ever dared to go before.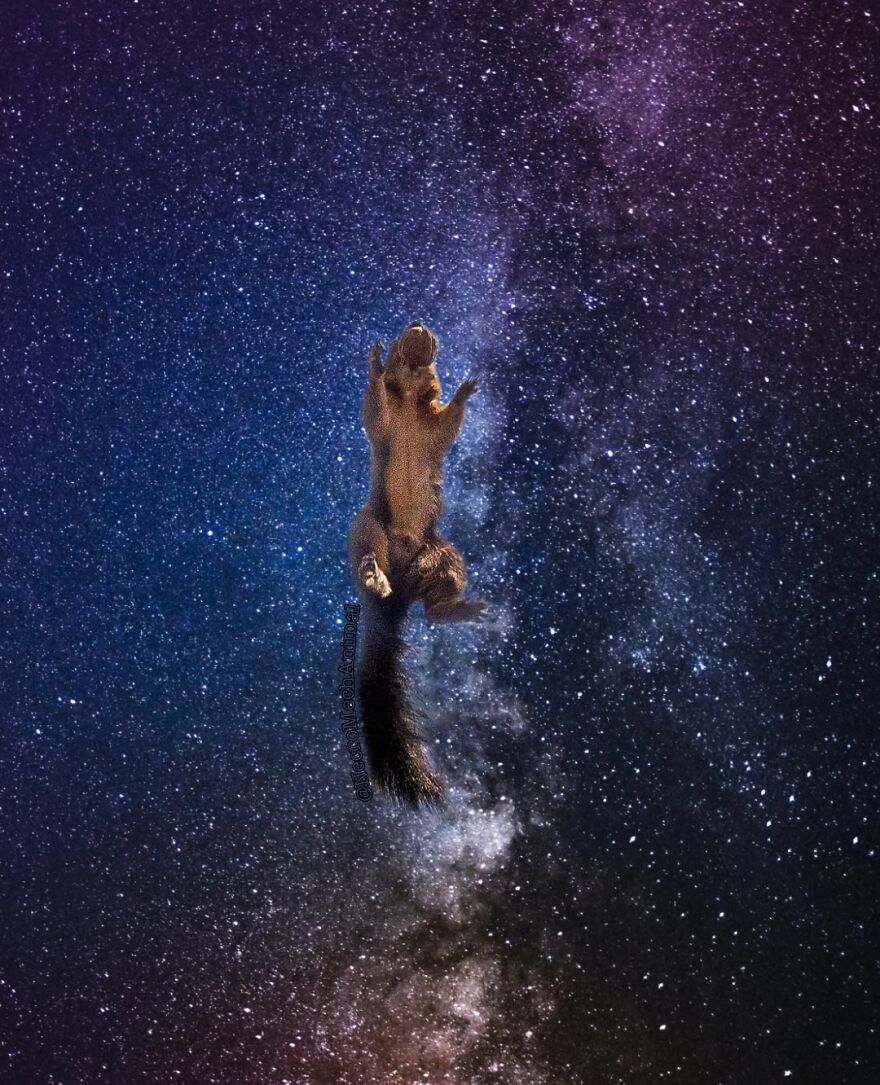 Even the birds want a taste of that burger. It must be something special.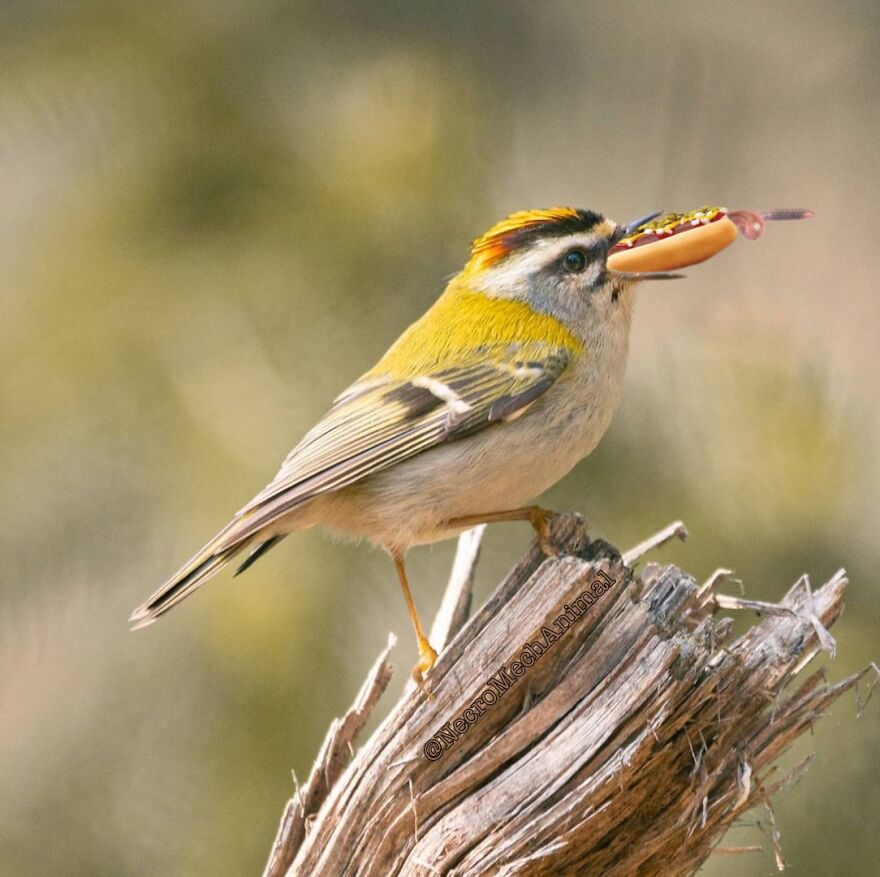 Which was your favorite?