Meet Apricot, The Orphaned Chimera Kitten That Looks Like Two Different Cats
By Stephen M August 30, 2021
---
Apricot and his sibling Pretzel were recently found in a wall of a building in Nashville, Tennessee. The new owners of the building were renovating the place when they chanced upon the kittens. Their mother had obviously abandoned them since she was nowhere to be found. Apricot has become the "star" of the two due to her unusual look. She is a clear example of what may be called a genetic chimera cat.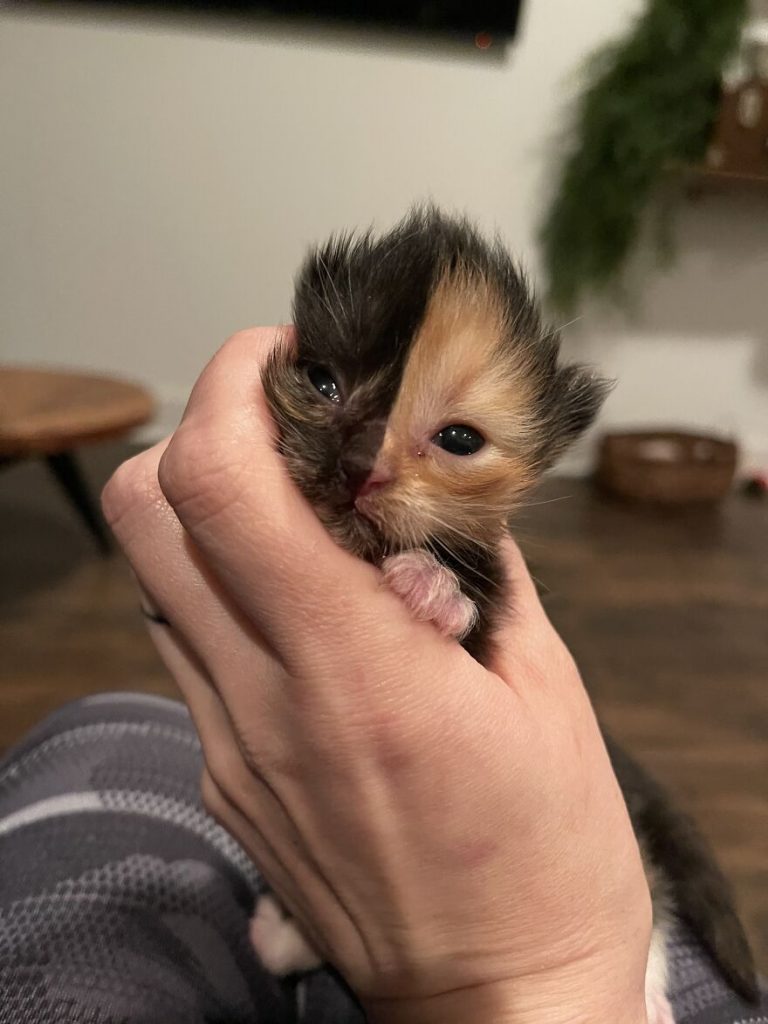 The family then decided to move the kittens to the Nashville Cat Rescue in Tennessee, where volunteer Kiki took them in. Kiki had recently welcomed two momma cats Olive and Pickle, who were pregnant during their rescue.
Luckily for apricot and pretzel, they arrived at a time when the two mommas had given birth. So immediately they stepped in the rescue, they had foster mothers. Olive and Pickle welcomed the two siblings, about 2 to 3 weeks old, into their shared litter.
How Olive and Pickle ended up in the Nashville Cat Rescue
In an interview with Kayli, a foster for Nashville Cat Rescue, Olive and Pickle were among a colony in Greater Nashville. However, the family catering for them called the rescued to have the cats taken in. they were pregnant then. The family wised that the two cats always stayed together, even when adopted.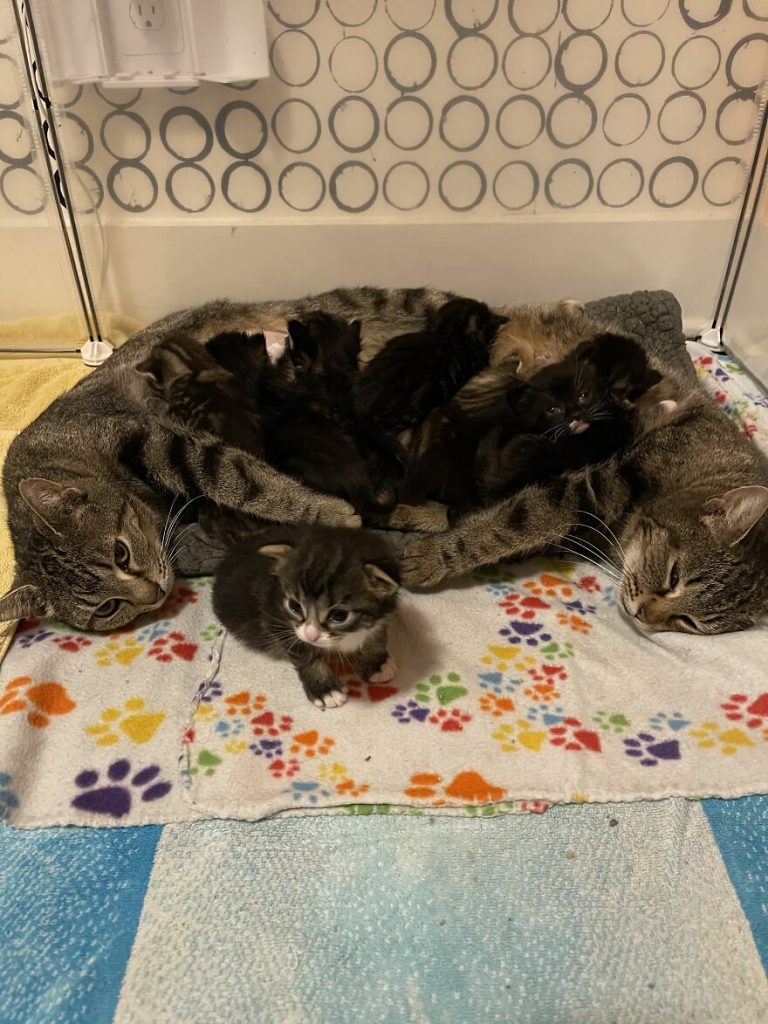 According to Kayli, the cats were shy and found solace in each other. However, she tried to spend much time with them, yet, respected their space to make them feel comfortable. She ensured daily weighing of the two sisters and provided other necessities.
Pickle gave birth to six kittens, but one died later, while Olive had two babies one week later. The two kittens were born in the space of 24 hours. With suspicions, Kayli took Olive for a C-section, where they detected that one of the babies had died inside her.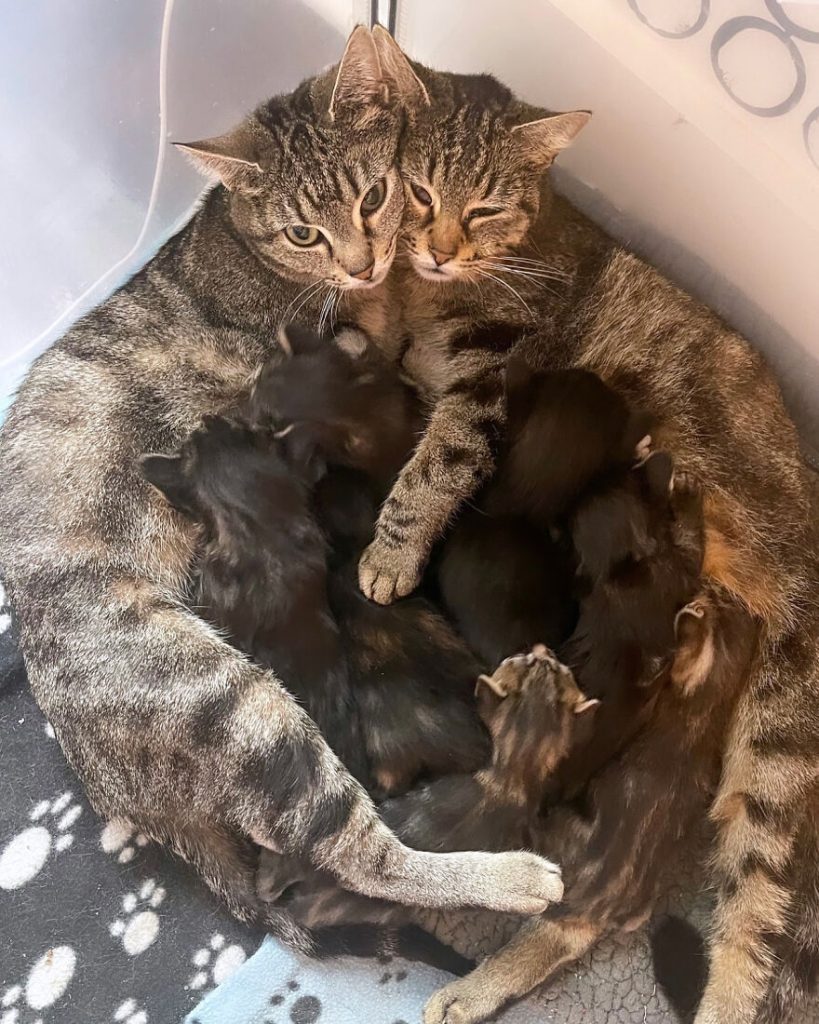 Pickle and Olive have accepted Apricot and Pretzel as their own and are taking good care of them. They will all be up for adoption very soon.