Meet Harlso The Hound And His Knack For Balancing Items On His Head
By Anthony K October 17, 2022
---
Dogs are popular for outstanding cuteness, unique skills, and abilities allowing them to play with your household, visitors, and neighbors. Some dogs are fast learners and could portray skills like balancing or mastering some relatively challenging games. This piece explores some unique displays from the hound, also known as Harlso the Balancing Hound.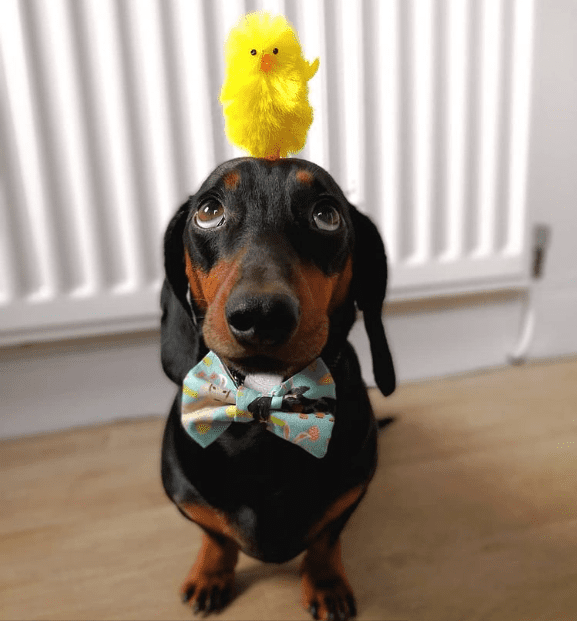 Harlso has become an internet sensation with a unique balancing act that has earned him more than fifty million views on most posts. Scrolling through the page also reveals that he loves balancing and can balance most items on his head. His face may appear sad when balancing, but the owners assure one that he is happiest when balancing an item on his head.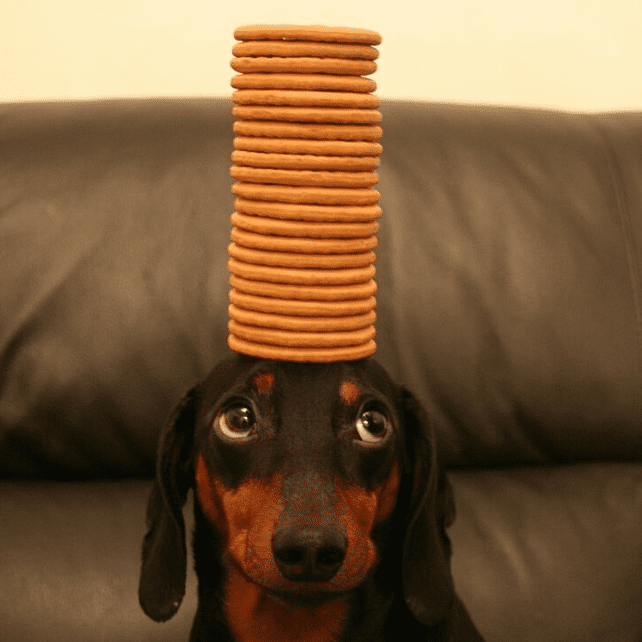 The viral images of Harlso the Balancing Hound include him balancing a pile of donuts, rubber ducks, toy chickens, hotdogs, and much more. The balancing act started with a toy chicken after the owner was tired of throwing the toy chicken over and over. Harlso used the head flatter than its owner's head to hold the toy chicken before developing a hunger to balance different items.
Harley's owners claim that he has a perfect head allowing him to balance things on his head despite the inability to perform the usual tricks. Harley has learned to balance various items on his head to compensate for the inability to perform tricks like other dogs.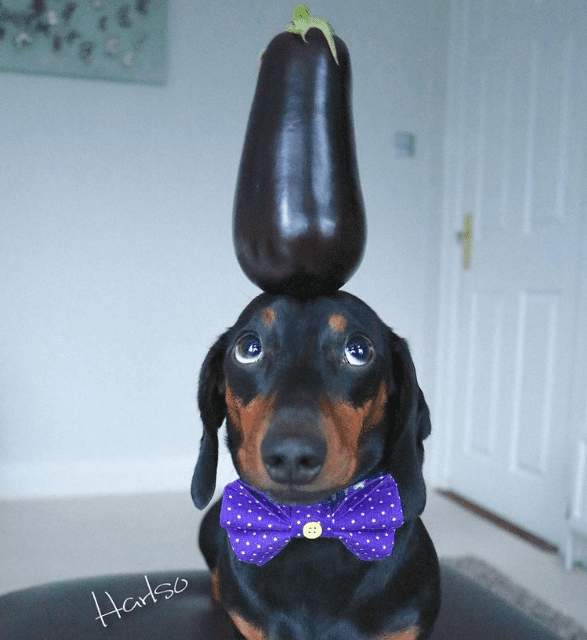 The comments reveal the unique items they wish to see the dog balancing on his head in the future. We wish the Olympics Committee may introduce the balancing game to favor dogs like Harley. Some believe the only thing it can't balance is a check.