Meet Truffles, The Cat That Helps Kids Feel Secure In Their Glasses
By Stephen M August 23, 2021
---
There is no doubt that cats are adorable and lovely animals. Keeping one or two as a pet would give you comfort and championship. That aside, you don't really worry about unwanted pests showing their ugly faces in your house because the cat can take care of that. But whoever thought a cat could be a source of assurance and inspiration for kids?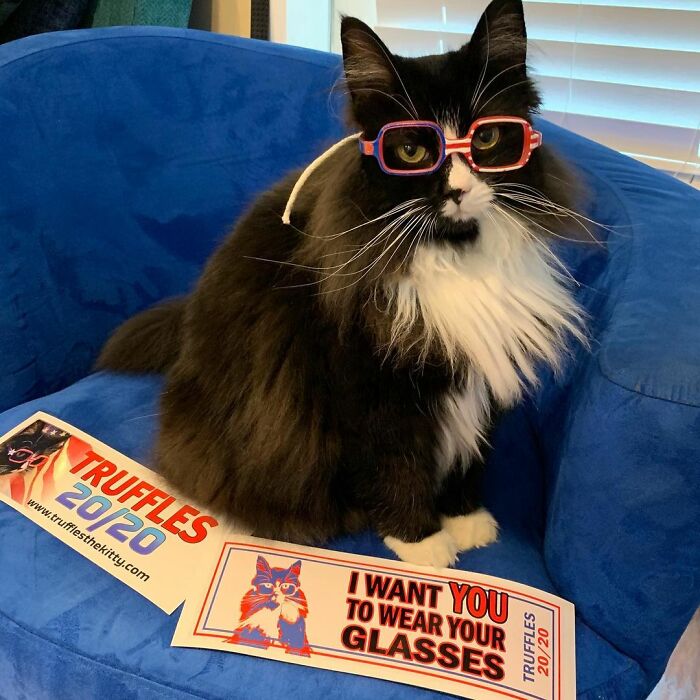 This very cat is making kids gain confidence and interest in wearing glasses to improve their vision. Meet Truffles, the cat doing a yeoman's job helping kids see the beauty in glasses. The black and white cat is smart, intelligent, and has a strong but lovable personality.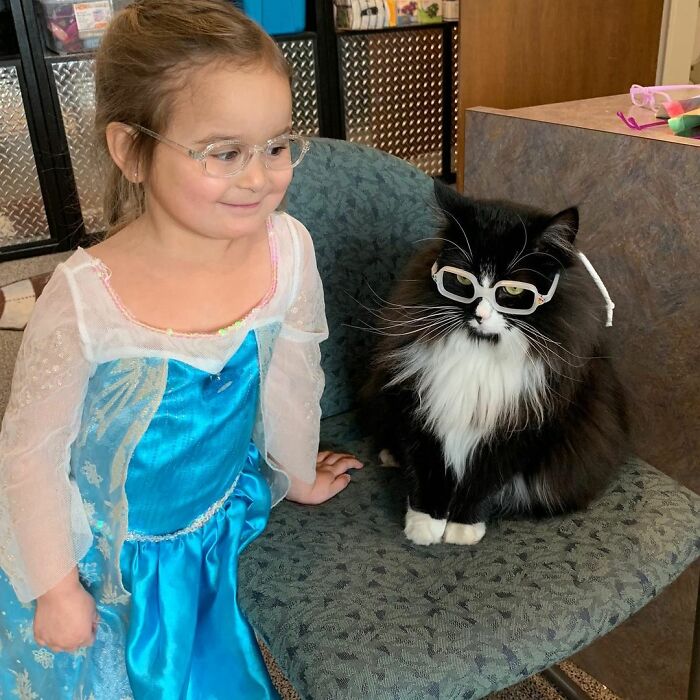 Master optician Danielle Crull rescued Truffles in 2016 into his family. Thank goodness the rescue proved to be worth it immediately after the cat joined the family. With the help of treats, she is smart and learned how to sit and give high five.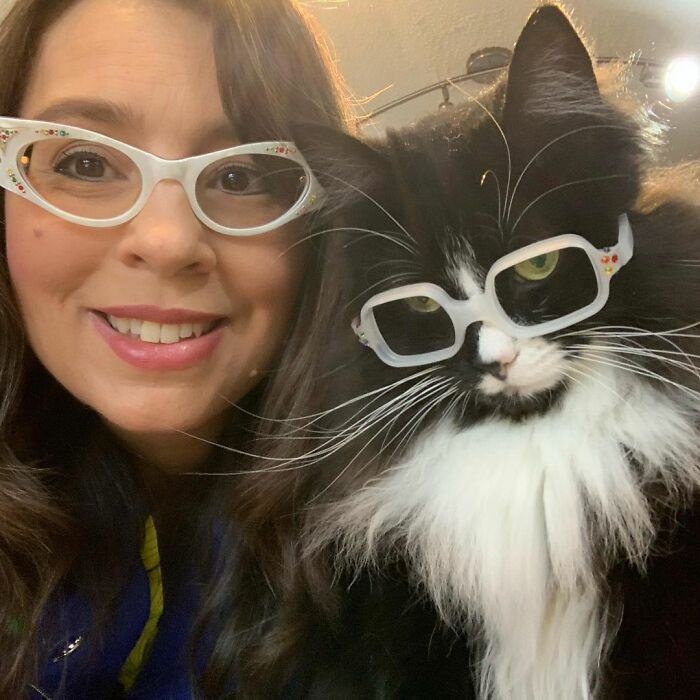 Crull, who owns a glasses dispensary for kids, thought of ways she could put Truffles smartness into good use. Truffles have become an inspiration for most kids who previously had wrong notions about glass wearing. Such kids now feel very comfortable in their glasses, thanks to the darling cat.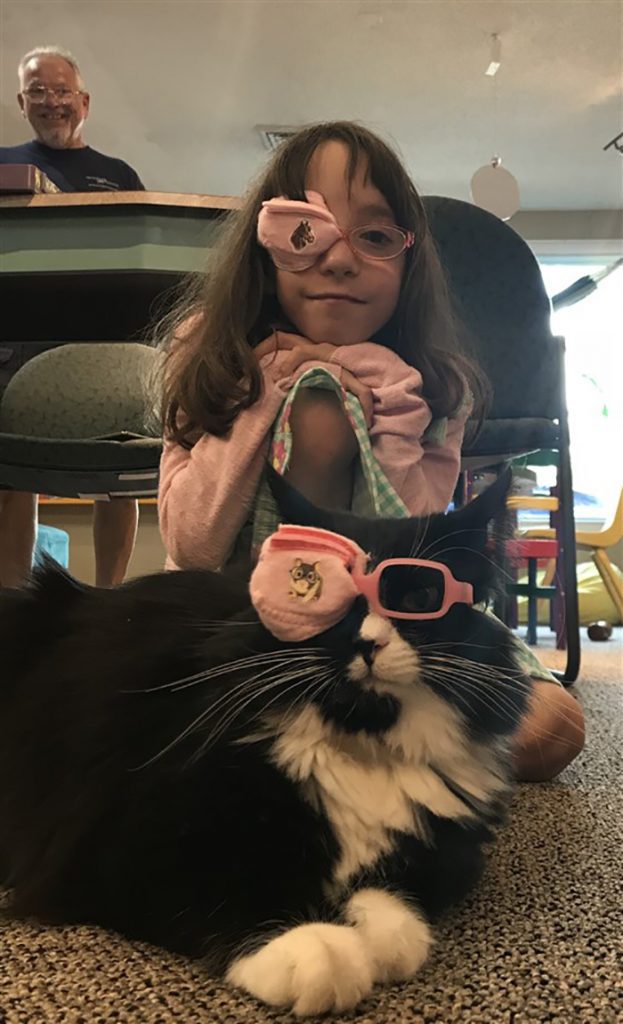 Crull wasted no time introducing her carnivorous friend into her Mechanicsburg, Pennsylvania-based "A Child's Eyes" dispensary. Kids who visit the dispensary are between 2-5 years old, and Truffles easily persuade them to wear glasses. You can check Truffles out on her Instagram page truffles_the_kitty.