Priceless Moment: Dog Chained For Eight Years Finally Gets His Own Bed
By Shivam B March 29, 2021
---
A dog named Stevie, along with another dog named Wonder was rescued from the shackles of chains where they had been kept for eight long years in South Carolina. Both were rescued by the services of Lancaster County SPCA and Diamonds in the Ruff in New York. Diamonds in the Ruff didn't waste a second to save Stevie after learning about his desperate situation.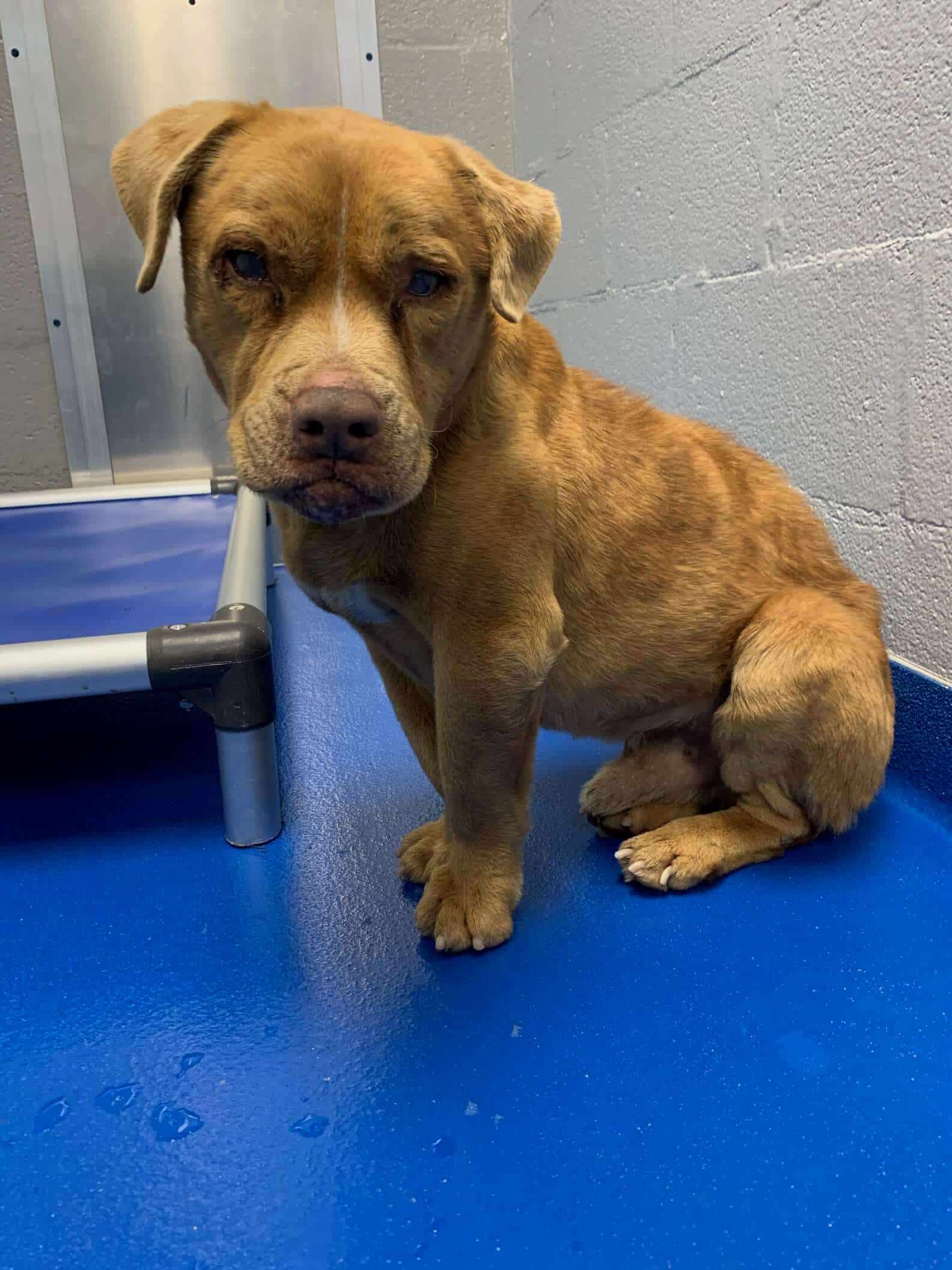 When Stevie first arrived in Diamond's care center, they realized something was wrong with him. Apart from being blind, Stevie had worms, fleas, and missing fur from his body. In addition, an old corn cob was stuck in his intestine, which needed surgery for removal. Apart from the medical conditions he was suffering from, Stevie was having a tough time adjusting to this sudden loving and caring environment.
Stevie's foster family stayed patient for his complete recovery and adjustments. His foster mom, Erin, says, "He sleeps most of the time but starts barking and growling quite a lot in his crate." But this family was committed to making this dog feel safe and loved.
As Stevie started to show signs of recovery, both physically and emotionally, he came out of his shell. Soon, he transformed into a big fluffy dog. His foster family loved to watch him experience his firsts, such as getting his very first bed.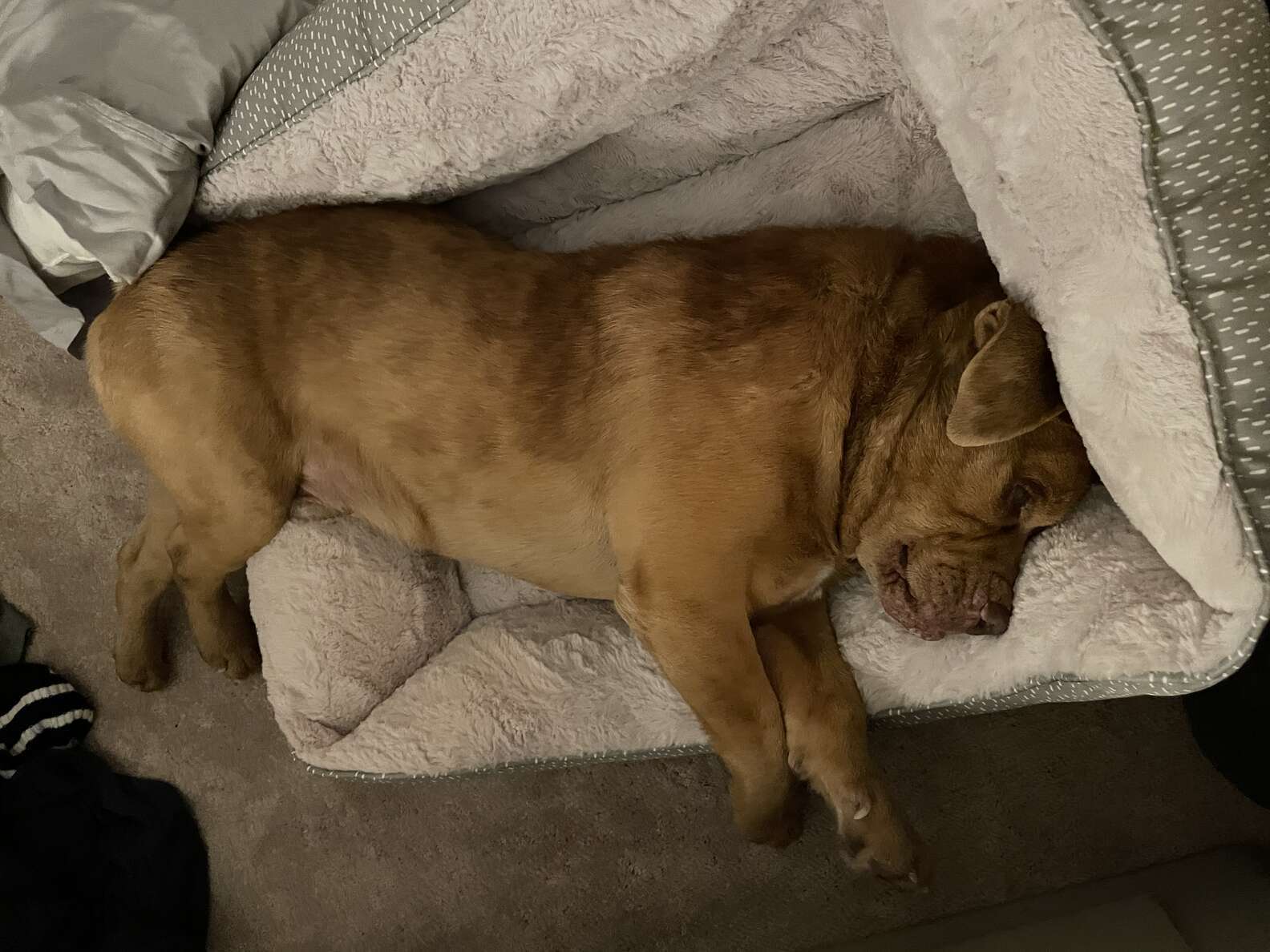 Stevie's foster family loved him very much and arranged a soft dog bed for his comfort. As soon as Stevie stepped his paws on the bed, he started jumping out of joy. This moment of happiness will always remain priceless for both Stevie and his family.