Rare White Lion Quadruplets Get Ready To Meet The Public For The First Time After Their Birth
By Shivam B November 29, 2021
---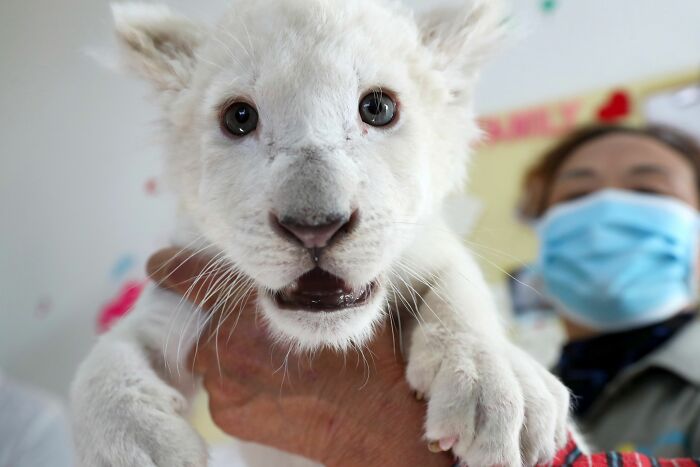 The white lion is considered one of the rarest animal species in the world. Being affected by the color mutation, they resulted in white-colored fur. These species of lion family aren't albinos, but they owe the unique coated fur to the recessive characteristic called leucism, which makes them lose the color pigment of the skin except for the eyes and lips. To date, 13 white lions are there in the wild, and 100 live in captivity.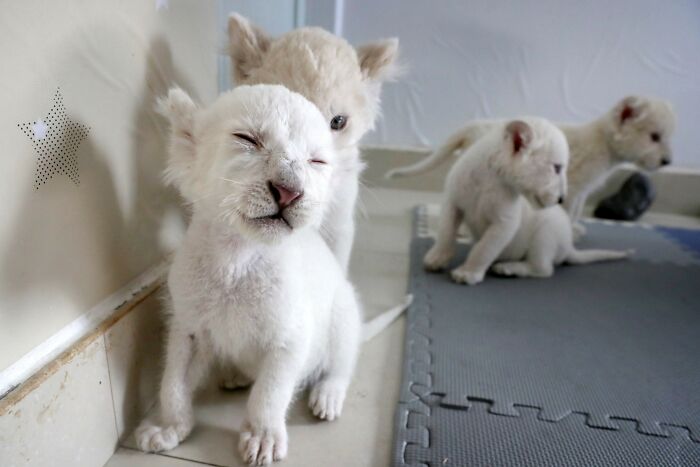 About a month ago, a zoo in Eastern China had adopted four of these cute, adorable, and mesmerizing white lion cubs. On November 6, these white lion quadruplets were born in Nanting Forest Safari Park in Jiangsu, China. These lion cubs were announced as male, and their published photos show them no less than a model.
With reports from the Nantong Forest Safari Park, the cubs are declared to be perfectly fine and healthy with rapid growth progression. For a month, round-the-clock care by the keepers and vet doctors was required for safety measures. the white lions are getting ready and all set for their first public debut. The first public meeting is scheduled to be held on December 26.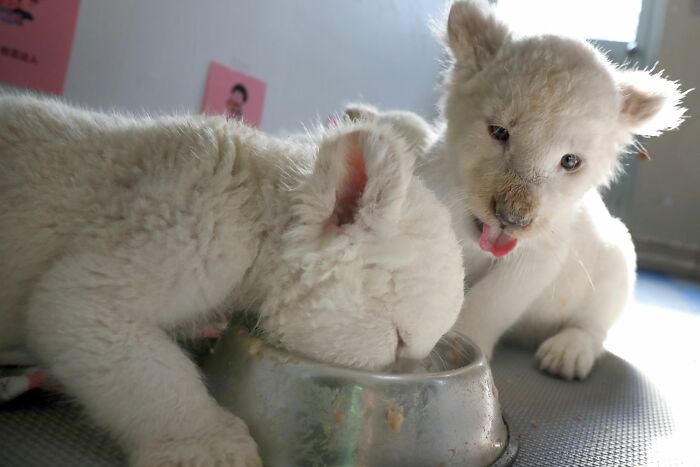 Despite being so rare, they aren't considered endangered but vulnerable to extinction if not conserved efficiently. However, the latest photos of these white lions can make you forget all despair as thousands of people are already drooling over their pictures on the Internet.