Rolling Out The Rainbow Carpet: 35+ LGBTQ+ Celebrities And Their Significant Others
By Romy M August 13, 2023
---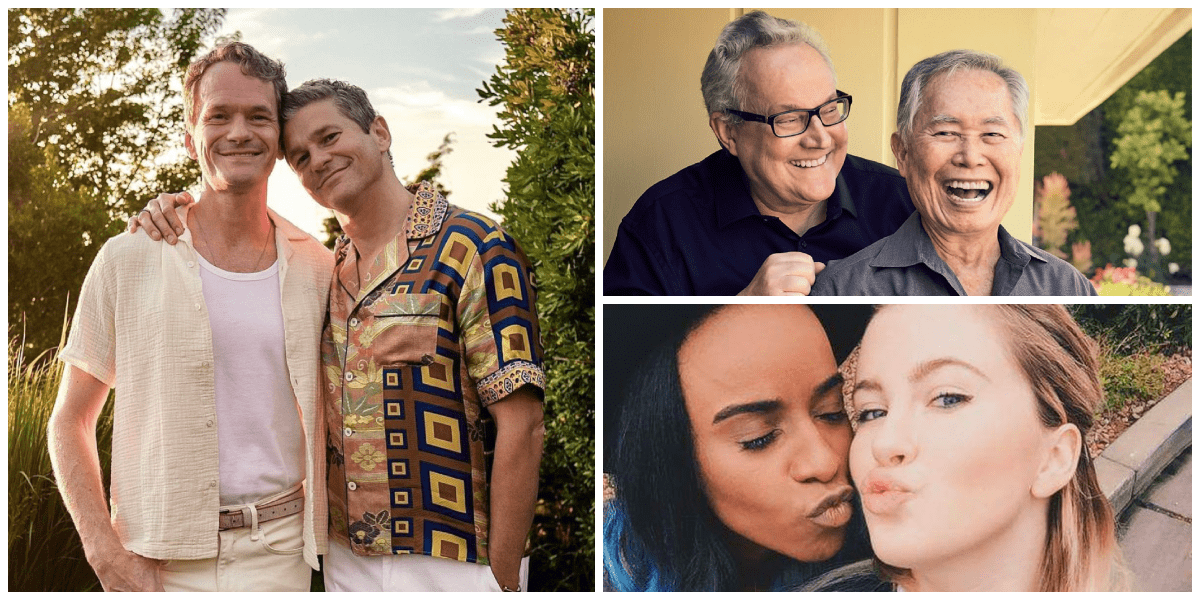 Celebrities' romantic relationships are often a hot topic on social media, in tabloids, and in our general lives. However, there are so many couples that we are unaware of — particularly couples that are members of the LQBTQ+ community. We all know and love celebrities like Ellen, Elton John, and Cara Delevingne, but we don't usually follow the news on their latest love interests or partners of 14 years. They all thrive in the acting, singing, and modeling industries, so it should come as no surprise that they have an encouraging partner by their side to support them in all they do. That being said, keep scrolling to see celebrities who are in LGBTQ+ relationships that most people don't know about.
Elliot Page & Emma Portner
We're starting off this list with a bit of controversy to keep you on your toes. Elliot Page was, in fact, married to dancer Emma Portner, but the couple filed for divorce in 2020. This separation ended their 3-year-long marriage.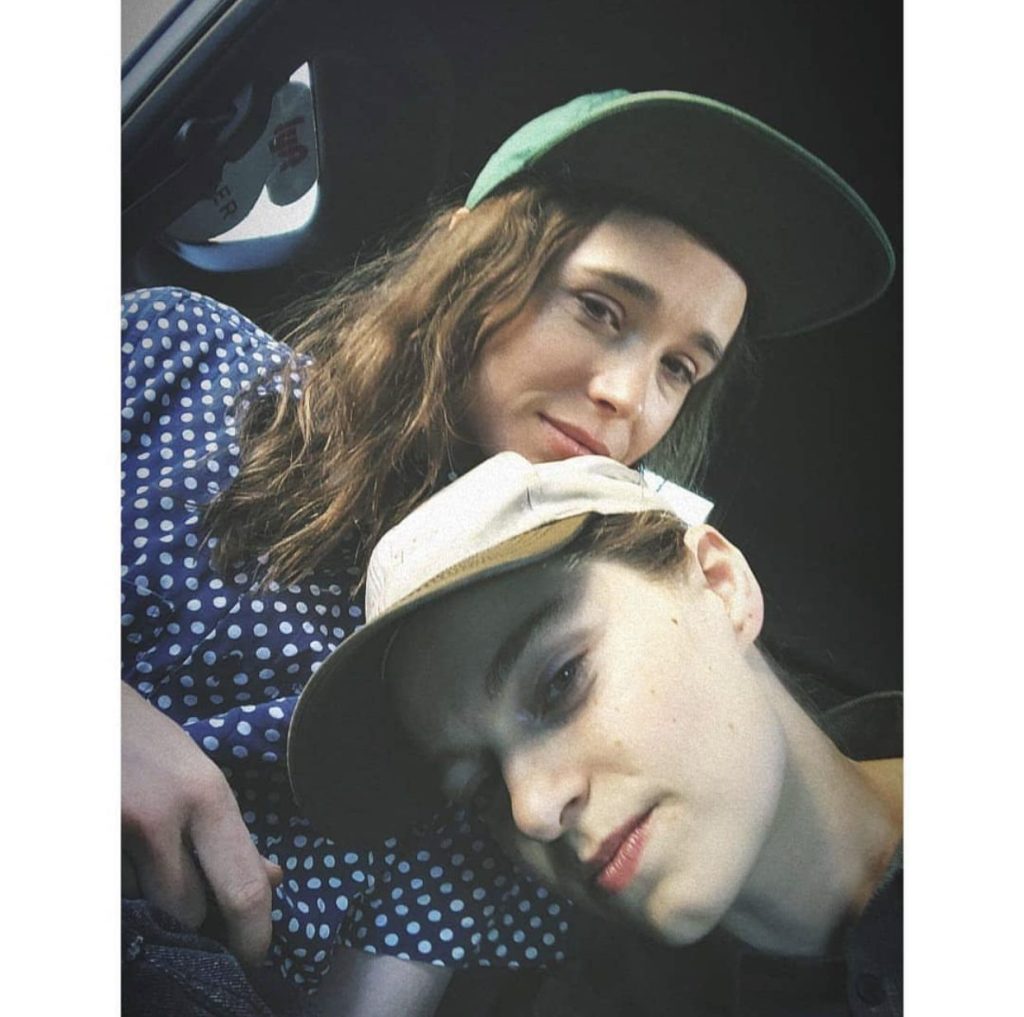 Page is now rumored to be dating Mae Martin after they debuted on a red carpet together. We're happy as long as the Umbrella Academy star is happy, but we can't say we didn't wish Page and Porter would give it another shot.
Elton John & David Furnish
Elton John has been in the limelight for as long as we can remember. He's graced us with classics like "Tiny Dancer" and "Candle in the Wind," fans learned more about him following the 2019 biopic, Rocketman. But not many of us know he has a husband.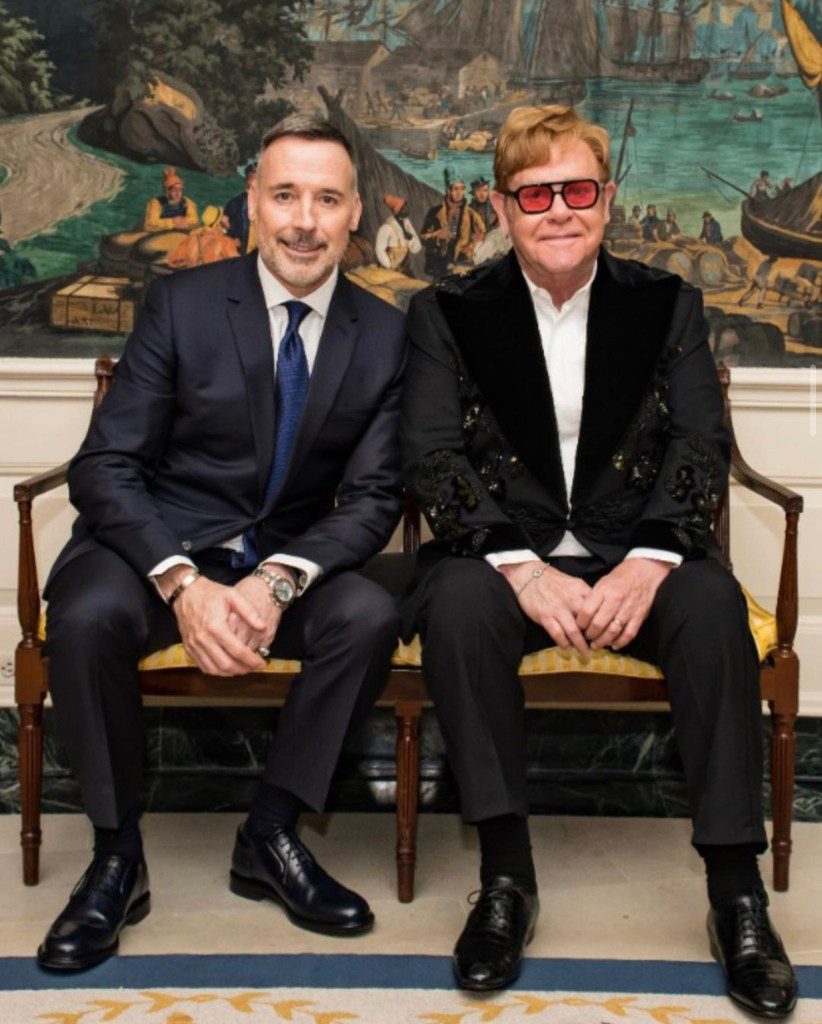 John and Furnish met through a mutual friend, and 19 years later, they are happily married with two children. We're glad to know that Elton's husband still chose to love him after finding out his original name was Reginald Kenneth Dwight.
Matt Dallas & Blue Hamilton
Dallas (actor) and Hamilton (musician) aren't as well-known as some other celebrities on this list, but that doesn't mean their story is any less cute. Shortly after they married in 2015, they adopted their first child — a boy named Crow.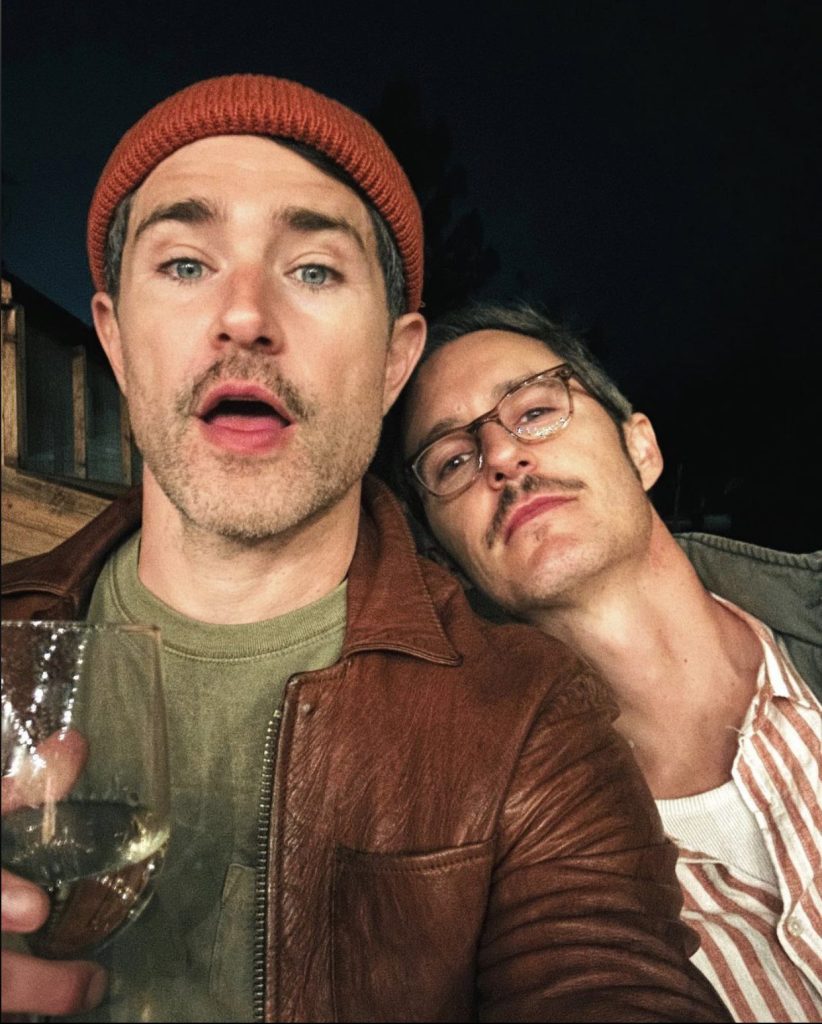 This was far from the end of the actor and singer's family journey as they adopted a girl named Rosa a few years later. Coincidentally, the little girl they adopted went to the same school as their son. Here's to hoping we'll be hearing about a new addition to the family soon.
Jeffree Star & Nathan Schwandt
Everyone knows Jeffree Star for his entertaining YouTube videos and makeup tutorials. His fan base would not be surprised to hear that he was dating a skateboarder named Nathan Schwandt. You may be wondering, "what do they mean by was?"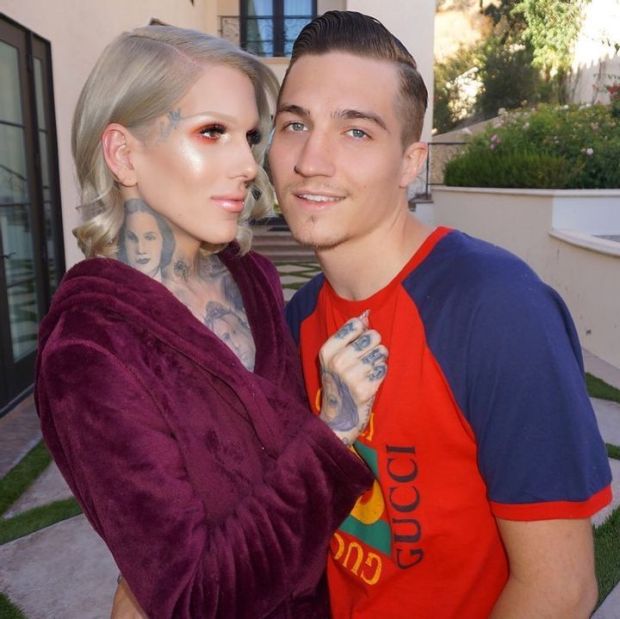 After five years together, the YouTube Star and Schwandt broke up. We're as shocked as you are. It seems that even Star was dismayed by the breakup as he saw Schwandt as his soulmate. At least he had his $16.7 million mansion to distract him.
Tom Daley & Dustin Lance Black
Tom Daley, a British diver, left us all in awe after his appearance at the Tokyo 2020 Olympics. The news of his husband may come as a disappointment to all the people who were fawning over him and hoping to have a chance with him.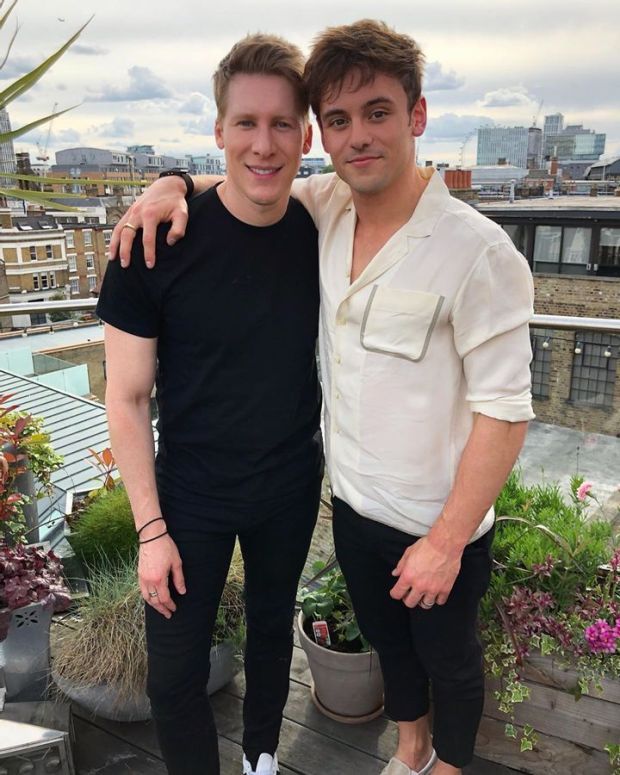 Let's dive into this relationship: Daley and Black have been married since 2017 and welcomed a baby boy via surrogate in 2018. We are totally not jealous that Daley probably makes knitted cardigans for Black and his son every day.
Jane Lynch & Jennifer Cheyne
You may be wondering why Jane Lynch and Lara Embry aren't on this list together. We're sorry to have to be the one to tell you this, but they separated in 2014. If you didn't know this, you might need to consider digging yourself up from under that rock.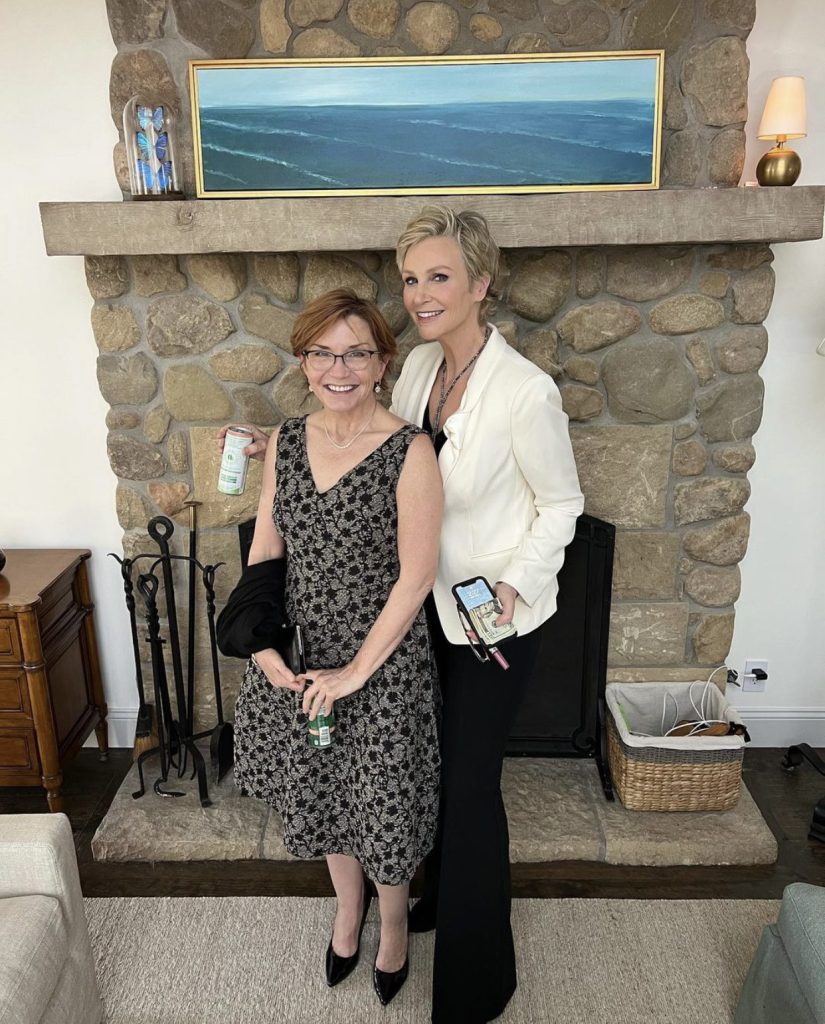 Lynch and Cheyne have just celebrated their first wedding anniversary. Funnily enough, they had dated several years ago and found their way back to one another after Lynch's divorce from Embry. We are so happy these two found each other again.
B.D. Wong & Richert John Frederickson Schnorr
Some actors find it difficult to find a partner within the celebrity community. Sometimes the answer is to look for someone who isn't famous at all. Actors can take a page from Wong's book as he found love at a singles' event.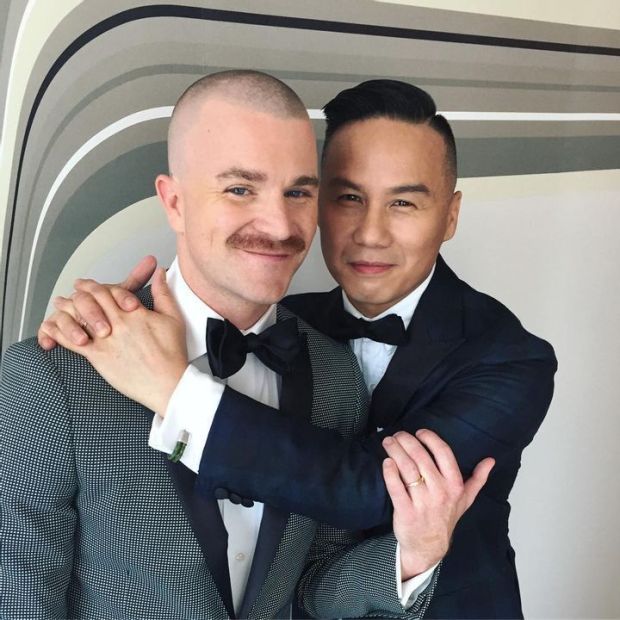 Wong and Schnorr tied the knot in 2018 after being together for 8 years. We're not sure who proposed, but we're betting that Wong couldn't wait to marry Schnorr for his charm, wit, and mustache. How great is that mustache, by the way?
Wanda & Alex Skyes
Wanda Skyes is a comedian and actor that almost everyone knows — she's been in countless movies like Ice Age and Monster-In-Law. Although not many know that she has been married to a woman named Alex Skyes and is currently raising fraternal twins.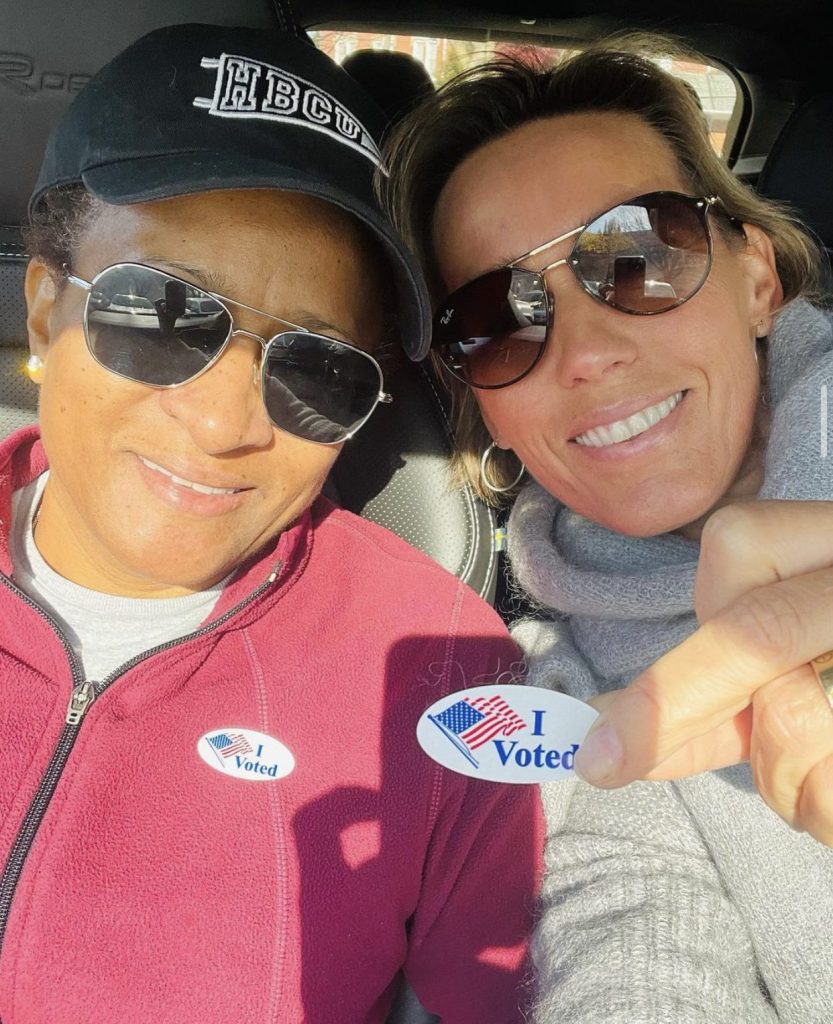 We can't help but be jealous of her now 13-year-old children, who have two amazing moms. That must be one crazy household. We're hoping they follow in Wanda's footsteps so we can see them in the next Ice Age movie or maybe with their own stand-up routines in the future.
Jim Parsons & Todd Spiewak
The Big Bang Theory star, Jim Parsons, and producer, Todd Spiewak, have been together for 20 years. We have no doubt that their relationship all started with a big bang when they were introduced to each other via friends in 2002.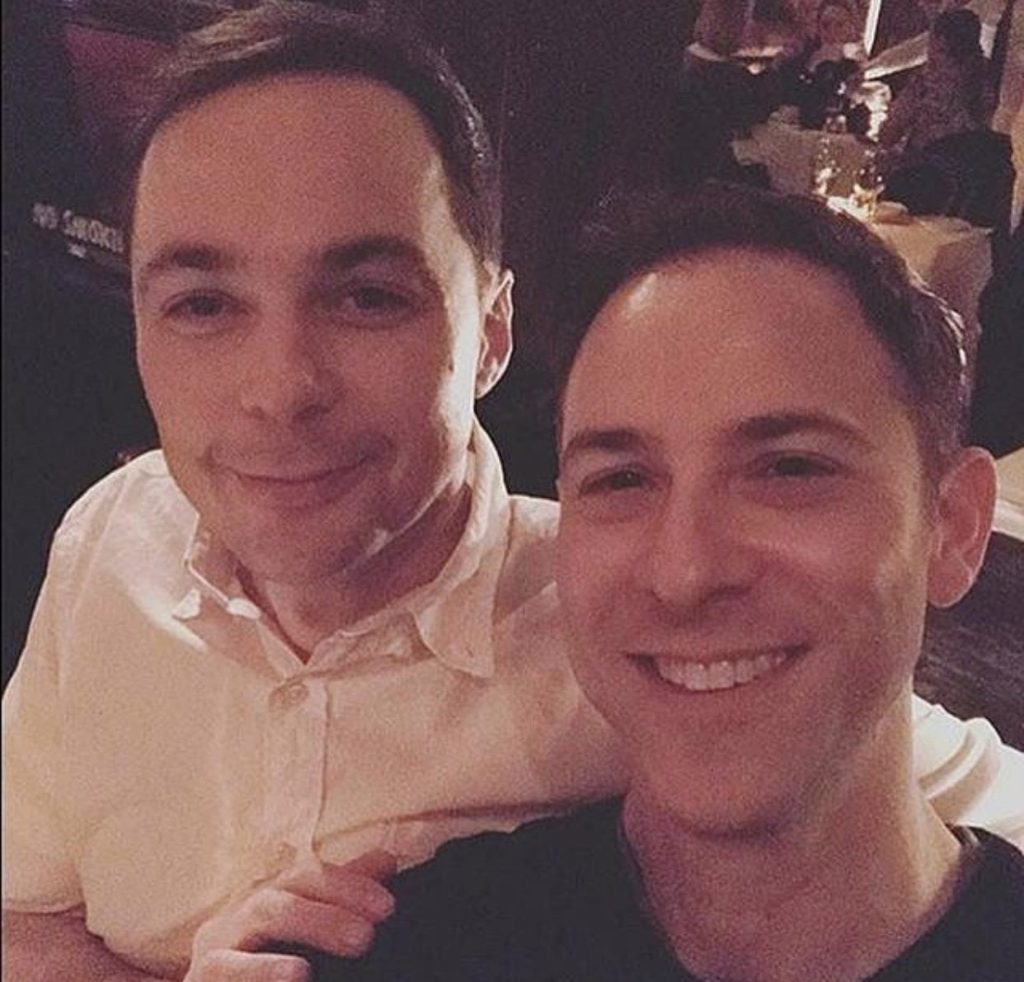 Although we all thought Sheldon and Amy would last forever, we are so glad that Parsons found his true love. We know that they will continue to have a huge impact on the LGBTQ+ community and inspire millions of people.
Sara Gilbert & Linda Perry
We had to include another member of The Big Bang Theory cast for good measure. Unfortunately, this relationship didn't last as long as Parson's did. After five years together, Sara Gilbert filed for divorce from the singer-songwriter, Linda Perry, in 2019.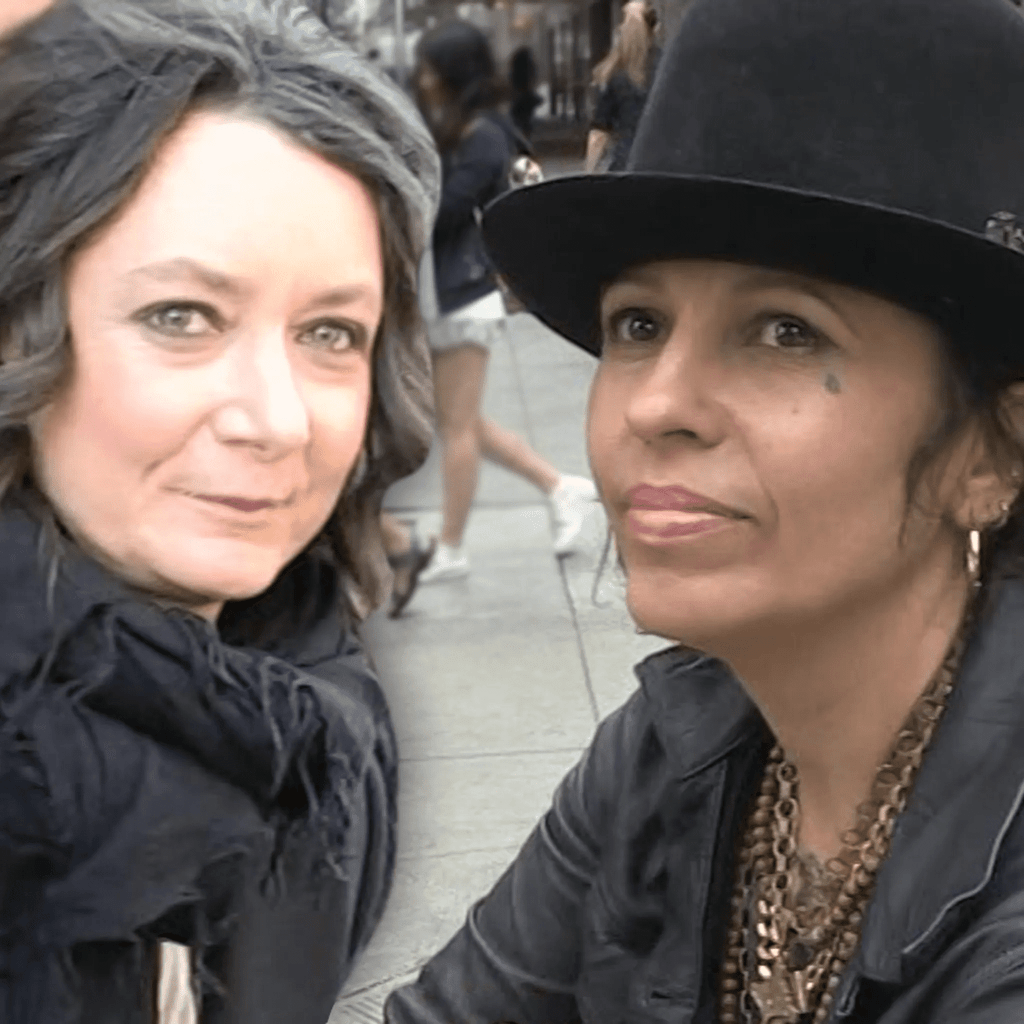 Although this was a sad ending to their relationship, something good still came out of it. In 2015 they welcomed a child named Rhodes. Don't worry about him, though, because Gilbert and Perry have joint legal custody of him, and he's surrounded by love from them both.
Neil Patrick Harris & David Burtka
They might need to create a new spin-off of How I Met Your Mother for this next couple. They should change it to How I Met Your Father because we know you're all curious about how this cute couple came about. That's right, we have the story of beloved actor Neil Patrick Harris.
Harris and Burtka have been married since 2014 and have two children. As if their family wasn't perfect enough, they also have an incredible sense of humor. If you haven't seen their Olsen twins costume from Heidi Klum's 2019 Halloween party, we highly suggest you Google it right now.
Ellen DeGeneres & Portia De Rossi
Most of us know Ellen as the loveable comedian and host of the Ellen Show. Some may even know her as the voice of Dory from Finding Nemo and, of course, Finding Dory. Would you be surprised if we told you she is married?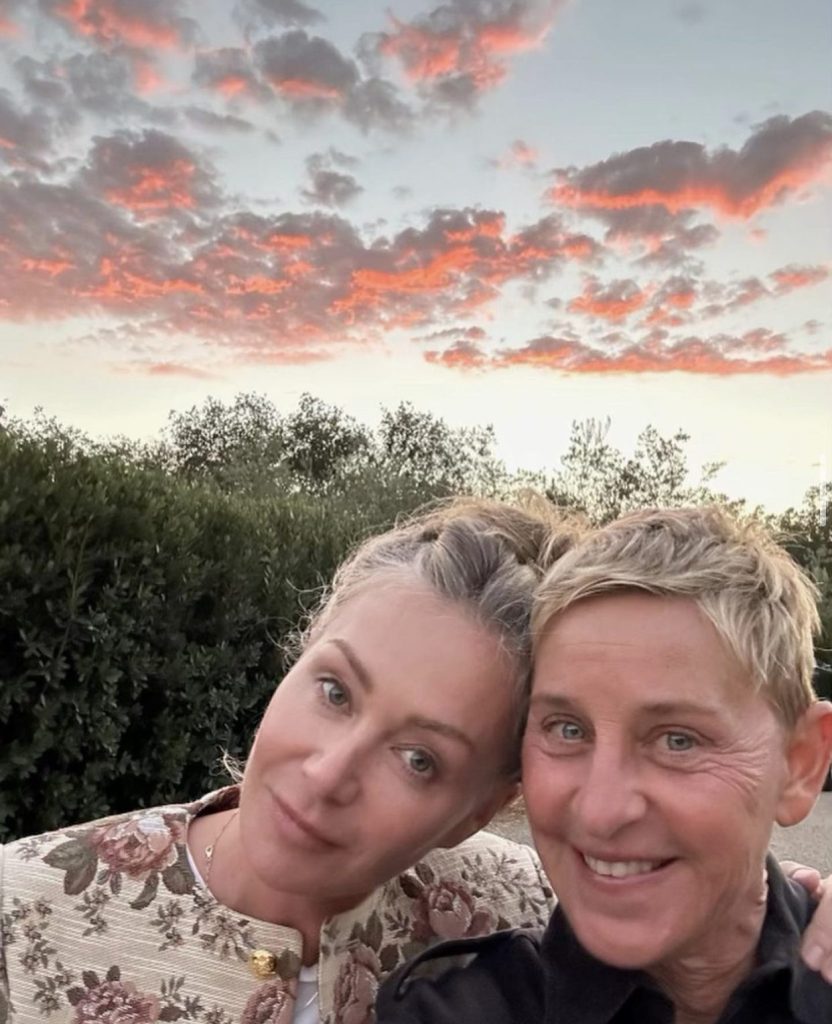 The twosome has been married for 18 years as of the 1st of December 2022. They have been by each other's side since the beginning of their relationship, including when DeGeneres was given a star on the Hollywood Walk of Fame and when they were featured on a People's magazine cover in 2021.
Jesse Tyler Ferguson & Justin Mikita
If you are looking at this charming family photo and wondering why that ginger man (not to be confused with a gingerbread man) looks so familiar, you may need to go rewatch a couple of seasons of Modern Family. Ferguson played Mitchell in the hit TV series.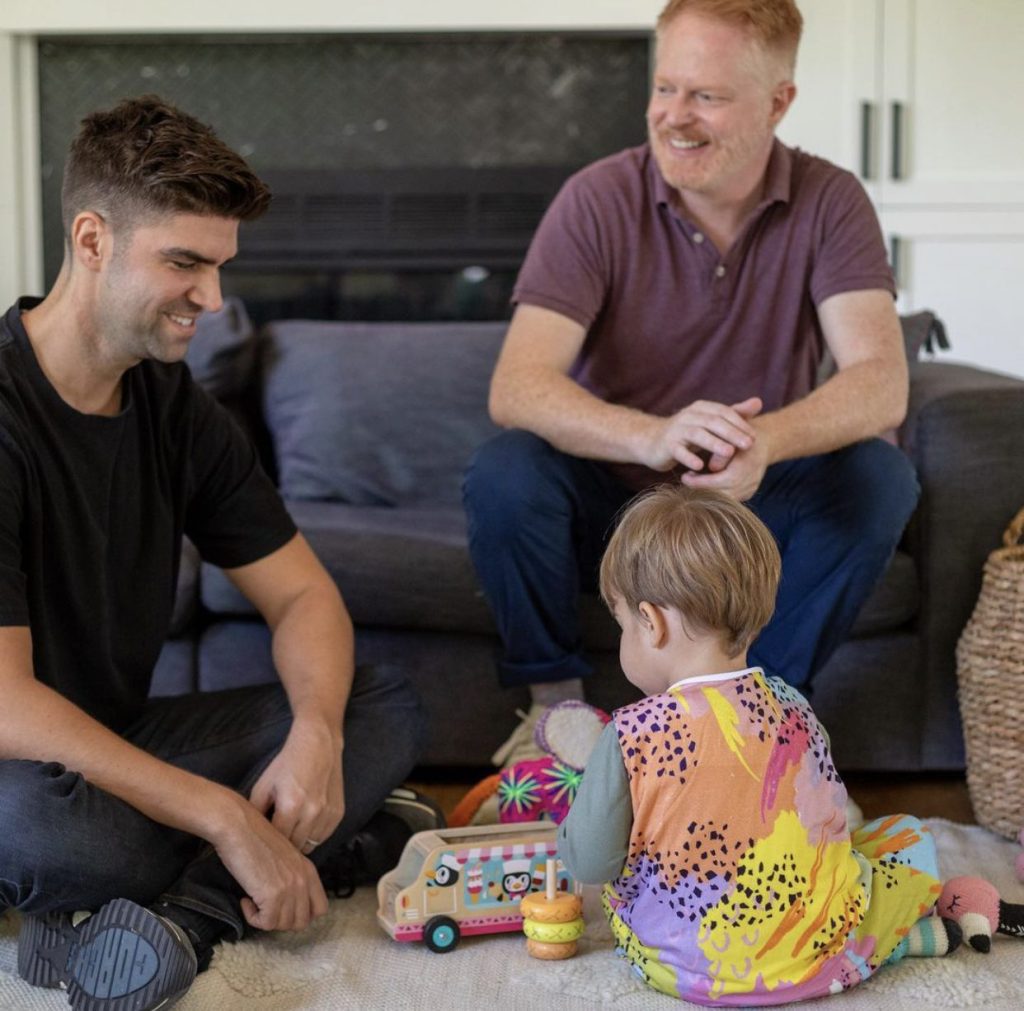 Some may be disappointed that Mitchell and Cam aren't a thing in real life, but we think Ferguson's family is the epitome of a real modern family. Ferguson and Mikita are as happy as ever with their two sons, Beckett and Sullivan.
Lily Tomlin & Jane Wagner
What is better than one sweet old lady? Two sweet old ladies. And what could top that? The ladies being married to each other. That's double the number of grandmothers which means double the number of sweets and double the number of hugs and kisses.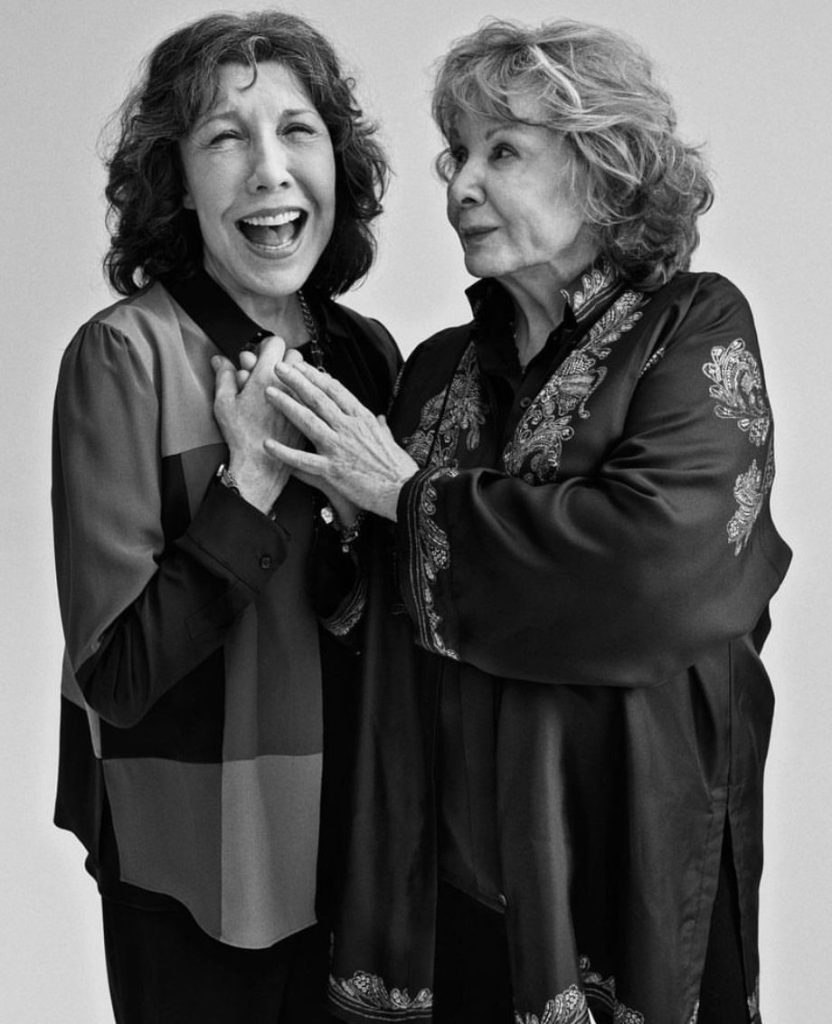 The pair have been together for over fifty years and have worked creatively on several projects together. They chose not to have children and couldn't be happier with the decision. However, we'd be happy to take on that role if they ever decided to adopt.
RuPaul & Georges LeBar
RuPaul is known for his flamboyant nature and, of course, his show RuPaul's Drag Race. So, one would expect him to be very open about his relationships. But it turns out that he values his privacy when it comes to intimate and romantic relationships.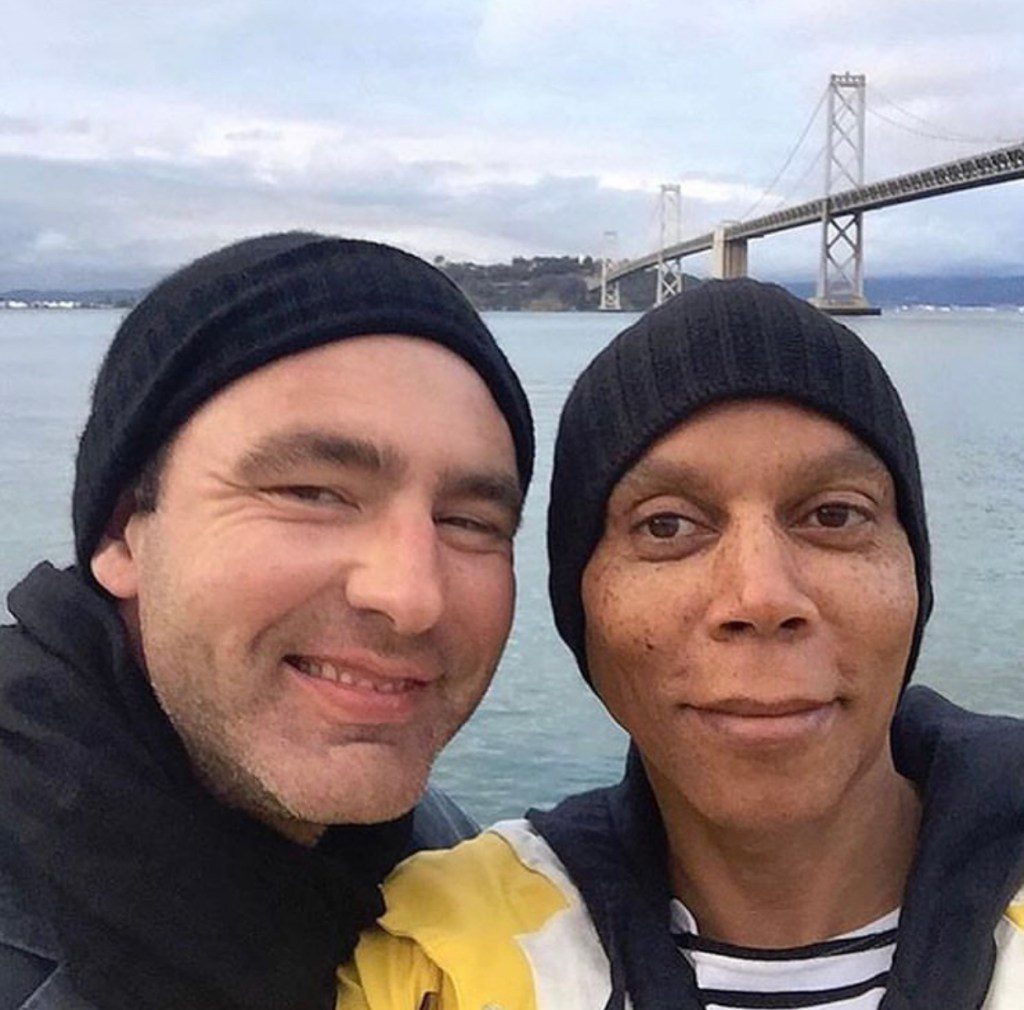 RuPaul and LeBar have been together for an astounding 28 years after meeting at a nightclub in 1994. We know you're also probably wondering what his husband does. He's an Australian rancher. We would never have thought that a rancher and a drag queen could work, but we were proven wrong.
Alan Cummings & Grant Shaffer
Alan Cummings is a British actor who we have adored watching in some of our favorite movies. He tied the knot with Grant Shaffer, an illustrator, in 2007. The couple met in New York after being introduced to each other by friends.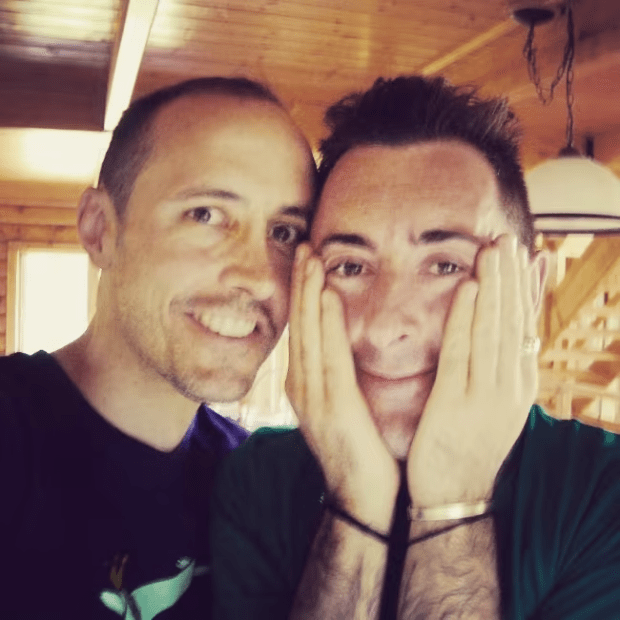 If there's one thing we can learn from this article, it's that many of these celebrity couples have met through friends. So, if your friends haven't introduced you to the love of your life yet, you may need to re-evaluate your friendship.
Kristen Stewart & Dylan Meyer
This Twilight star has undergone some heavy scrutiny in the media in her lifetime. She had previously dated her Twilight costar until photos of her kissing a married director emerged. But with all the drama finally behind her, she has found love in Dylan Meyer.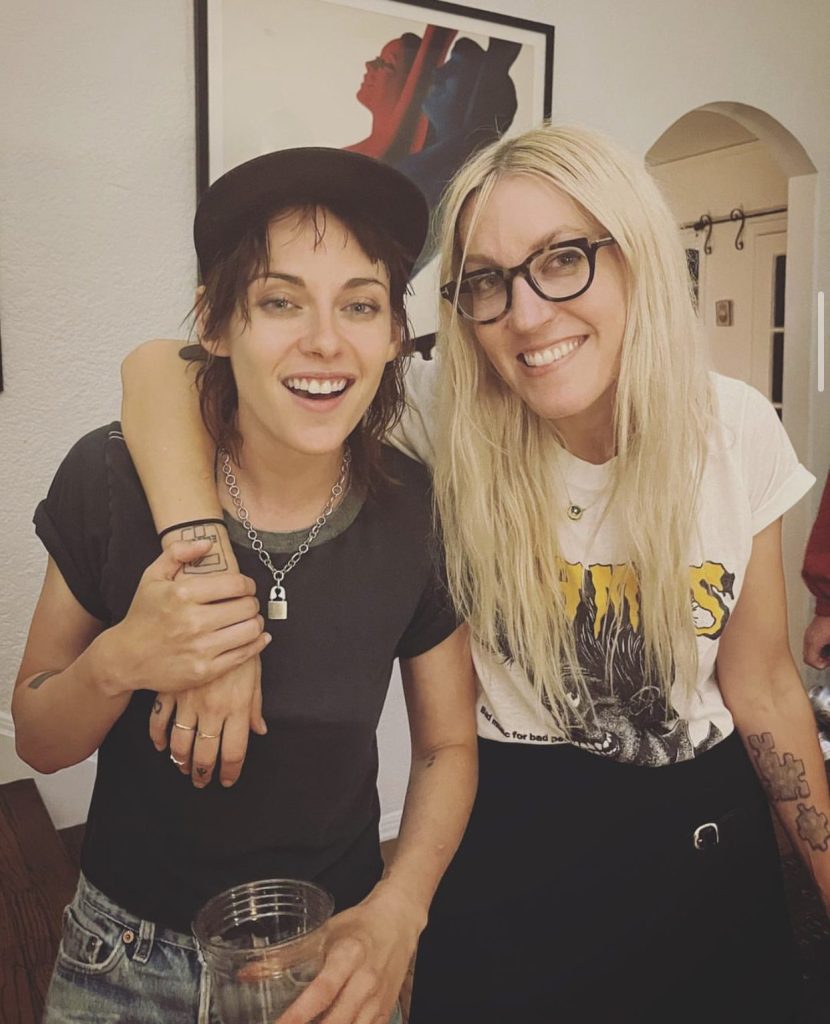 Stewart and Meyer's engagement was revealed in 2021, and Meyer was the one who popped the question. This may be off-topic, but did anyone else notice that Dylan shares her surname with the writer of Twilight, Stephanie Meyer. We think this proves their relationship was fated to be.
Ricky Martin & Jwan Yosef
Ricky Martin took online dating to a whole new level when he met Jwan Yosef on Instagram. Yosef is an artist, and when Martin saw his art on the social media platform, he immediately wanted to know who the artist was.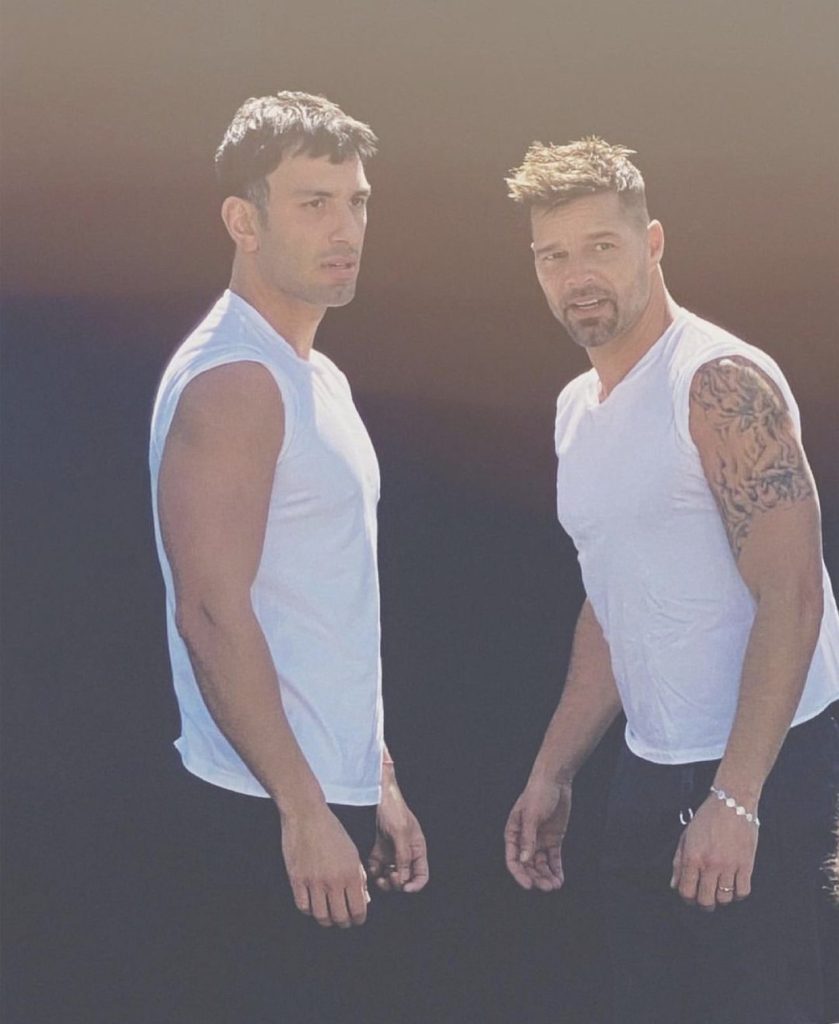 Just like a fairytale, the two men married in 2017, had four children, and lived happily ever after. Except for Martin facing troubling charges in 2022. The charges against him were dropped, but we don't talk about that whole ordeal.
Sarah Paulson & Holland Taylor
Paulson and Taylor's relationship is one of the most controversial relationships of our time. Taylor is more than 30 years older than Paulson and could literally be her mother. But the two actresses are adamant about breaking the stigma of relationships like theirs.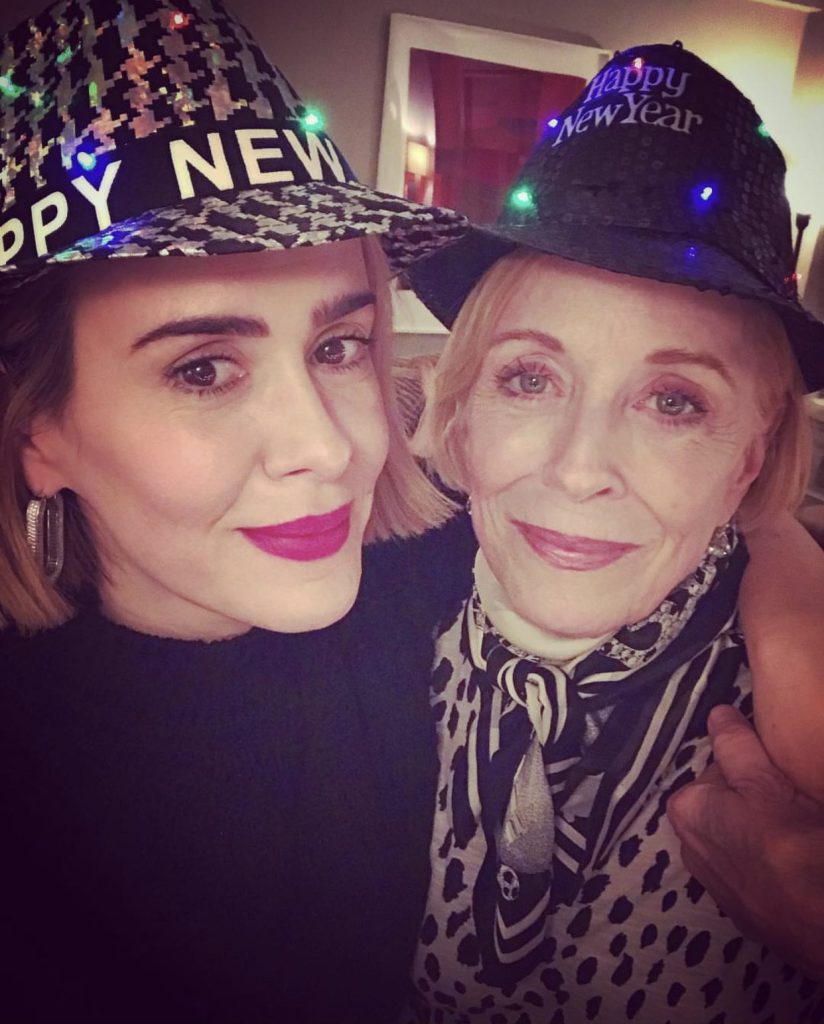 Paulson and Taylor constantly show their love for one another, praise each other, and openly speak about their relationship on social media. We hope that people can overlook the age gap and see how truly special their loving relationship is.
Colton Haynes & Jeff Leatham
Haynes and Leatham's relationship is perhaps the shortest on this list so far. The two announced their engagement in 2017 and divorced only 6 months after getting married. They both signed a confidentiality agreement, so we can never be sure why their marriage was so short-lived.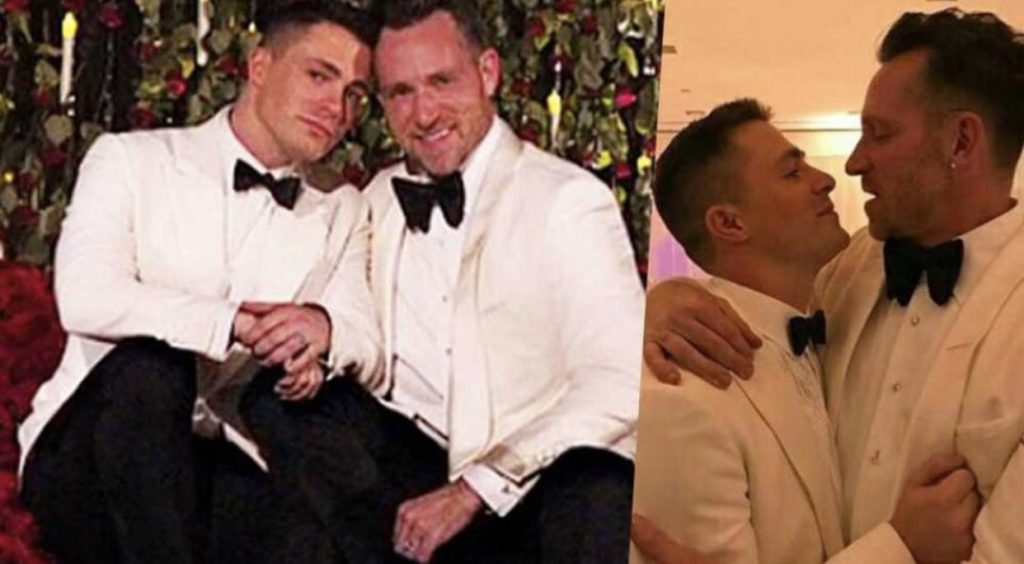 Haynes revealed that he was struggling with drug addiction, and this may have been the reason for the divorce. Things went from bad to worse when his mom died during the divorce process. We wish the Arrow actor the best and hope he heals from these upsetting events.
George & Brad Takei
George and Brad have been together for more than 30 years. However, no one knew about their relationship for 20 years. The Takeis hid their relationship for all those years because they were afraid that George would lose his career due to his sexuality.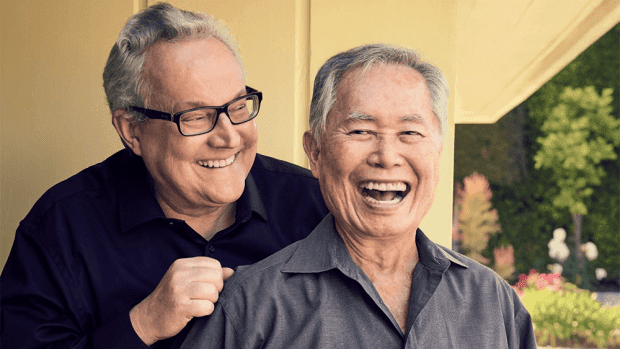 After many years of hiding, George came out in 2005 and finally married his love in 2008. Brad even decided to take George's surname as he felt more like a Takei. Unfortunately, the pair never had children, but George wishes they would have.
Don Roos & Dan Bucatinsky
Roos and Bucatinsky are both screenwriters and directors. You may even recognize Bucatinsky from shows like Friends and Will & Grace, where he played small roles. Roos has also worked on several award-winning films and shows, such as The Opposite of Sex. And who could forget Single White Female?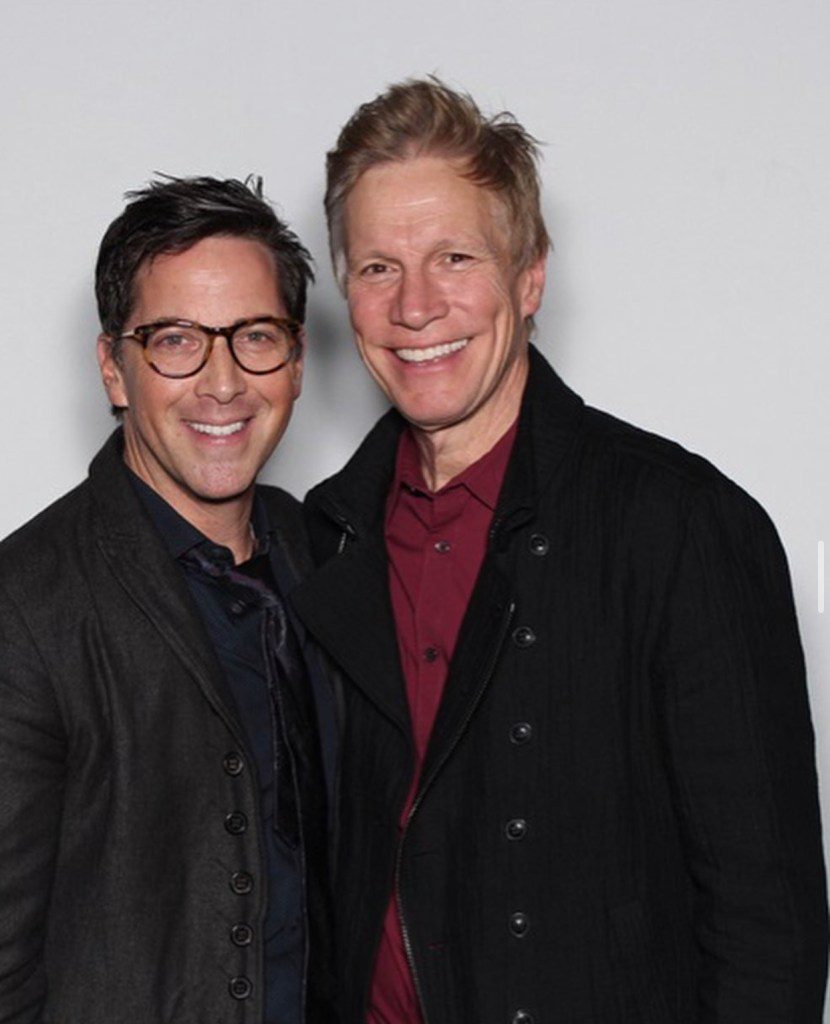 Bucatinsky met Roos when he moved to Los Angeles in 1992. They have now been together for 20 years and have two children, Jonah and Eliza. Bucatinsky has also gone on to write a book about funny stories of parenthood.
Ireland Baldwin & Angel Haze
Ireland Baldwin has often been overshadowed by the rest of her family. Not many people know that she was in a relationship with Angel Haze as everyone was more focused on her father, Alec Baldwin, and her cousin, Hailey Bieber.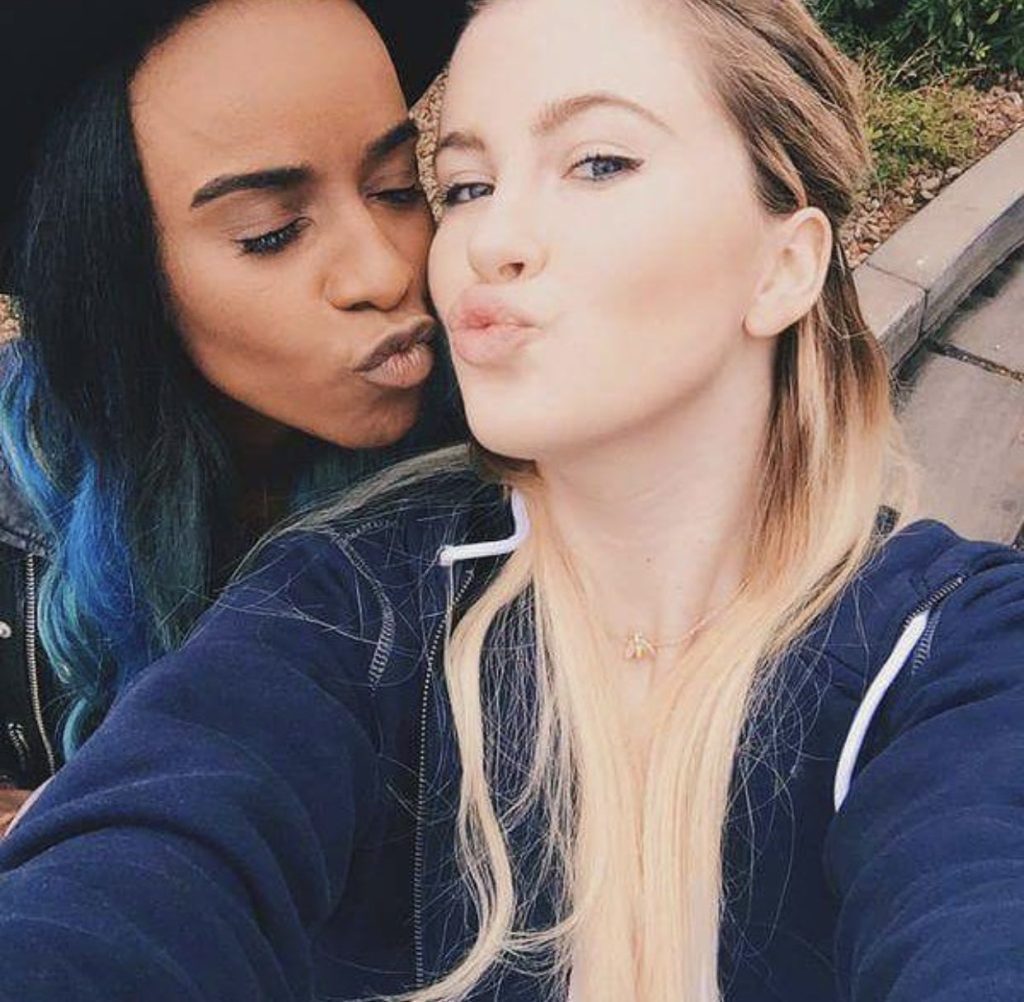 Baldwin and Haze met at the Fall 2014 Fashion Week. We wish we could say that it was all uphill from there, but that's not the reality. The couple broke up in 2015 before Baldwin checked into rehab for "emotional trauma."
Jillian Michaels & DeShanna Marie Minuto
Jillian Michaels is one of the most well-rounded celebrities on this list. She is a personal trainer, television personality, author, and so much more. Michaels married a woman named DeShanna Marie Minuto, a New York fashion designer, in Miami, Florida, in 2022.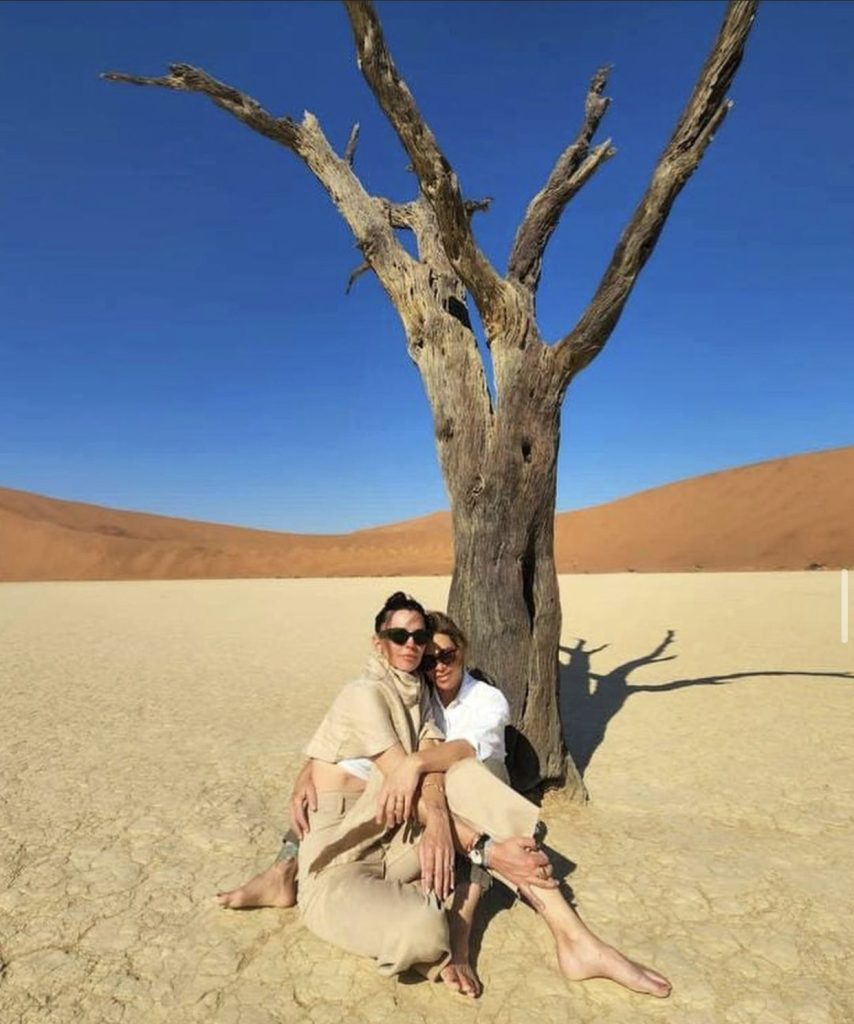 They had one of the most unconventional "weddings" we've ever heard of. The couple were legally married at a courthouse in Miami but then eloped in Africa. They commemorated their union with the help of tour operators and the Himba people.
Barry Manilow & Garry Kief
Many of you know Barry Manilow as an American singer-songwriter who either you or your parents have listened to for decades. But Manilow, aged 79, isn't just a single man anymore. He has been married for the past 8 years.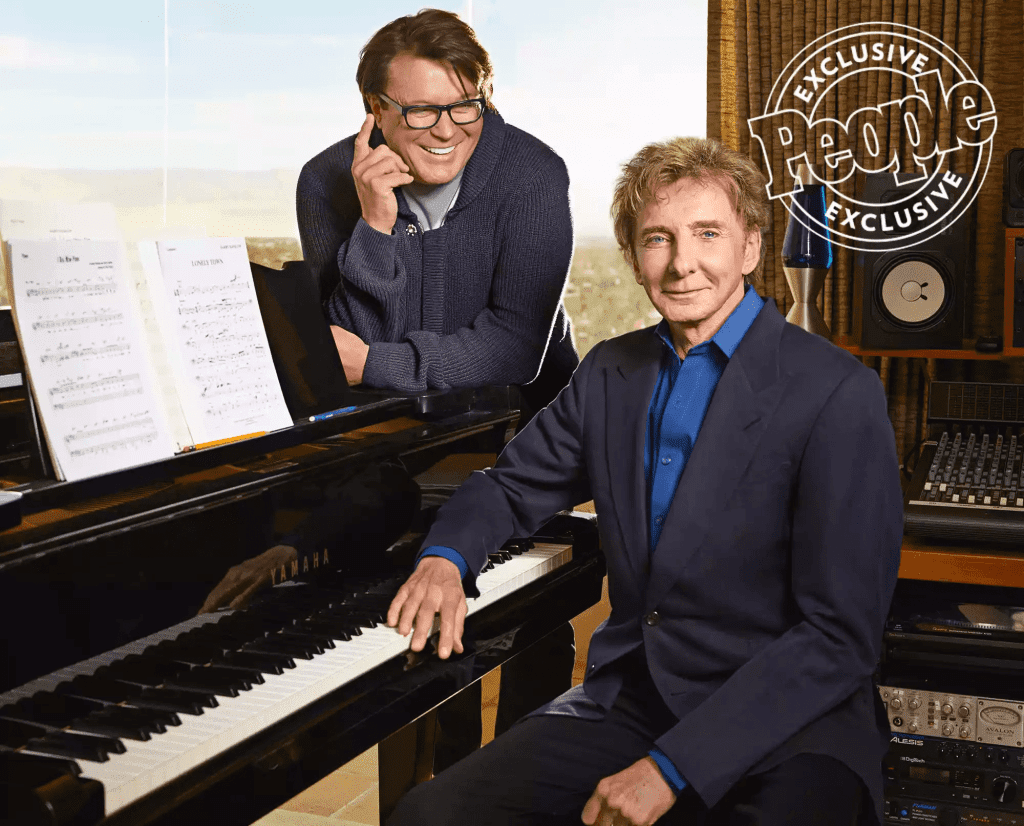 Manilow is married to his manager, Garry Kief. They wed in secret in 2014, but a friend let the cat out of the bag a year later. We don't know why they would keep their marriage a secret with a couple's name like Barry and Garry.
Lee Daniels & Jahil Fisher
Have you ever watched the TV shows Star and Empire? Well, Lee Daniels, the man on the right, directed these incredible shows. And he didn't do it alone. He's been supported by another talented individual, freelance stylist, Jahil Fisher. The two have been together for 12 years.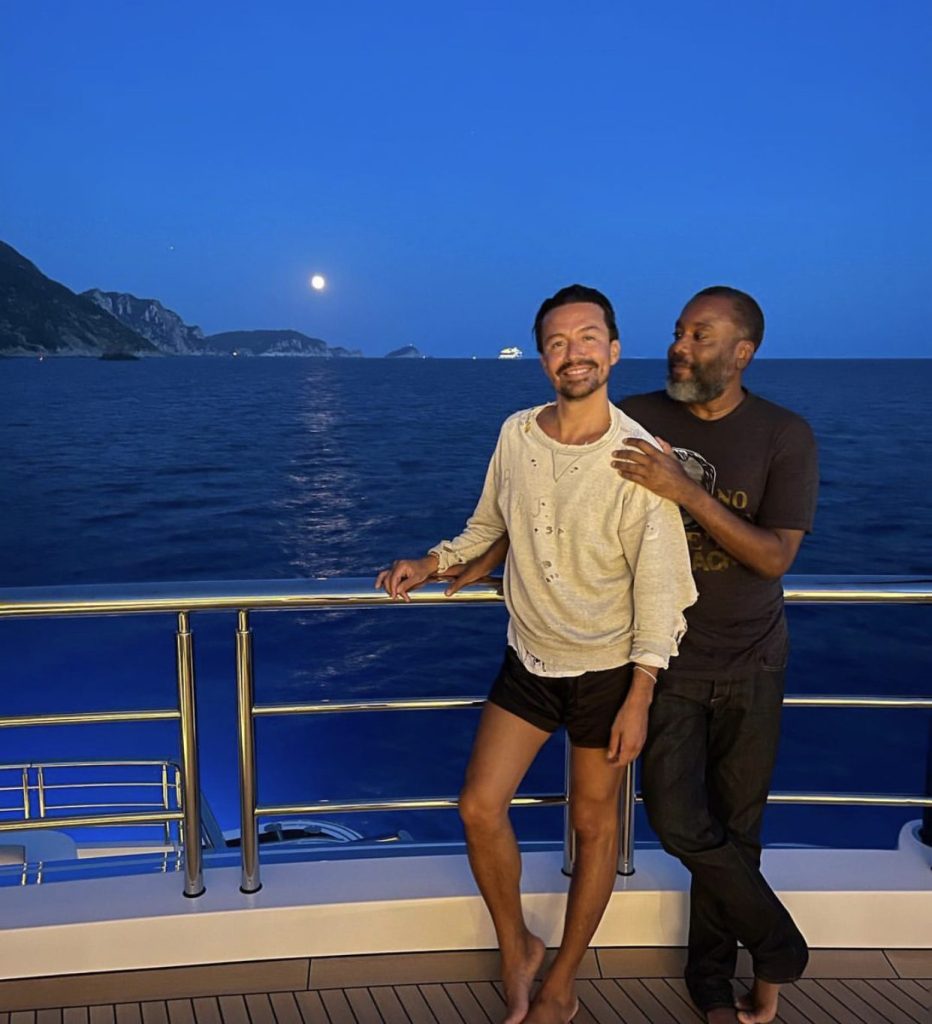 We know you're wondering if this charming couple has kids. Daniels has two children from his first relationship, but they were never in his life's plan. He never wanted children, but stepped up to the plate and adopted his brother's children when he was sent to prison.
Jodie Foster & Alexandra Hedison
Our favorite Silence of the Lambs star is married! In fact, she has been since 2014. Her wife, Alexandra Hedison, is her number 1 supporter, as you can see from this picture. This picture also gives away Hedison's occupation — she's a photographer.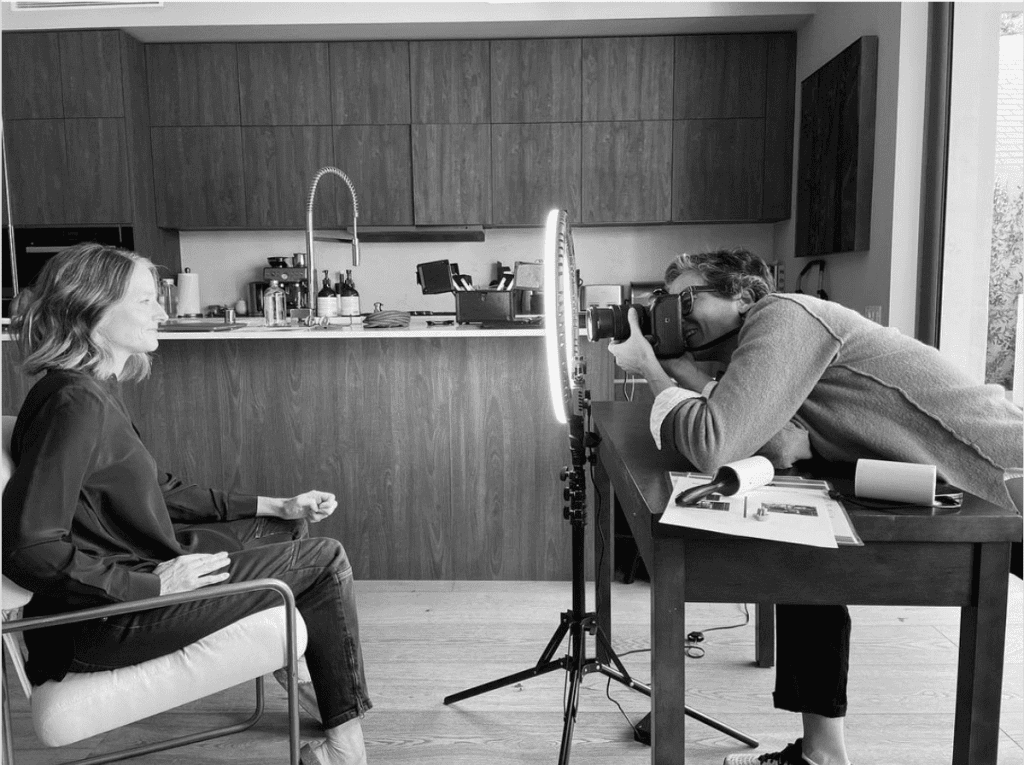 Perhaps, one of the most surprising things about Foster's significant other is that she dated Ellen DeGeneres from 2000 to 2004. We're hoping Foster hasn't gone on the Ellen Show since she married Hedison because that would make for one awkward interview.
Mario Cantone & Jerry Dixon
Mario Cantone and Jerry Dixon are another example of a successful marriage. Cantone is an American comedian and has acted in movies and TV shows like Sex and the City. Cantone has something in common with his husband as Dixon is also an actor and is known for his work on Broadway.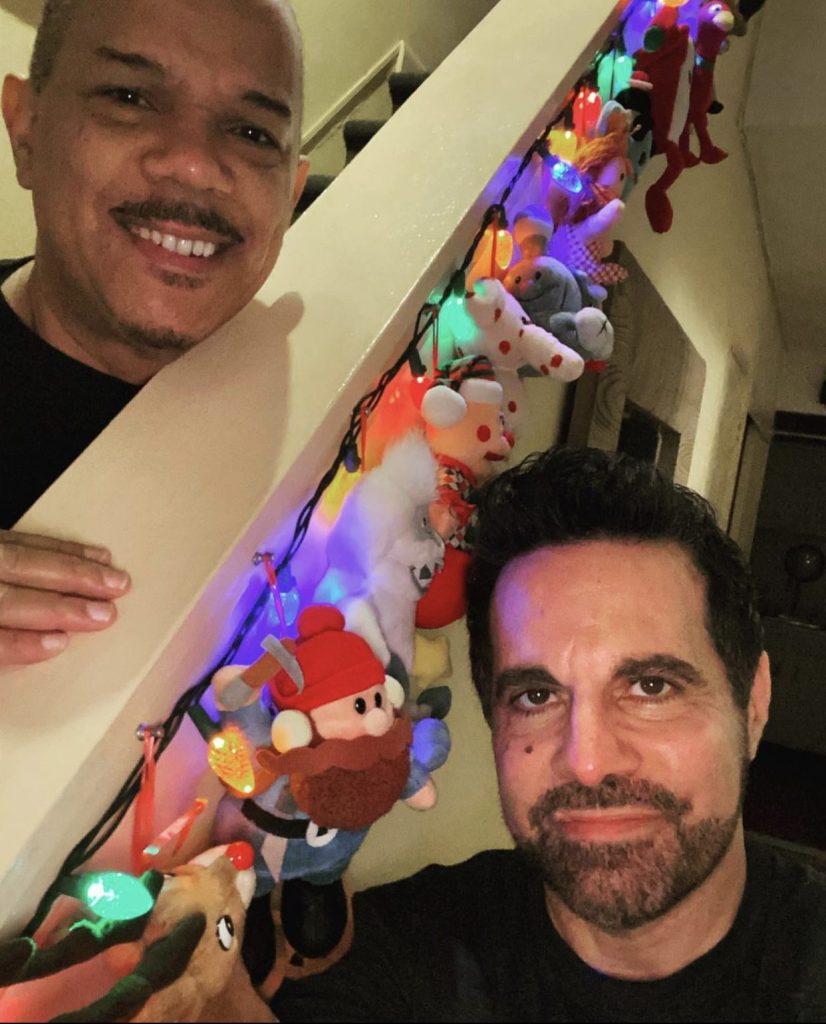 The duo has been together for over 20 years and has been married since 2011. We are hoping that the two of them will eventually have kids so that we can hear some hilarious dad jokes on stage from Cantone.
Luke Evans & Fran Tomas
Luke Evans has a new beau, and his name is Fran Tomas. They confirmed their romance with PDA pictures in August 2022. They have reportedly been dating for a year and traveling the world together (might we add, in Speedos).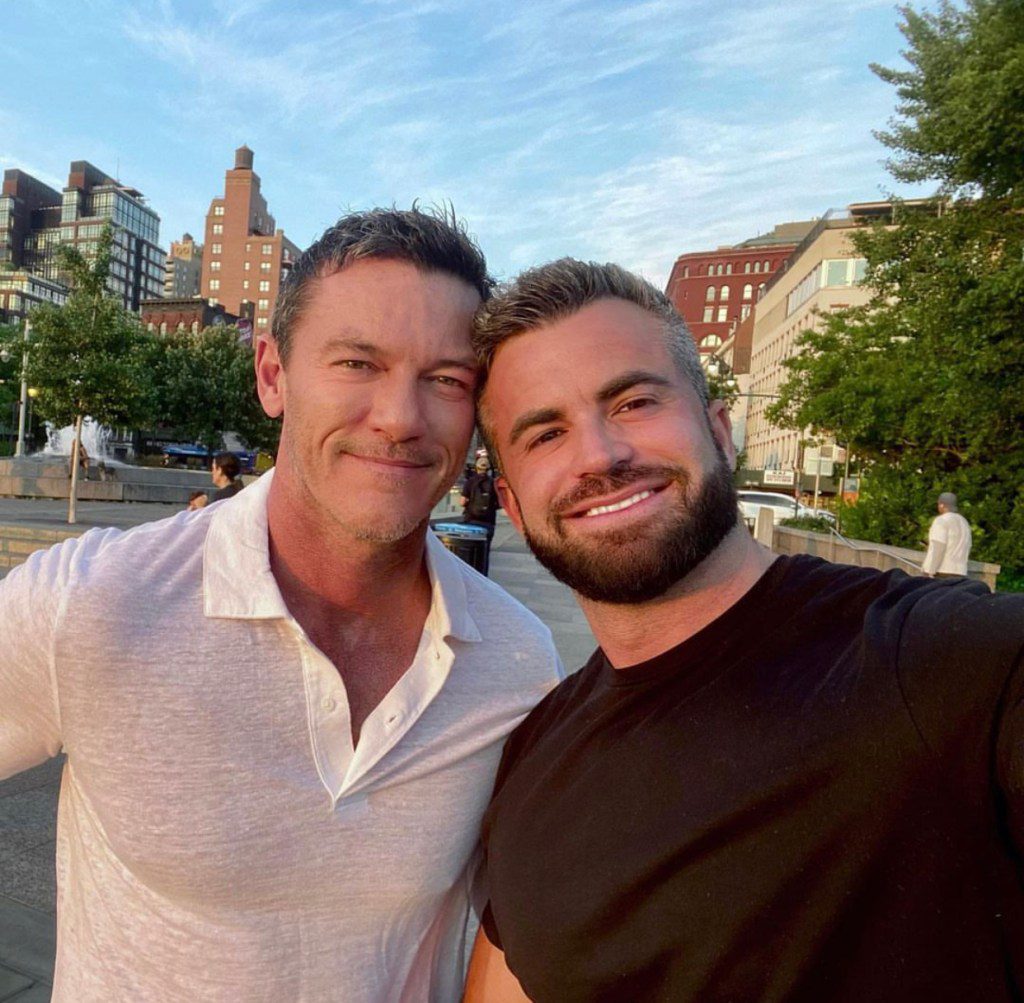 Tomas' Instagram picture above was captioned with "Sunsets with my…" which was followed by an otter and sunset emoji. Evans even commented with several otter emojis. We are very confused by these cryptic texts and will immediately be trying to crack the code.
Nate Berkus & Jeremiah Brent
Prepare yourselves for another adorable family. It was love at first sight for Nate Berkus and Jeremiah Brent. From the moment they met, they knew they were going to end up together. They've now been married for nearly a decade and have two children.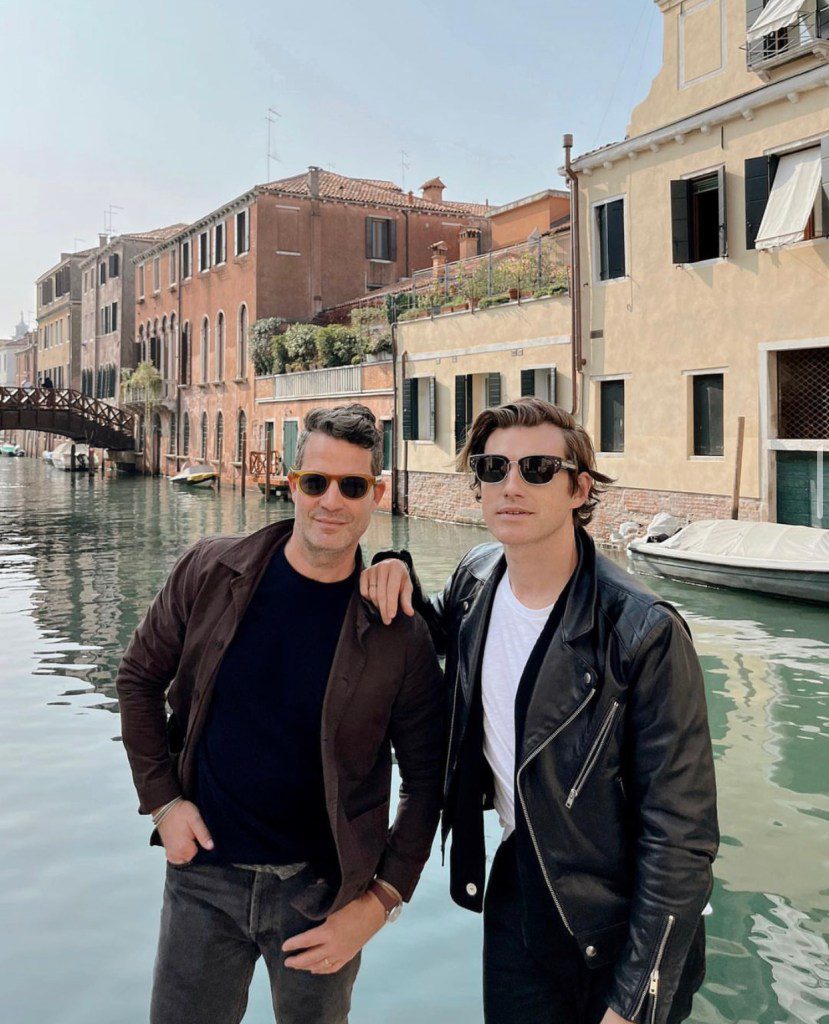 These two lovers were made for each other because both are interior designers. We're not surprised that their house is exquisite. We are slightly jealous of their children because they get to grow up in a perfectly coordinated and color-coded household.
Lance Bass and Michael Turchin
We apologize in advance for this corny joke: we're glad Lance Bass didn't say bye bye bye to Michael Turchin because they're one of the most inspiring LGBTQ+ couples of our time. Just in case you didn't get the reference, Lance Bass was a member of the pop boy band NSYNC.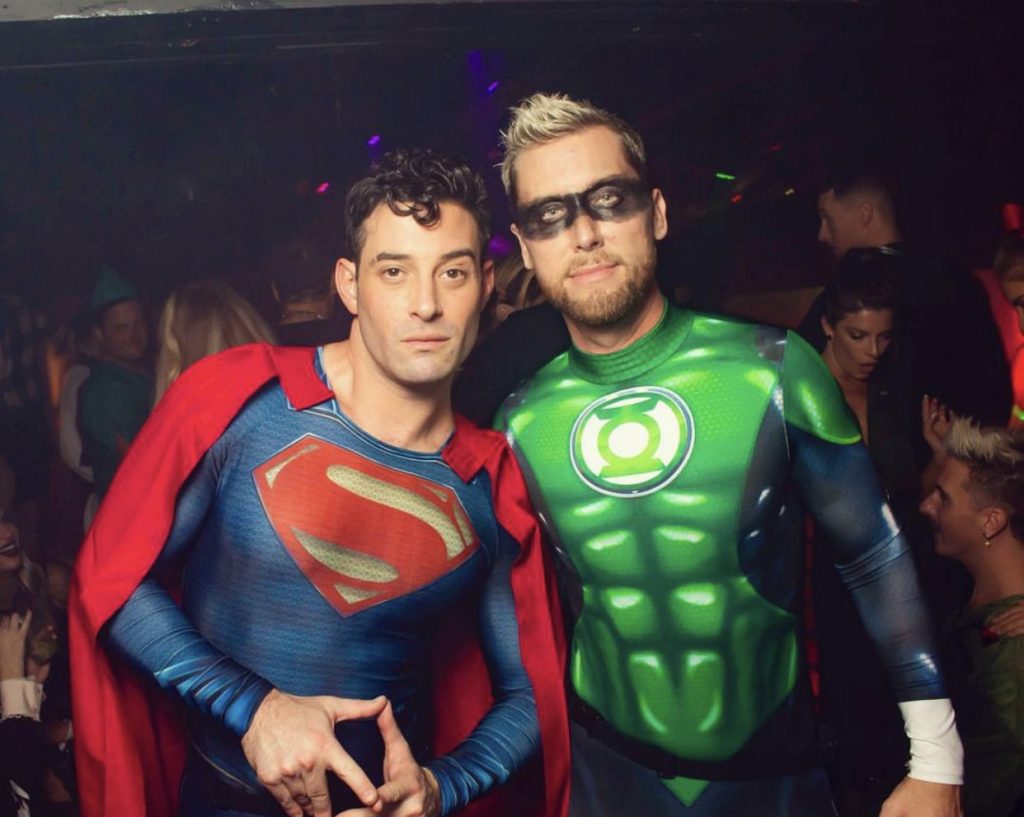 Bass married the actor, Turchin, in 2014 and had a set of twins via surrogate in 2021. This was made all the more special considering Turchin is a twin himself. Turchin is living the dream of every teenage girl in the '90s and 2000s.
Melissa Etheridge & Linda Wallem
The pair met when Wallem, an actress and producer, tried to cast Etheridge, a musician, in That '80s Show. The part didn't work out, but Wallem was happy to have gained a best friend. Little did she know that she had gained much more.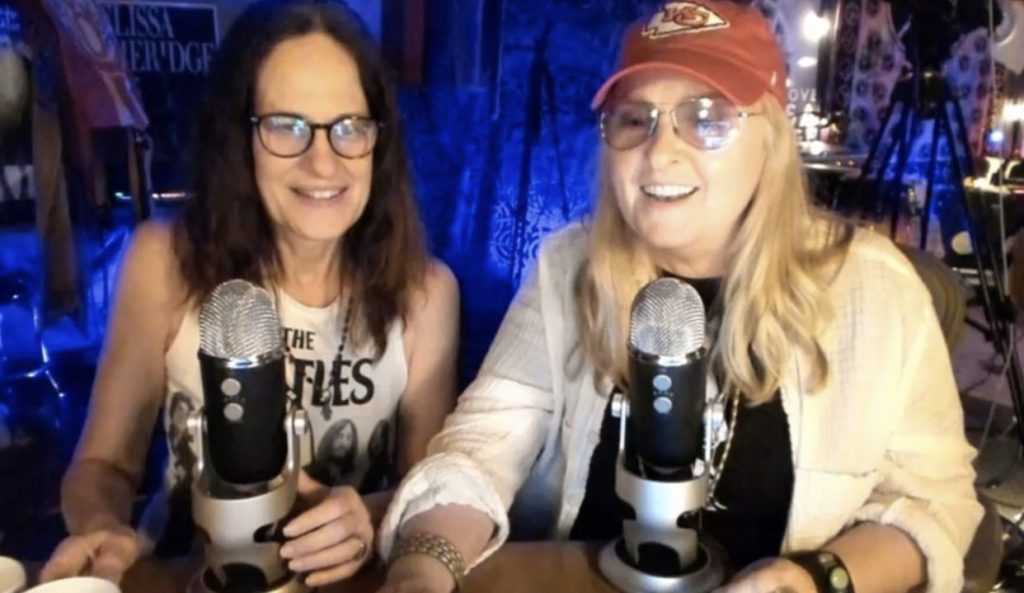 2014 seems to be a magical year for LGBTQ+ couples because Melissa Etheridge and Linda Wallem also married that year. They were best friends for 10 years before they realized that love was staring them in the face the whole time and finally got married.
Tig Notari & Stephanie Allynne
Many actors and actresses meet the love of their life while on set for movies and shows — perhaps it's because they spend so much time there. The In a World set happens to be the place where Tig Notaro and her wife, Stephanie Allynne, met for the first time.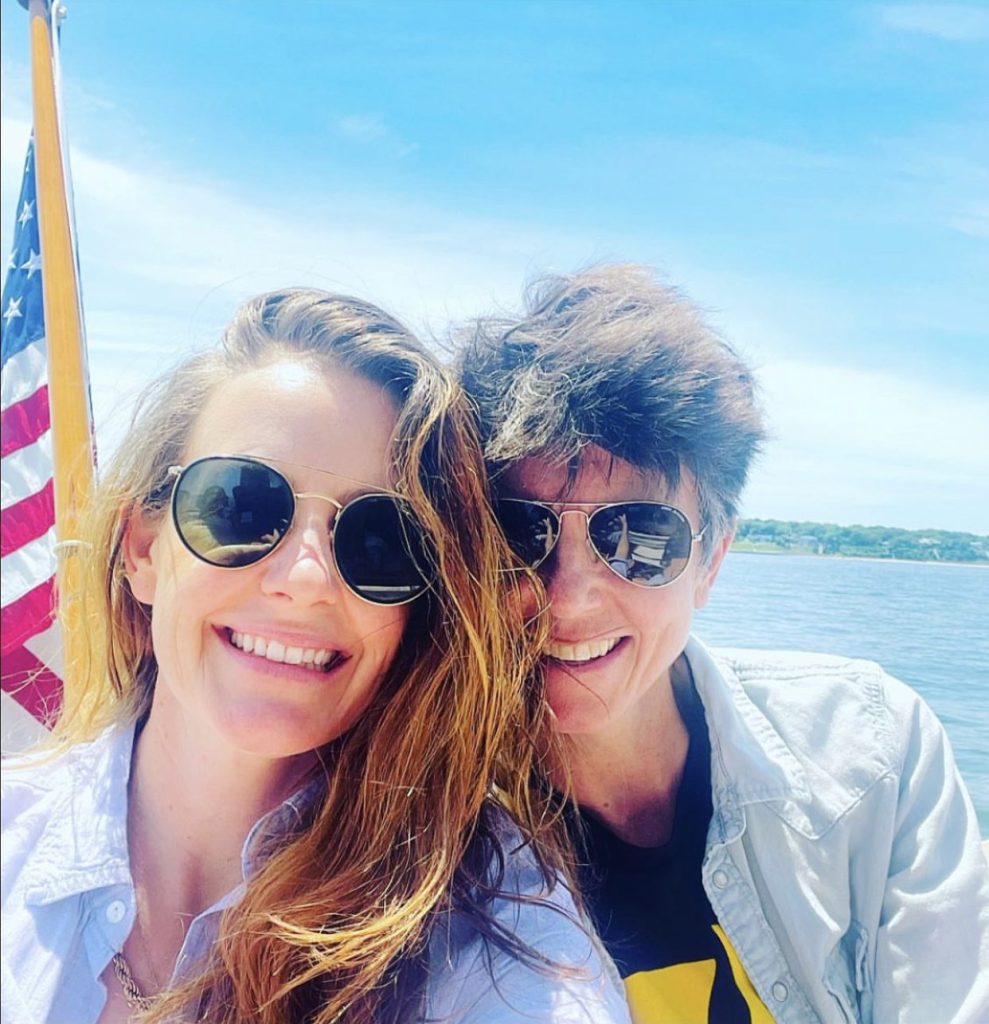 No one would've expected that they would eventually become partners because, at the time, it was believed that Allynne was straight. It was not until after a year at the Sundance Film Festival that the two actors came to realize that they were more than friends.
Tom Ford & Richard Buckley
Tom Ford's relationship didn't end with a breakup. Unfortunately, tragedy struck when Ford's husband, Richard Buckley, died after being together for 30 years. However, we can't say we didn't see this coming because Buckly was 73 years old. A whole 13 years older than Ford.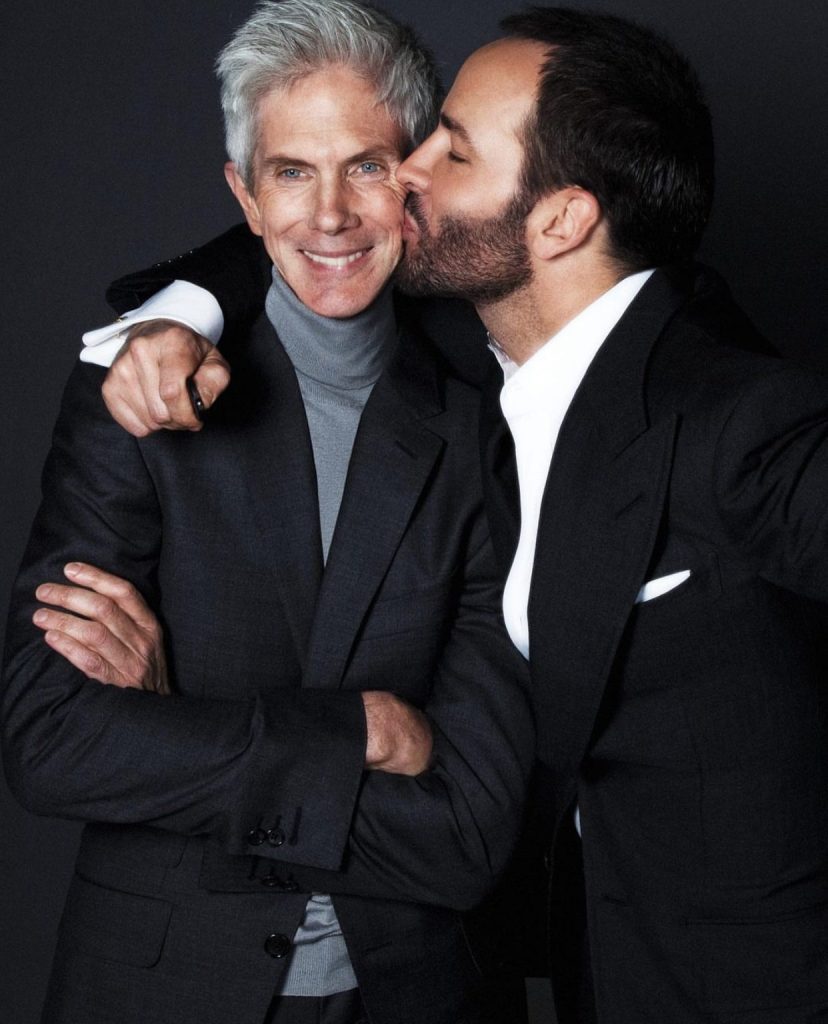 We also have to add that we were shocked when we learned about Tom Ford's age. He is 61 years old, but he looks like he's in his mid-40s. Does anyone know his secret to that youthful glow (asking for a friend)?
Chely Wright & Lauren Blitzer
We all know country music for its burly voiced cowboys singing about trucks, whiskey, and women. Many singers have tried to expand the genre, and Chely Wright brought even more diversity to it as she was one of the first major country stars to publicly come out as lesbian.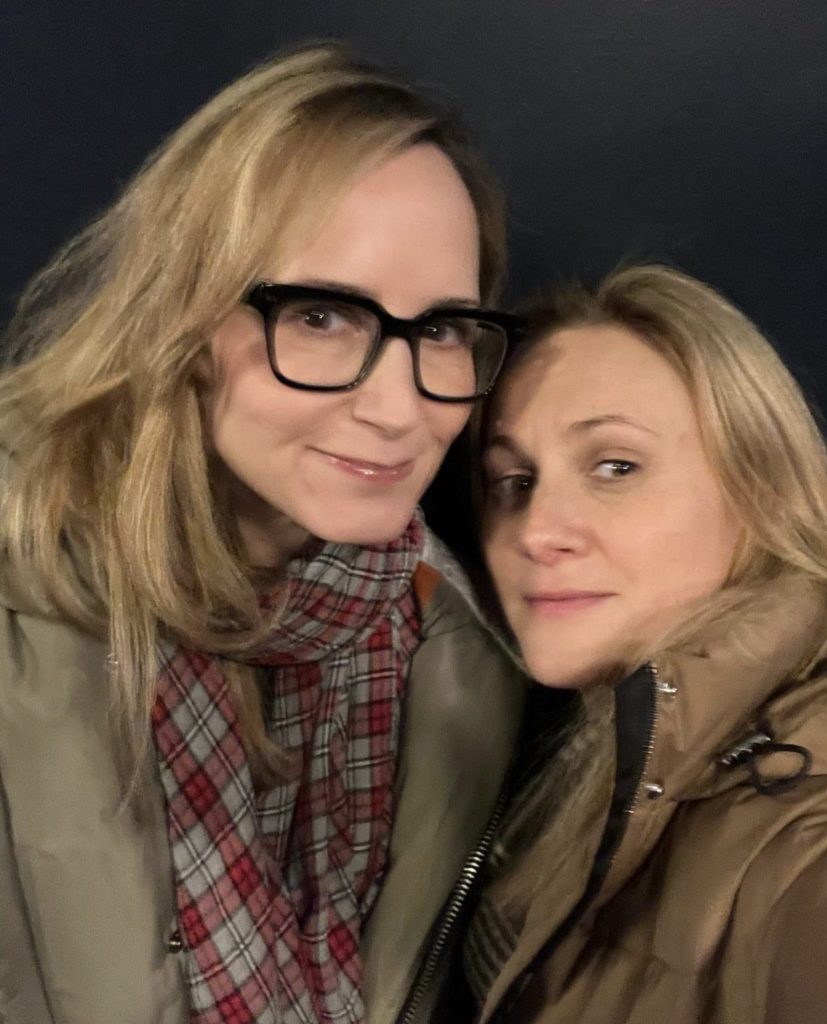 Wright met Blitzer a few weeks after coming out in 2010. To make a long story short, they married in 2011 on a country estate in true country star style. Just 2 years later, Wright gave birth to identical twins. They continue to thrive and evolve as a couple.
Robin Roberts and Amber Laign
Robin Roberts and Amber Laign met in 2005 on a blind date that mutual friends had set up. They have been partners since then and have not married. While they do not have children, they did adopt a fur baby that they consider their child.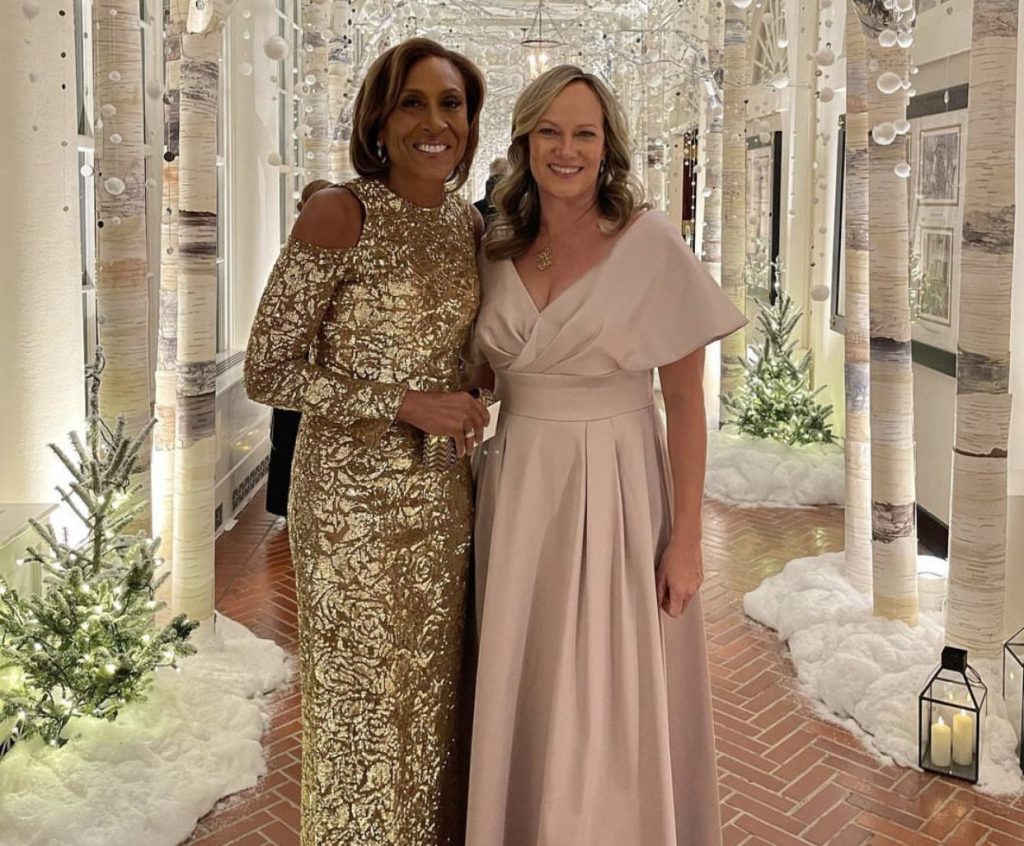 This may very well be irrelevant, but does anyone else think that Robin Roberts sounds like a superhero's name? Amber Laign also sounds like Lois Lane who is Superman's wife in the DC comics. We may be onto something here…
Cheyenne Jackson & Jason Landau
Glee actor, Cheyenne Jackson, and actor, Jason Landau, should be on the Instagram page, "Siblings or dating?" because they look so alike. The handsome couple has been married since 13 September 2014 (making them yet another couple who married that year).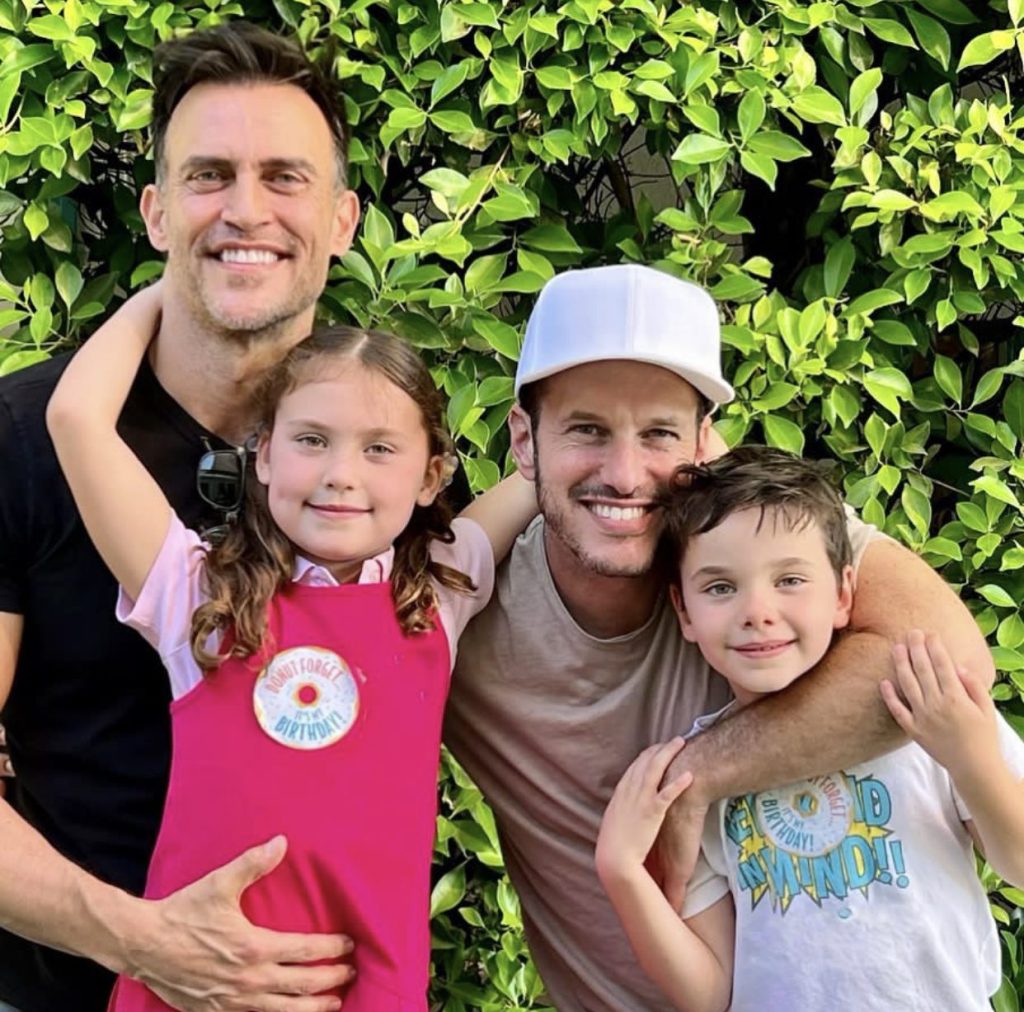 The actors have a set of twins named Ethan and Willow. Taking care of their children isn't the only thing Jackson and Landau work on together. They recently launched a production company called Shiny Boy Entertainment which has already started its first project.
Michael Kors & Lance LePere
Michael Kors, who needs no introduction, married Lance LePere, also a fashion designer, in 2011. We must admit that we're sad LePere beat us to it. Imagine being married to one of the most famous fashion designers in the world. That's free designer wear for life.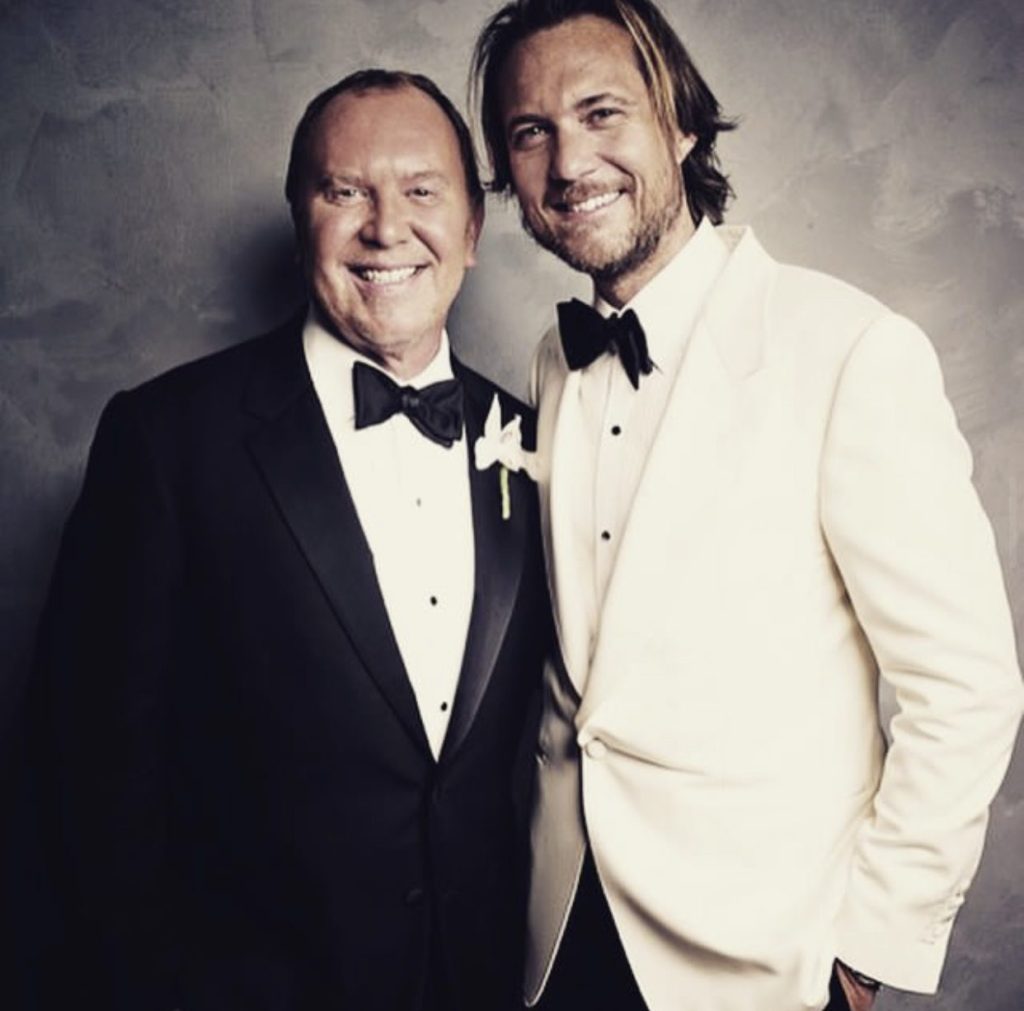 Kors and LePere's union was long awaited as they dated for almost 20 years before tying the knot. But there was a reason for it. Kors wanted to wait till gay marriage was legalized in New York since the state had done so much for him.
Ben Platt & Noah Galvin
By now you're probably used to hearing the stories of couples that have been together for years. Although Ben Platt and Noah Galvin have been in a relationship for 2 years, they have only recently gotten engaged in November 2022.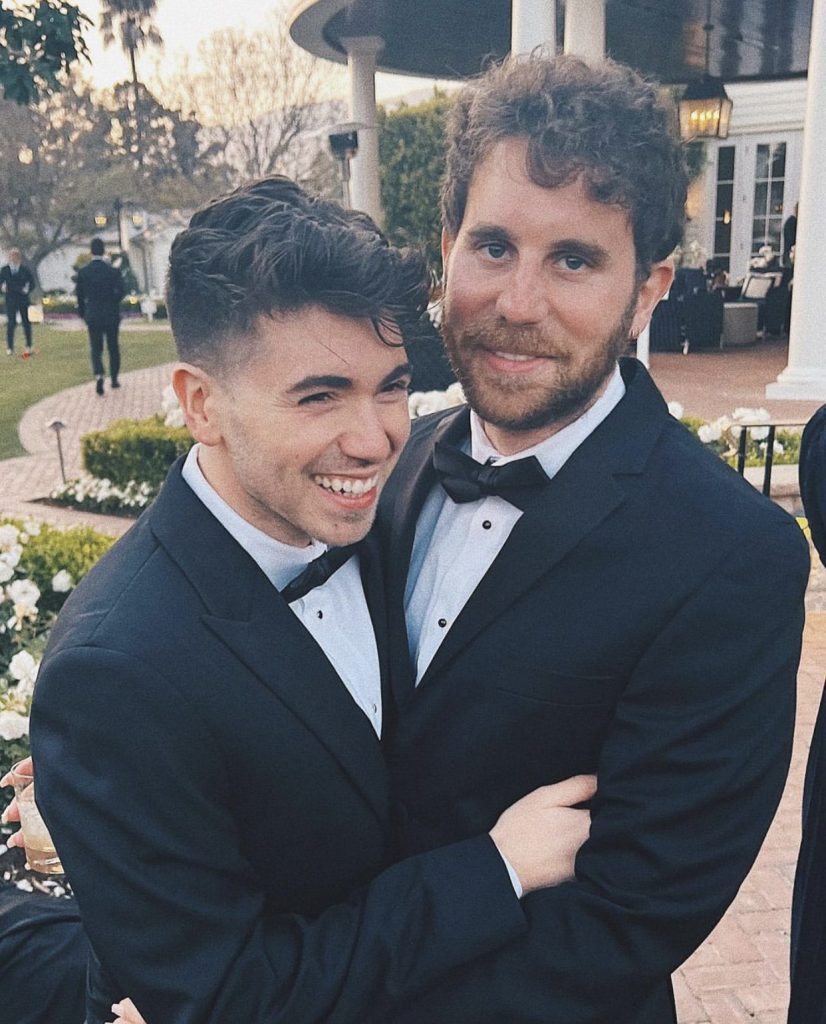 We can thank Covid-19 for bringing them closer than ever before. We are so excited to see what's in store for this couple. Hopefully, there will be plenty of serenades and new love songs inspired by Platt's fiancé in the future.
Jonathan Bennett & Jaymes Vaughan
The Mean Girls actor, Jonathan Bennett, is officially off the market. Sorry girls and guys, but Jaymes Vaughan beat you to it. They married in March 2022 in Mexico and had one of the most beautiful weddings we have ever seen.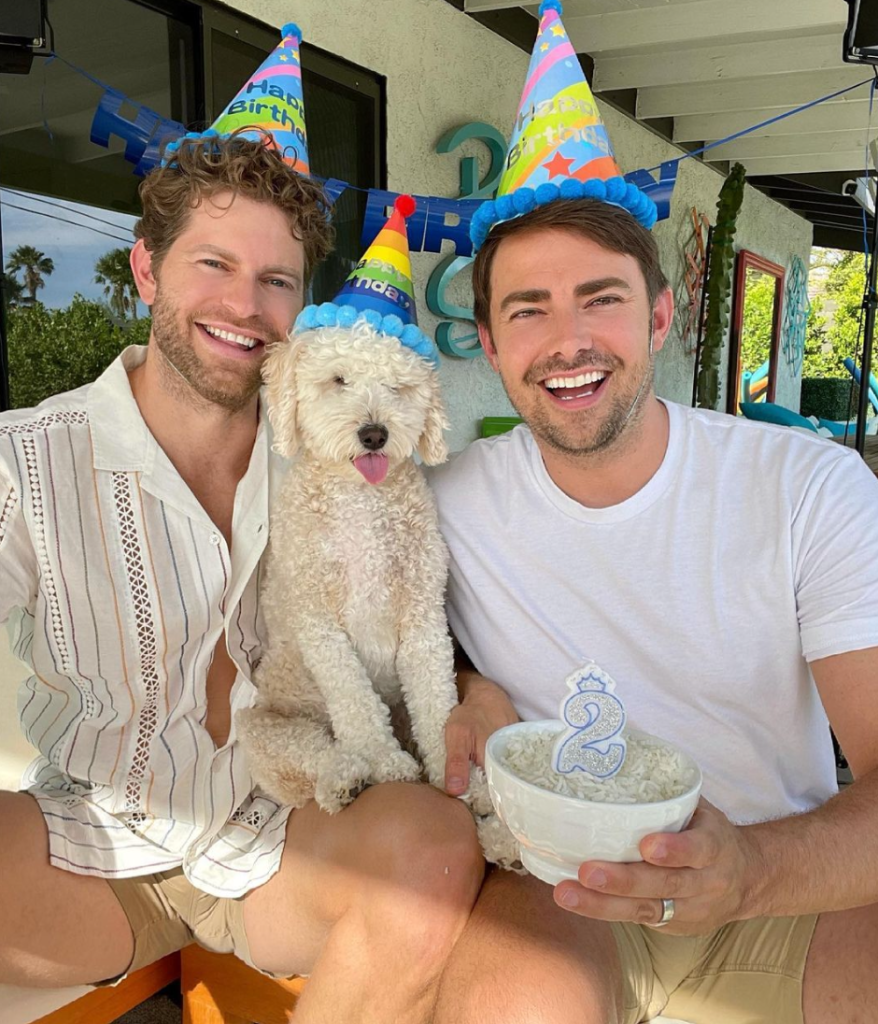 We bet we're not the only ones wondering when the duo is having kids. They haven't addressed this officially, but for now they seem occupied with celebrating their fur baby's birthday. Fingers crossed that the next one will be celebrated with a Jonathan Bennett Junior.
Kevin McHale & Austin P. McKenzie
With a talented cast like Glee, there had to be at least two iconic LGBTQ+ actors. The Glee star, Kevin McHale, has been in a relationship with Austin P. McKenzie for nearly 6 years. McHale has plenty in common with his boyfriend, McKenzie, as he is also an actor and singer.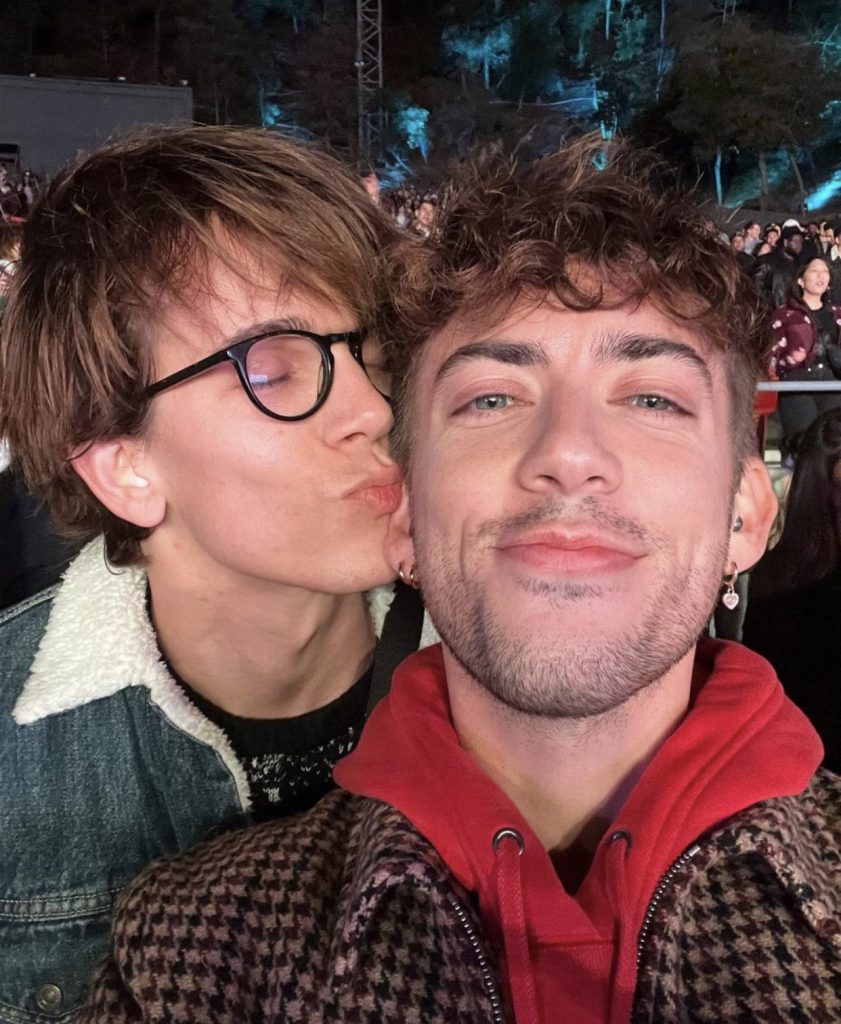 You may be wondering what's next for this hot young couple. We're sorry to burst your bubble — McHale says he has no interest in getting married or having kids. We are slightly upset that there won't be little Kevins and Austins running around, but we're happy the couple knows what they want.
Justice Smith & Nicholas Ashe
Smith and Ashe had a long and rocky road to get to where they are today. Smith opened up about his sexuality when he announced that he was dating Ashe in 2020. Unfortunately, the pair broke up less than a year later.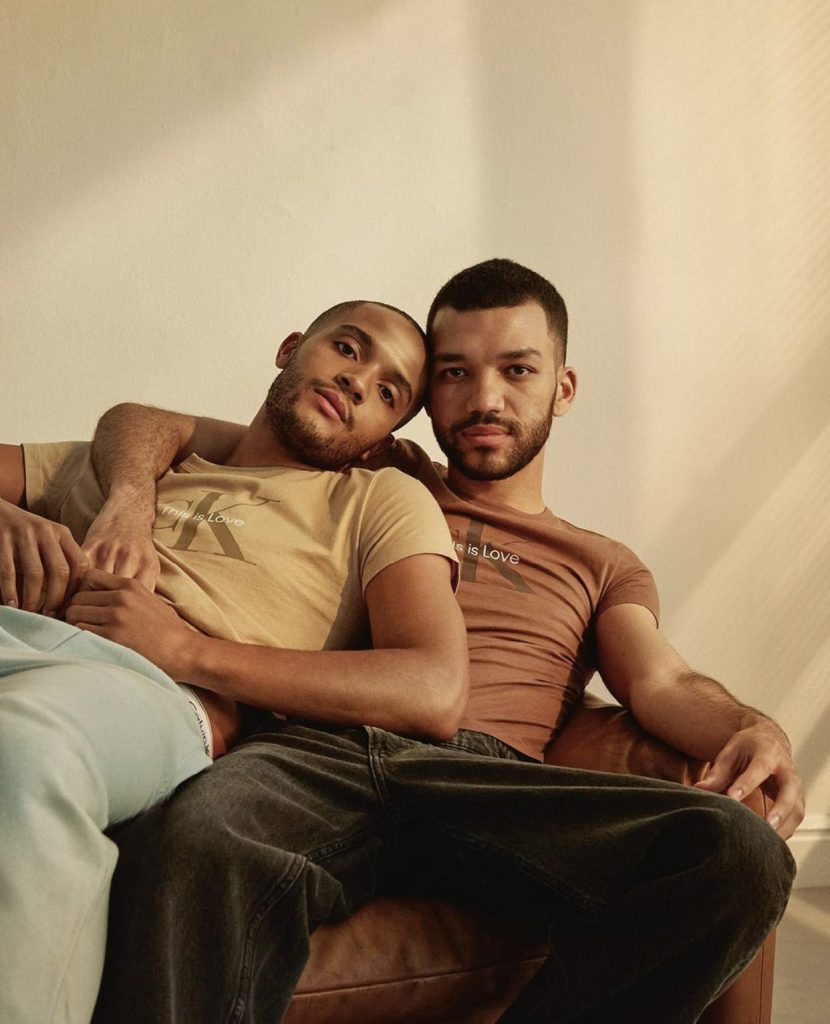 They didn't stray too far away though. Smith and Ashe, or should we say "Sashe," got back together in 2022. We're so glad they decided to give it another shot, otherwise, we wouldn't have seen their remarkable appearance in the Calvin Klein Pride Campaign.
Stacy London & Cat Yezbak
Anyone who grew up watching What Not to Wear knows that Stacy London is a big deal. But what's an even bigger deal is she's in her first serious relationship with a woman named Cat Yezbak and has been for about 2 years now.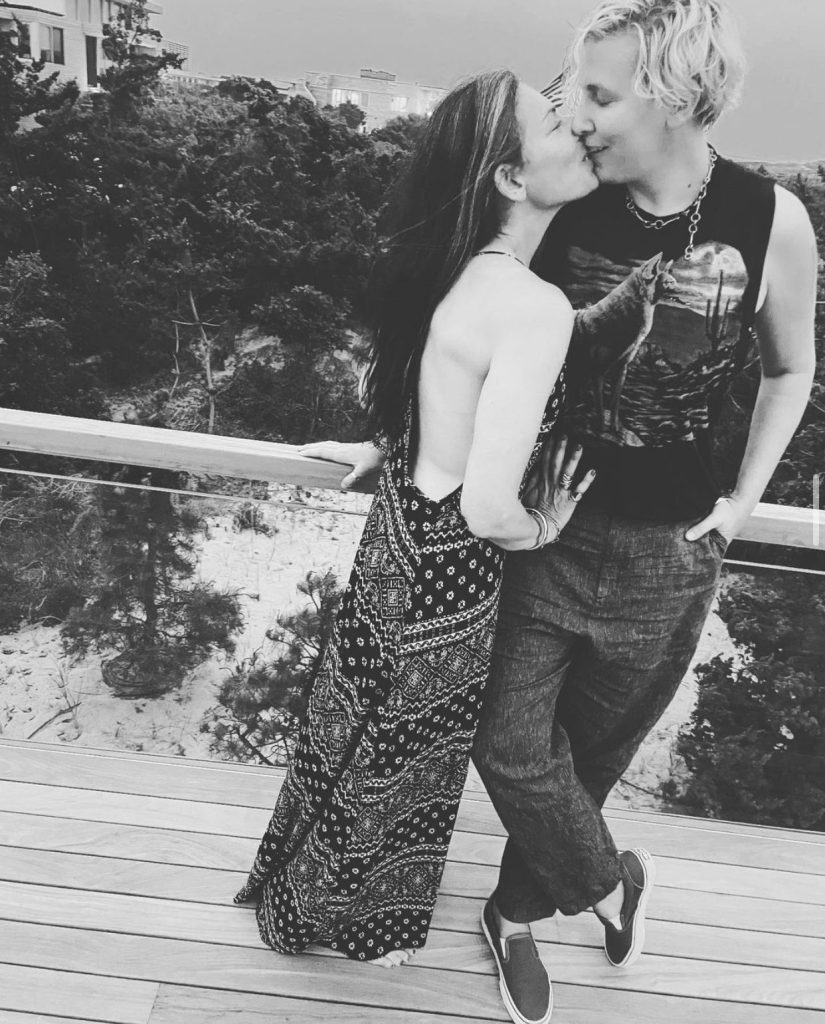 You may be wondering who Cat Yezbak is. She's an Irish musician who also does voiceover work. She brought joy to London's life when she was struggling with grief as well as health issues. We are elated to see London and Yezbak grow together.
Connor Jessup & Miles Heizer
We love seeing young actors blossom in new Netflix shows, and we love it, even more, when these actors date each other. Connor Jessup and Miles Heizer made their relationship official through an Instagram post after Valentine's Day in 2020.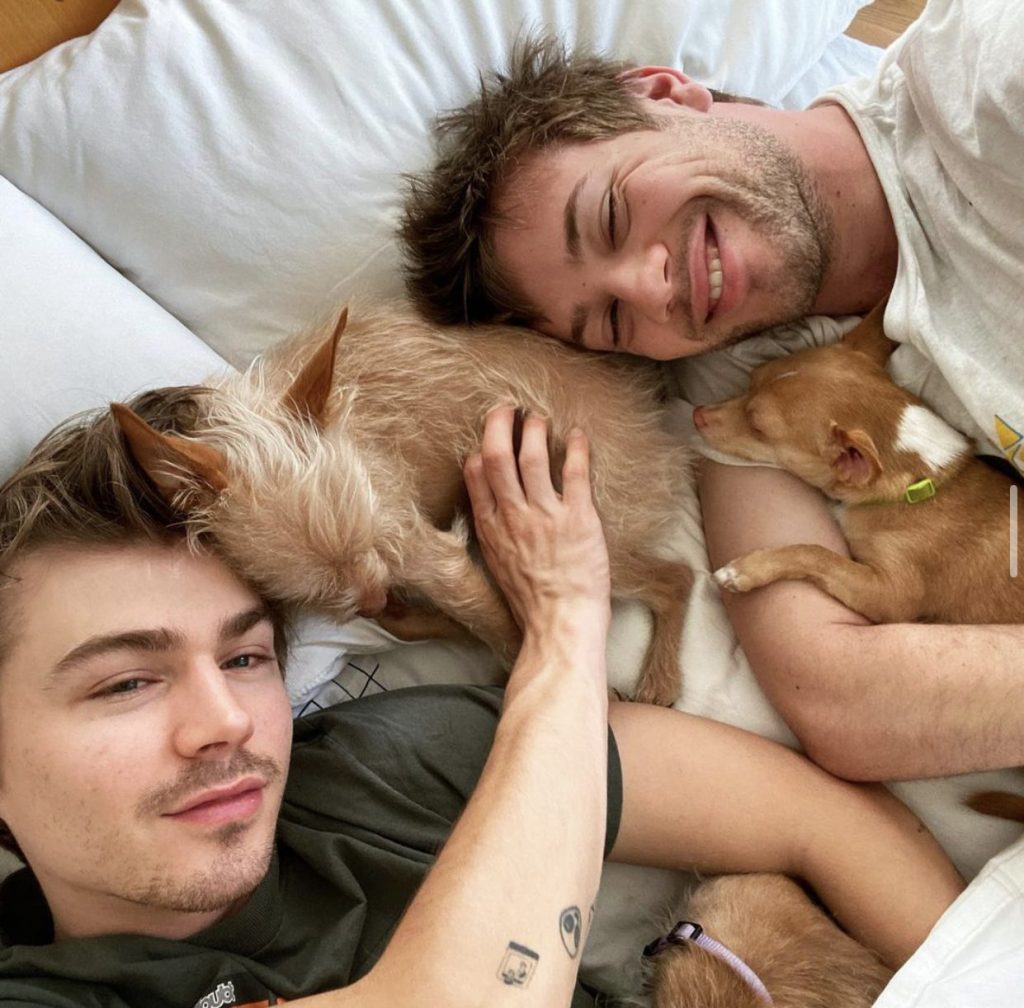 This Instagram post wasn't just a relationship debut for Jessup and Heizer; it was also Jessup's way of coming out to the world. He had already come out privately but decided it was finally time to share the news publicly.
Kiersey Clemons & Ebony De La Haye
We think we have found Hollywood's latest power couple. Kiersey Clemons and Ebony De La Haye have been together since 2017, and the story of how they met sounds like it comes straight out of a fairytale or romance movie.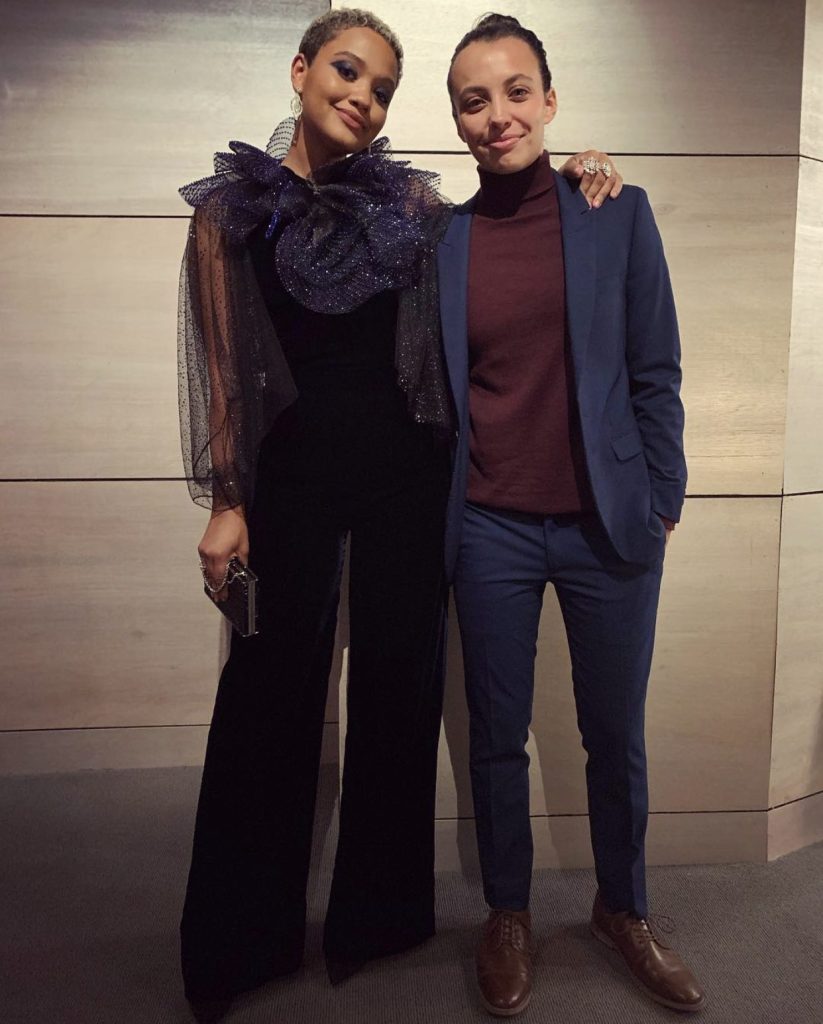 The couple met on the set of Sweetheart. Clemons was an actor, and De La Haye was her stunt double. However, neither of them has posted photos of the other in a while. We hope that they haven't broken up discreetly. 
Rebel Wilson & Ramona Agruma
These two had the dreamiest proposal recently when they got engaged at Disneyland, California. Rebel Wilson proposed to her girlfriend Ramona Agruma with a stunning Tiffany and Co. ring in February 2023, and we couldn't be happier for them. They even wore matching sweaters! Isn't It Romantic? (see what we did there)?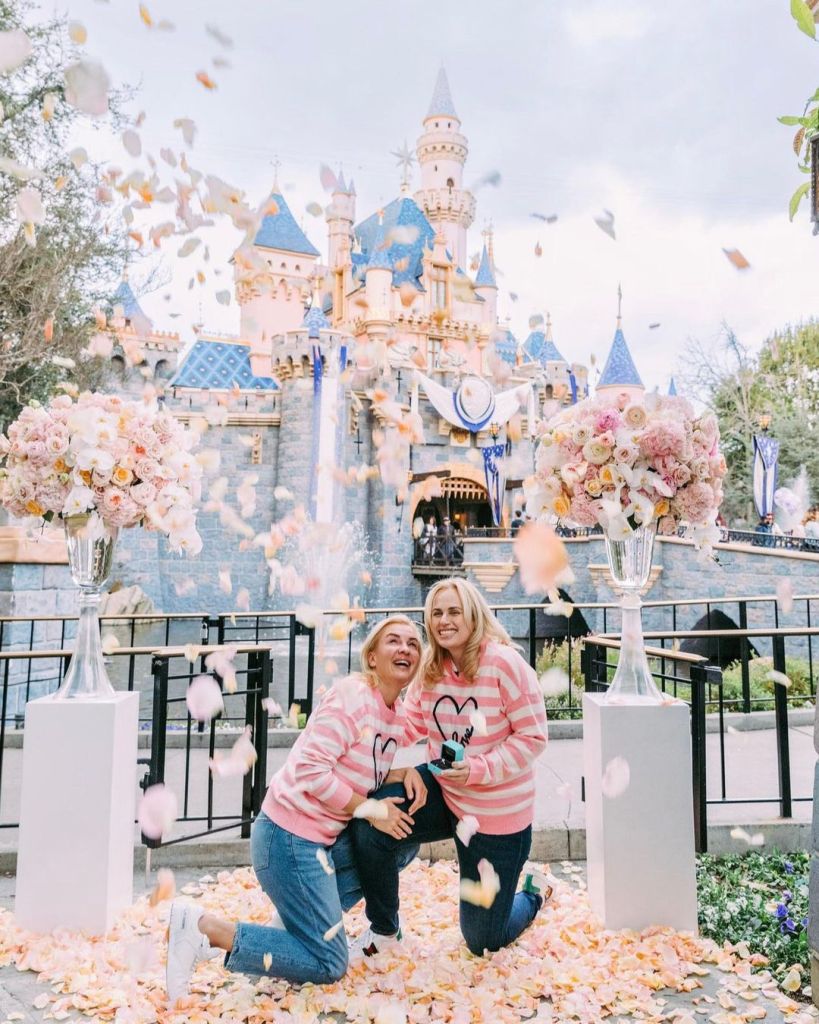 The two met sometime in late 2021 after they were set up by a friend but only went public with the relationship in June of the following year. Though this was the first time she admitted to ever having romantic feelings for a woman, we're so glad she found her bliss with Agruma.