Rescue Mission: Woman's Determination To Aid An Injured Owl On A Busy Road
By Martin B May 22, 2023
---
Laura Burban of Branford, Connecticut, found herself faced with a critical situation when she received a call about an owl stranded in the middle of a busy road. Uncommon as it was to see an owl in such a predicament, Burban knew she had to step in and offer assistance.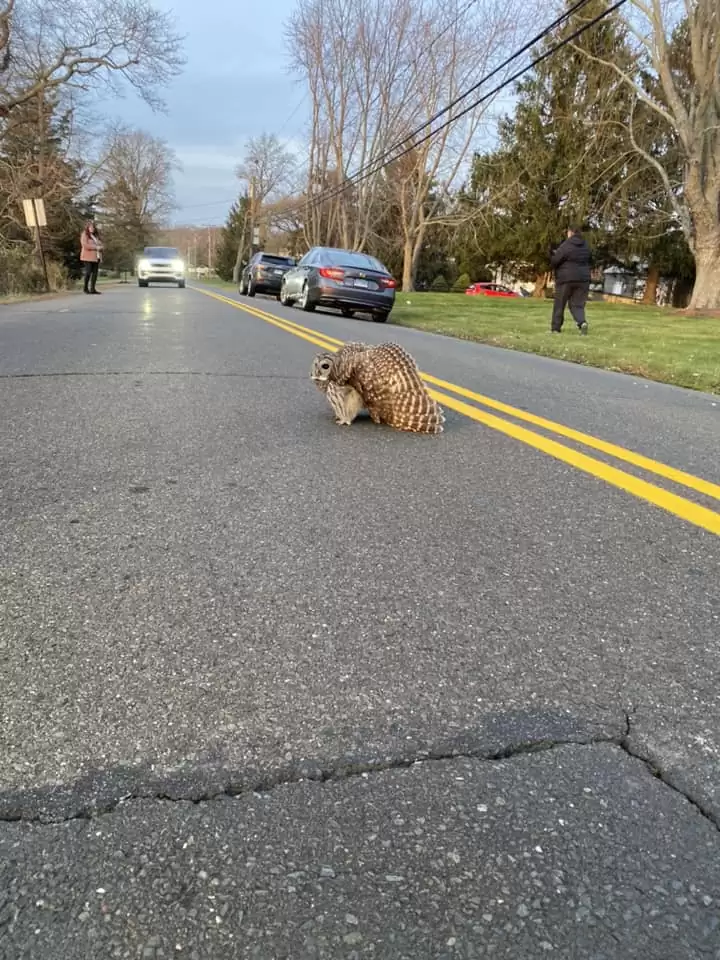 As director of the Dan Cosgrove Animal Shelter, she was no stranger to rescuing animals in need.
Upon arriving at the scene, Burban noticed the barred owl standing its ground, wings spread wide, refusing to take flight despite the approaching vehicles and pedestrians. Recognizing that the owl had sustained a wing injury, she realized immediate action was required. However, capturing the owl proved challenging, as the bird kept a keen eye on Burban, avoiding any attempts to approach it.
After several attempts, Burban managed to drape a towel over the owl, which immediately eased its stress levels. With the owl safely covered, Burban and her team carefully lifted it and transported it to A Place Called Hope, a wildlife rehabilitation center. There, the owl underwent tests that revealed a severe fracture near its wrist, which couldn't be surgically repaired.
The veterinarians wrapped the wing and initiated a waiting period to monitor the healing process.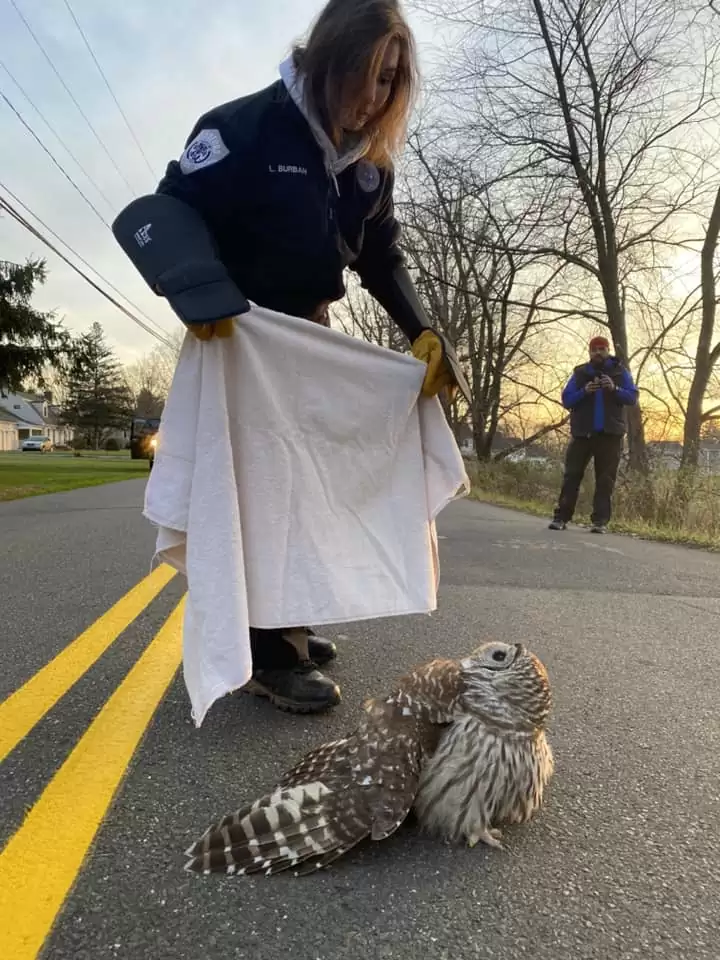 In the weeks following the rescue, the owl has shown positive signs of recovery. The fracture is nearly healed, and with some physical therapy, the caregivers are optimistic about its return to the wild. The local community has eagerly awaited the owl's comeback, as it had become a familiar presence over the years.
James Cosgrove, the town's first selectman, expressed relief and gratitude upon learning of the owl's progress. Residents fondly refer to the owl as the "mayor" of the neighborhood, and its return will undoubtedly be celebrated.