See the world through Nala and Dean's eyes
By Toby T June 20, 2022
---
"Life is unpredictable." That was our conclusion after reading about Dean Nicholson, a Scottish man who got tired of the nine-five job and decided to go on an adventure to cycle across the globe solo. A twist to his experience came when he found a stray cat who has now become his travel buddy. He named her Nala following suggestions from followers on Instagram. 
Now, the buddies have over 860k active followers on Instagram who journey the world through their eyes. During an interview with Dean, he mentioned that Nala taught him that it is okay to slow down and enjoy life a bit more. According to him, having her on the bike means her needs come first, and it has slowed down their tours yet made them more enjoyable. "If there are woods, we stop and play, and she loves running on the beach," Dean said in an interview with BBC News.
Here are five beautiful moments we can see through Nala and Dean's eyes: 
At Plovdiv, Bulgaria
Sunset with Dean and Nala at Karasu, Azerbaijan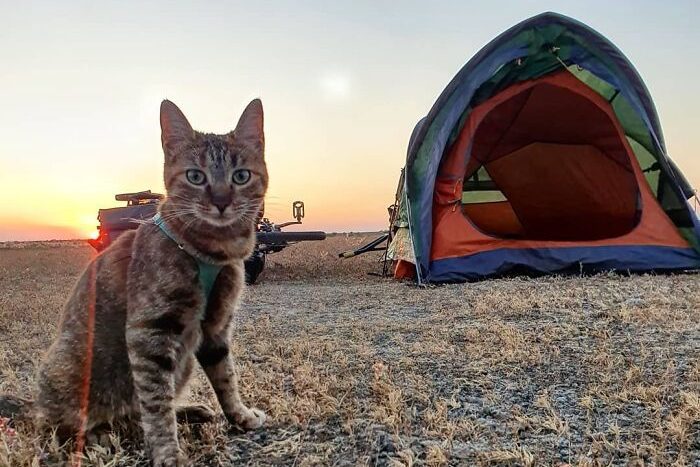 Turkey definitely captured the adorable bond between the two travel buddies.
The peace and bliss of Sarıoğlan, Turkey was seen in this picture.
Luxury and exquisite poise at Imerovigli, Santorini, Greece