Stolen Dog Reunited With His Dad: Both Crave A Hug
By Shivam B April 26, 2021
---
There is a famous saying about the relationship between a dog and a person, "Dog is man's best friend." You can experience this – and probably do if you have a dog of your own – just by reading about the incident between Aaron Morris and Jolene, his service dog.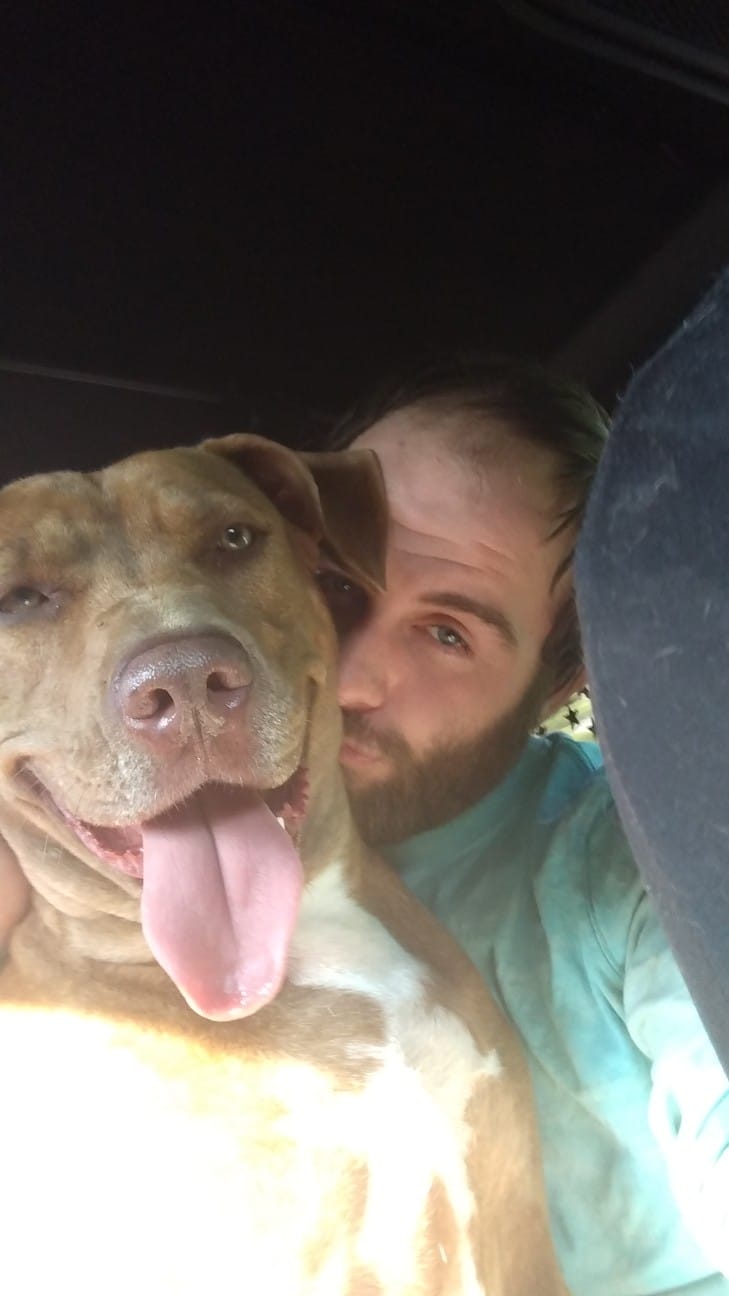 Aaron and Jolene had recently made a major shift in their lives and moved from Michigan to North Carolina. The weekend after they moved, he decided to visit the supermarket to purchase a few items and left Jolene outside the store inside the car. But what he didn't know was that someone with bad intentions was following him.
When he returned with his bags of items from the store, his car was missing, along with his dog, Jolene. He was devastated and shattered by this incident. He didn't know what to do.
"Jolene was my best friend. More than a family to me. I share every moment with her. We had so many memories together," Aaron tweeted on his account.
After several weeks, a brown-colored hybrid of lab/pit bull was found near the Morrison Hamblen Humane Society in Tennessee. She wandered around the streets like a stray dog, but the shelter workers saw the dog wearing a white collar and tag.
The tag stated "Jolene," but it didn't connect when the shelter workers called on the number. So, they posted the dog's photo on Twitter and Facebook. Despite having lost his phone, social media helped Aaron to reunite with his best friend again.
Aaron rushed to meet his Jolene in Tennessee. When Jolene saw her dad coming through the car door, she started running and jumped to hug and kiss. Aaron's eyes were filled with tears of joy. This moment is enough to make any grown man cry.