The Cutest Cake Smashers You Will Ever See
By Shivam B March 21, 2022
---
Edmonton Humane Society recently completed 110 years. The institution planned to celebrate the big day with a bang. The celebration soon turned into an internet sensation. Check out this post to see the reason behind the celebration going viral.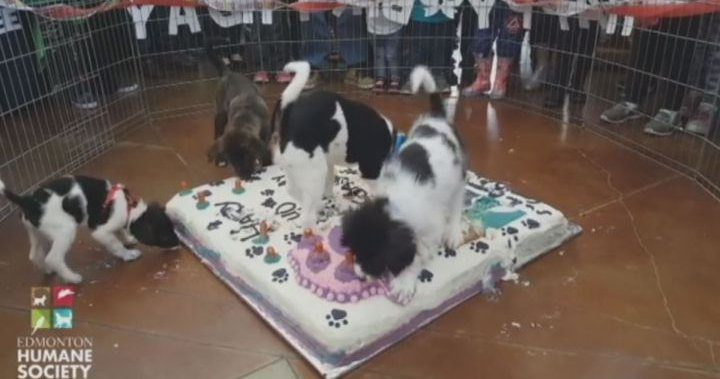 How Did Edmonton Humane Society Celebrate?
Edmonton Humane Society opted for a puppy cake smash for celebrating such an eventful day. Four puppies attended the celebration, and they were delighted when they saw the cake.
The authorities remembered to arrange an animal-friendly cake for the occasion. The puppies were found walking and leaping over the delicious treat. The giant dog-friendly cake had paw prints all over it.
Doggy Style Deli made the cake in Edmonton. The dogs at the shelter were given a cake slice once the puppies were done beating over it. The video of the adorable cake smashers went viral on the internet.
Social media users all over North America have been sharing the videos. But do you know what the best part of this news is? The four adorable puppies featured in the cake-smash video were adopted.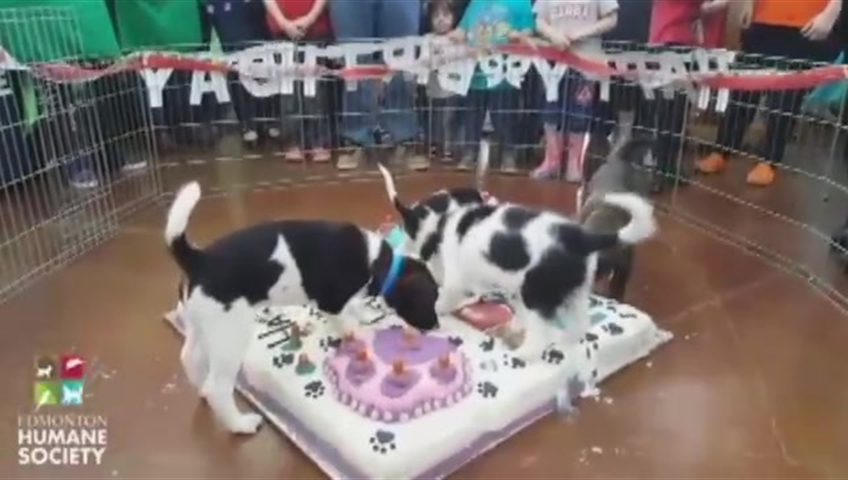 About Edmonton Humane Society
Edmonton Humane Society takes care of neglected and abused animals. They offer different animal protection services at the center. The City Of Edmonton honors the shelter's commitment to animal welfare on April 29 every year.
Final Thoughts
The purpose of bringing the adorable puppies was not just going viral on the internet. The society aimed at getting more people involved in animal welfare service at the Edmonton Humane Society