The Pugs Of The Seven Kingdoms: Three Pugs Relive Game Of Thrones
By Shivam B May 3, 2021
---
Roxy, Bono, and Blue are three cute pugs from San Francisco, California, who love spending time with their owners doing fun activities, especially dressing up. Phillip Lauer and his wife Sue love to dress up Roxy, Bono, and Blue with pet costumes and photograph them.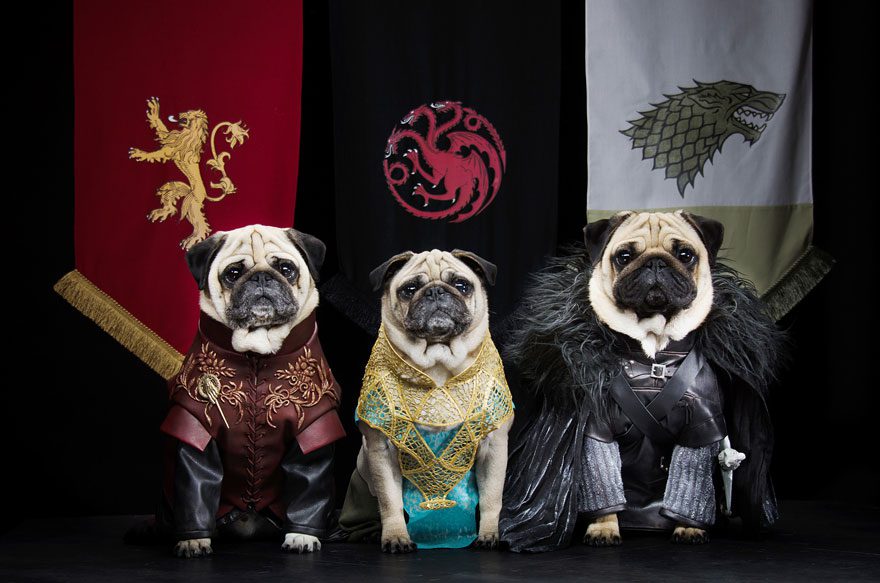 A streaming platform noticed one of the costume photographs of the pugs on Phillip's Instagram account and contacted the couple. The platform offered the couple to make a short video clip of their pugs re-enacting the TV show characters of Game of Thrones.
Phillip and Sue didn't miss the opportunity as their passion for designing and photography had a new challenge. In fact, the photographs of Roxy, Bono, and Blue reenacting Game of Thrones indeed show this was a match made in heaven. The short video can blow your mind with the awesomeness of the pugs in those costumes. If there were an award for the best pugs in costume, the three pugs would have won it easily.
Phillip chose to re-enact Roxy as Jon Snow of House Stark, Bono as Robb Stark, and Blue as Tyrion Lannister of House Lannister. The pictures show clearly how wonderfully cute and funny they look with the costumes. If Jon Snow had a pet pug instead of a pet wolf, Roxy would make Ghost's best replacement.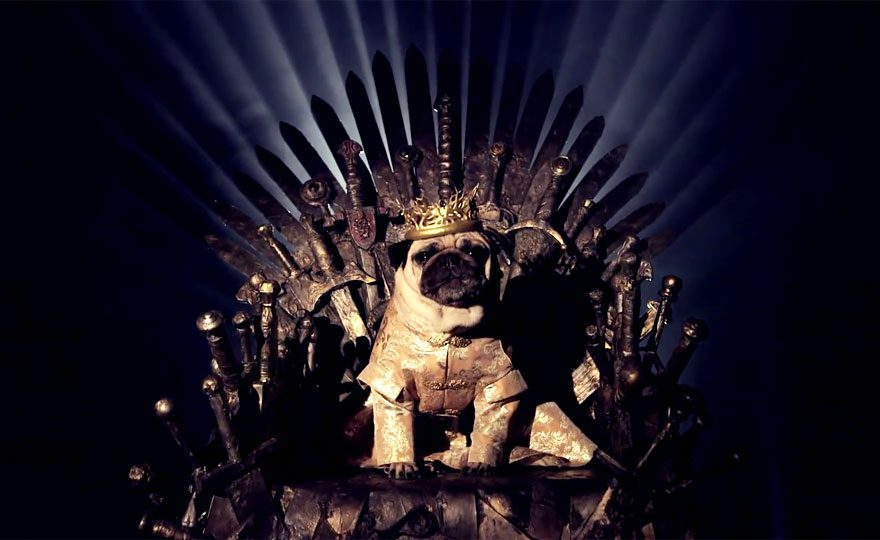 When the video was launched on the streaming platform, it took less than 2 hours to go viral worldwide. People loved the reenactment, and maybe the HBO stars took a glance at the pugs too. Finally, Phillip and Sue continued to dress over the pugs on the costumes of other TV shows. Now Roxy, Bono, and Blue have their own Instagram accounts, make thousands of dollars, and have their own fandom.