Tiny Turtles Happily Swimming In Bright Swimsuits Is The Most Adorable Sight You Will Witness Today
By Shivam B April 19, 2021
---
Are you ready to handle all the cuteness that you are about to witness? Australian scientists craft special turtle onesies at the University of Queensland to help in a new experiment. Yes, you read it right—tiny turtle swimsuits.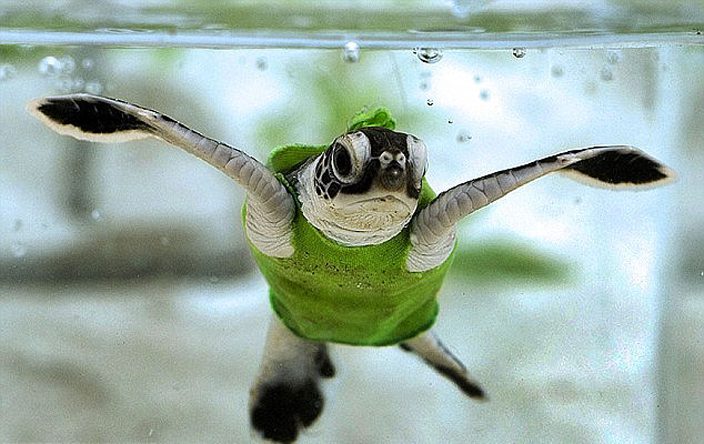 Ph.D. student Owen Coffee and researcher Carmen da Silva aimed to investigate the diets of endangered sea turtles. But, he later realized that it was difficult to collect samples from the water tanks.
So, diaper-like garments in the form of swimsuits are being designed to gather samples easily. The swimsuits for the tiny creatures are being designed from rash guards available from second-hand stores using vibrant and sparkling colors. The onesies for the little creatures were modified a little bit to be easily put on the baby turtles.
The turtle diaper had Velcro attachments, as suggested by Dr. Kathy Townsend. It was Dr. Townsend who came up with the idea of designing swimsuits for the baby turtles to solve the problem of gathering the fecal sample of the turtles for the investigation.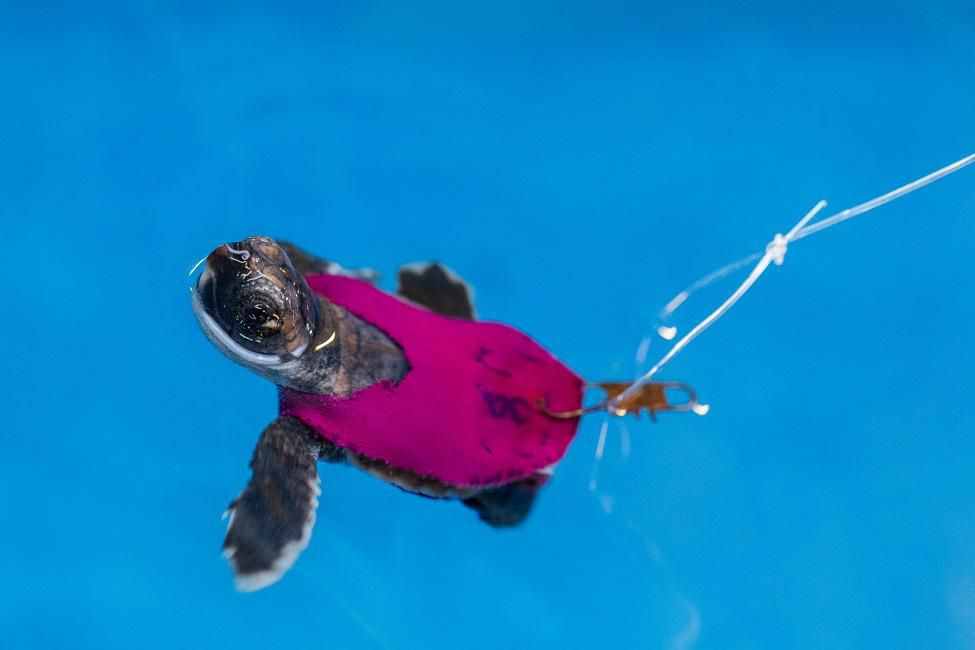 The costumes were easy to put on and looked too adorable on the delightful little creatures. The color combination was a cherry on the cake as it made the little creatures happy.
Thus, the swimsuits were a complete win as they helped solve the problem of collecting the fecal sample and enhancing the appearance of the turtles, making it completely wholesome and too good to be true. And we're definitely benefitting from this science experiment. Our happy chemicals are just flooding our brains!